CMDB real world challenges
The CMDB real world challenges are:
Customizations to overcome CMDB data challenges, such as how to classify CIs and relate them to company capabilities, products, and services.
There is little to no architectural alignment with the CMDB.
Working in silos prevents stakeholder collaboration and data ownership.
Library Service Management principles are lacking due to a lack of IT infrastructure.
There are no formally defined services.
Low CMDB visibility and awareness results in a lack of ownership, an inaccurate CMDB, and jeopardizes core ITSM processes.
CSDM is the perfect choice to do configuration management database right.
The Common Service Data Model (CSDM) is an industry standard framework for CMDB data modeling and management. It provides advice on service modeling and includes a standard set of terms and definitions. It serves as the foundation for service configuration, connecting your CMDB from both a business and technical standpoint with recommended mappings and relationships.When done correctly, it gives insight into customer and framework data from various domains, reorganized in a single view, allowing you to coincide your IT strategy with the marketing performance and abilities. But that isn't all. A high-quality CMDB provides numerous advantages, including faster incident resolution, an improved security vulnerability profile, and better assessment of change impact.
Become a Servicenow Certified professional by learning this HKR Servicenow Training !
What is the Servicenow data model?
In a broad sense, the CSDM is a methodology for CMDB data modeling and data management that acts as a framework for integrating both organizational and functional facets of enterprise solutions. It allows users to connect IT CIs in the CMDB to various services, users, costs, and so on. It was released relatively recently, within the last two years. Using CSDM industry standards to develop your CMDB offers in-depth visibility of both infrastructure and services, improving control of your environment and allowing for more informed decision-making. It endorses true service level reporting as well as a variety of configuration options.
Many of the servicenow customers had doubts that CSDM really benefits the organizations. Yes, definitely CSDM benefits the organizations a lot. Here will be talk about the attractive benefits of the servicenow data model for the organizations.
Benefits of Servicenow data model
Helps in optimizing the CMDB:
Using the CSDM enhances your CMDB, making it much easier to use and maintain over time. Many ServiceNow customers overlook the effort required to maintain a CMDB over time. Prior to CSDM, the CMDB could not map initial business outcomes instantly. The CSDM, on the other hand, needs to overcome this delay by clearly connecting the site to the technical foundation. This includes everything from business capabilities, business applications, service portfolios, technical services, and more to the CMDB's core tables.
As a result, the CSDM identifies the technical, physical implications of your business models and revamps how these models relate to one another, maximizing them. This guarantees that reporting is accurate and rigorous, meeting standards through the use of standardized tables maintained by ServiceNow. This has the advantage of eliminating the need for custom tables, which frequently break during upgrades. It standardizes all data processes. This optimizes your CMDB, making it more robust and maintainable over time.
Get Servicenow Certified professional by learning this HKR Servicenow Training In Hyderabad !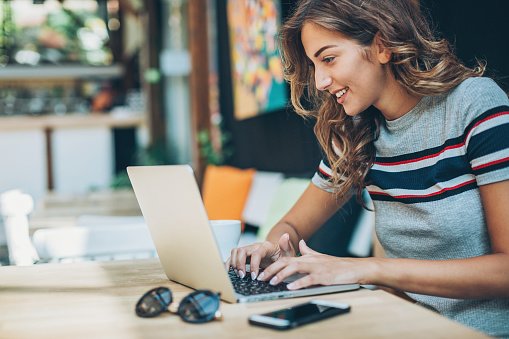 Servicenow Training
Master Your Craft
Lifetime LMS & Faculty Access
24/7 online expert support
Real-world & Project Based Learning
A Stronger Connection to a Unified Data Model
Whether you use multiple ServiceNow modules or just its popular Information Technology Service Management, having a single, unified data model is advantageous (ITSM). Creating a CMDB base table that can be extended by all other base tables covers all customer-facing services and internal processes.This functionality facilitates the management of similar data types, allowing for a more efficient single source of truth that connects customer-facing and internal technical services. Because it incorporates both business and service data, it facilitates better decision making.This assists business operations as well as technical teams. Following the CSDM framework shifts operations to a more connected perspective that spans both upstream and downstream functions, providing greater insight to service teams. This aids in the optimization of workflows and the faster and better resolution of issues.
This allows us to make informed choices if you only have one source of truth. When used correctly, this operation makes sense because it can reduce costs while also producing a higher quality output.
Want to know more about Servicenow,visit here Servicenow Tutorial !
Enhanced services and minimized costs:
When used correctly, a unified data model with a comprehensive perspective improves services by providing a higher quality of output. This enables a slew of enhancements, including:
Better business and IT collaboration.
Improved IT accountability.
Service visibility from beginning to end.
Better customer experiences and simpler business processes
This, in turn, leads to a higher ROI from your ServiceNow instance. It also assists in cost reduction because improving workflows identifies opportunities for increased productivity and cost savings. Improved visibility also allows for a more thorough analysis of costs associated with running your business, allowing you to gain a better understanding of cost-cutting opportunities.
Scope for agility and greater innovation:
Using ServiceNow's CSDM best practices improves operations and business outcomes across the enterprise. It also allows companies to improve their agility and ability to innovate. The increased visibility enables quicker decision making and adaptation to new opportunities.Following the achievement of enhanced customer outcomes through the use of the CSDM, the next step in driving long-term success is to pursue innovation with an agile mindset that allows you to improve across the board – from increasing productivity to providing simpler workflows and processes for your teams and further reducing costs.
How to start with CSDM?
It's better not to implement all the CSDB elements at once, rather than go for the staged approach by adhering to the servicenow's crawl, walk, run and fly stages. In order to be successful your applications or services should achieve these four stages.
Here we will discuss on how to make your servicenow cawl phases a success.
First you need to create overview of business applications:
A complete overview of all applications is frequently lacking, particularly in large enterprises. This is the first step in getting started with CSDM. As a result, ensure that all of your Business Applications and Application Services are stored in ServiceNow.
Exploring the responsibilities for the business applications:
It is critical to understand who is accountable (owns) a Business Application and who is in charge of Application Service quality and operations. Don't forget about external suppliers to whom you've delegated responsibility for an Application Service, as they may host the services in their own (cloud) data center.
Determining the business criticality:
In order to determine criticality, work with the Business Application Owners to conduct a Business Impact Analysis (BIA) and score your services. If you aren't already using the custom tables included with your ITSM bundle, you could use them to help with this process of gathering input from your service owners.
Focus on critical CI's first:
During the CSDM Crawl phase, pay special attention to major elements such as load balancers, application servers, database servers, key network equipment, and other major components. Create straightforward dependencies between these Critical CIs.Check that they are linked to the correct Application Service and that the Application Services are linked to the correct Business Application.
Here you can identify the new batch of business applications to populate.
Top 30 frequently asked Servicenow Interview Questions !
Conclusion
I hope you have got the concept clearly about the servicenow data model and key benefits of it.If you have any doubts please drop your message in the comments section.
Related Articles: