Denodo Data Virtualization - Table of Content
Need for Denodo:
Denodo is really the market leader in Data Virtualization, offering data access, data governance, and data delivery capabilities across the most diverse enterprise, cloud, big data, and unorganized information sources without requiring data to be moved from their existing directories.
Interested in learning Denodo Join HKR and Learn more on Denodo Training!
Features of Denodo:
Denodo Platform goes above and beyond any other data virtualization solution, providing:
A newly designed web-based user interface provides an exceptional user experience that is tailored to the specific needs of business and IT stakeholders.
Intelligent and optimal query execution strategy utilizing a Dynamic Query Optimizer for faster data access
With assistance of Summaries, Smart Query Acceleration can be used for complex analytical scenarios.
In-Memory Parallel Processing accelerates data access to unprecedented speeds.
A collection of computerized lifecycle management options that enable users to spend a little less time controlling information and much more time utilizing information to make decisions.
A Dynamic Data Catalog enables seamless data access, improved collaboration, and ML-driven automatic recommendation.
Cloud infrastructure management that is automated, with PaaS support for cloud and hybrid environments.
A modern data services layer that supports OAuth 2.0, SAML, OpenAPI, OData 4, GraphQL, and other cloud standards for easy integration with existing cloud systems.
Denodo can be deployed using marketplaces such as Amazon Web Services (AWS), Microsoft Azure, Google Cloud Platform (GCP), and Docker.
Secure, selective availability to a firm's entire data holdings via a single point of control and management ensures seamless safety and accountability.
The Denodo Platform connects to numerous data sources, combining and publishing data in a business-friendly format to multiple consumers.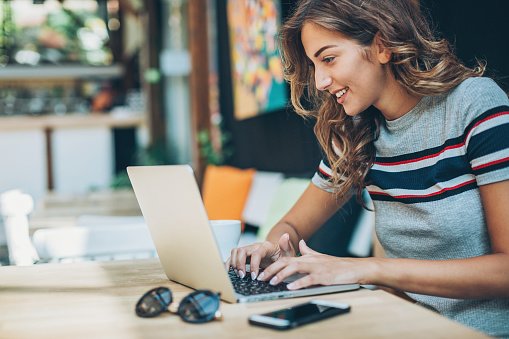 Denodo Training
Master Your Craft
Lifetime LMS & Faculty Access
24/7 online expert support
Real-world & Project Based Learning
Data Virtualization:
Data virtualization seems to be a logical data layer which really incorporates all business intelligence silos scattered throughout different systems, maintains the unified data for consolidated security and governance, and provides it in near real - time to corporate customers.
Data virtualization provides a unique strategy to viewing, controlling, and delivering data with no need for a physical repository.
Data virtualization unifies data that has been siloed throughout all enterprise applications, irrespective of data format, destination, or latency.
Data virtualization creates a centrally controlled secure layer for cataloging, searching, discovering, and managing unified data and its relationships.
Data virtualization provides interconnected information about business applicable in real time.
The Real Time Challenge with the Data Virtualization:
Data virtualization is a cutting-edge method for data integration. Unlike ETL solutions, that mostly reproduce data, data virtualization keeps data in source systems while providing data consumers with an accurate understanding of all data.When enterprise customers dig deeper into documents, data virtualization retrieves the information from the resource description systems in real time. Data virtualization demonstrates that accessing the data is far better compared to accumulating it.
Uses of Data Virtualization:
Businesses in a wide range of industries can motivate complex systems with real-time direct connections to comprehensive information.
Examine existing business productivity in comparison to previous years.
Act in accordance with rules that govern historical information to be traceable.
Look for and explore data that is related to one another.
Replace legacy applications while modernizing business applications.
Simply move from on-premises to cloud-based applications.
Data can be digitized by providing it as a service.
Lets's get started with Denodo Tutorial !
How Data Virtualization Works?
To provide a comprehensive view of corporate data to corporate customers throughout all fundamental data sources, data virtualization provides a straightforward three-step process: connect, combine, and consume.
Connect to any data source
Combine any data type
Consume the data in any mode
Connect to any Data Source:
Data virtualization connects to a wide variety of data sources, including databases, data warehouses, cloud applications, big data repositories, and even Excel files.
The Connect layer uses data from diverse repositories while masking the complexities of the upper layers' underpinning network topologies and formats. Data virtualization makes a connection to a wide variety of data sources, from organised to unorganised, such as databases, big data systems, streaming sources, cloud repositories, the Web, NoSQL sources, and flat files.It accesses particular data repositories or applications using highly specialised connectors and performs data source form conversions and widespread acceptance so all base views occur as relational views to the upper layers.
Combine any type of Data:
Data virtualization integrates pertaining data into actionable views regardless of data forma relational databases, noSQL, Hadoop, web services and Cloud APIs, files, and so on.
The Combine layer efficiently simplifies Web processes by modeling them with a library of pre-built layouts and elements for workflow, connectivity, and retrieval, and also the organizing of Web, semi-structured, and unstructured data. It supports dynamic transitions with logical operators for the smooth development of composite data views on top of the base views provided by the coprocessor.
In this layer, consumers can use SQL and relational techniques those who already are acquainted with to execute large data transformations, metadata designing, quality management, and semantic color coordinated operations.
Consume the Data in any Mode:
Business users can consume data through reports, analysis tools, portals, mobile apps, and Web apps thanks to data virtualization.
The Consume layer provides a unified interface for accessing and interacting with both the inherent data sources, and also abstracted data views in a delivery time format.JDBC, ODBC, ADO.NET, SOAP web services, RESTful web services (output as XML, JSON, HTML, or RSS), OData, portlets and data widgets (JSR-168, JSR-286, or Microsoft Web Parts to be implemented in SharePoint), exports to Microsoft Excel/SQL, and JMS message queues are available in the Consume layer to meet the needs of business users.
Interested in learning Denodo Join HKR Denodo training in Hyderabad!
Conclusion:
In this blog post we learned about dendo and how it acts as an most prominent data virtualization tool in today's global market. Had any doubts drop your quieres in the comments.
Related Artilces: