What is CCBA?
CCBA refers to Certification of Capability in Business Analysis. The CCBA is a professional certificate issued by the International Institute of Business Analysis for experienced business analysts who want to be recognized for their skills and expertise. The most important aspects of this certification are:
It is one of the world's best-known certifications, apart from the CBAP.
It helps the professionals to learn formal business analytics skills and best practices.
For this examination, only experienced professionals are eligible.
This certification is for the product managers, trainers, Non-BA consultants, ECBA professionals, and hybrid business analysis professionals like testers, project managers, change or transformation managers, designers, and QA professionals.
Eligibility criteria for CCBA:
Eligibility criteria for CCBA certification according to the IIBA Web site are:
Must have a minimum of 3,750 hours of work experience related to business analysis within the last seven years.
In those 3750 hours, not less than 900 hours should be spent in each of the two of six knowledge areas of the BABOK® Guide, or not less than 500 hours is required for each of the four of the six knowledge areas of the BABOK® Guide.
Completion of at least 21 hours of professional development in the past four years.
Completion of at least a secondary school education or equivalent certification.
Must be able to provide references from CBAP certificate recipients or work managers, or clients.
Must agree to the terms and conditions.
Must agree to the code of conduct.
Must pass the CCBA examination.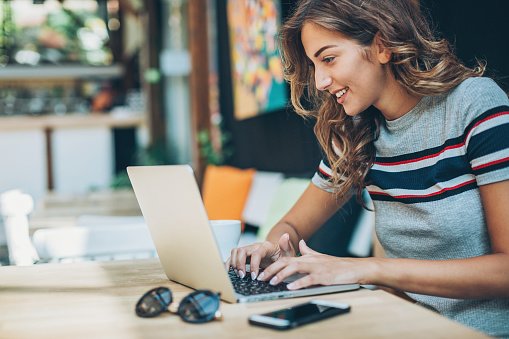 CCBA Certification Training
Master Your Craft
Lifetime LMS & Faculty Access
24/7 online expert support
Real-world & Project Based Learning
Knowledge areas of BABOK guide:
Six knowledge areas defined by the BABOK guide related to the business analysis field include:
Business analysis planning and monitoring that specify the tasks of a business analyst, which is used to organize and coordinate.
Elicitation and collaboration that specify the tasks involved to prepare and conduct engagement activities.
Requirements Lifecycle Management that specifies the tasks involved in managing the requirements and design information throughout the lifecycle.
Strategy Analysis specifies the tasks involved in identifying business requirements in an organization and designing the change strategy for the business.
Requirement Analysis and Design definition specify the tasks involved in requirement organization, information verification, and validation, model design, estimating the final business potential, and solution options.
Solution Evaluation specifies the tasks involved to assess the performance of a solution and recommendations for improvement.
Cost of CCBA certification:
The cost of CCBA certification depends on membership fee, application fee, and exam fee. The membership fee varies according to the country in which the candidate resides. The following are the details of the CCBA certification fee:
Region-1
Countries: Australia, United Arab Emirates, United Kingdom, USA, Canada, and others
Membership fee: $125
Application fee: $125
Exam Fee for members: $325
Exam fee for non-members: $450
Region-2
Countries: South Africa, Singapore, Taiwan, and others
Membership fee: $85
Application fee: $125
Exam Fee for members: $325
Exam fee for non-members: $450
Region-3
Countries: India, Pakistan, Argentina, and others
Membership fee: $55
Application fee: $125
Exam Fee for members: $325
Exam fee for non-members: $450
Syllabus for CCBA Exam:
CCBA certification is based on the BABOK guide. The BABOK guide is organized into areas of knowledge, techniques, perspectives, and skills. Following is the weightage of knowledge areas:
Business Analysis Planning and monitoring - 12%
Requirements Life Cycle management - 18%
Elicitation and collaboration - 20%
Strategy Analysis - 12%
Solution Evaluation - 6%
Requirements Analysis and design definition - 32%
Exam pattern for CCBA:
The Question pattern used in the CCBA examination is multiple-choice based questions. The questions are intended to test your skills in applying the concepts and framework of BABOK v3.
This exam consists of 130 multiple-choice questions.
This examination lasts 180 minutes (three hours).
There are four options to every question.
Each question will have one right answer.
There are no negative marks for the questions.
CCBA exam is a computerized test that can be done in any area of the world.
This examination is available in English and Japanese Languages.
Benefits of CCBA certification:
The benefits of CCBA certification offer not only to the Certified Business Analyst (BA) but to the BA organization as well.
Benefits for the Business Analyst include:
Formal acknowledgment of the business analyst's professional competence.
Proven expertise in business analysis principles and practices.
Enhances the individual's career potential as an acknowledged BA practitioner.
Enhanced career opportunities for certified BA.
Enhancement of the candidate's performance and motivation.
Higher level of compensation for employees through the official recognition of the Business Analyst. CCBA certified business analysts will earn an average salary of USD 82,000, about 10 percent higher than non-certified business analysts.
Provide continual improvement and development path for business analysis skills in order to maintain certification.
Some of the organizational benefits include:
Advance the career of employees, including the Business Analyst.
Implementation of business analysis skills Effectively as described in the BABOK guide throughout the organization.
Demonstrate industry-standard business analysis practices to the company's clients and investors.
Be involved in business analytics and recognize its importance across all the fields of business.
Better quality and effectiveness of outcomes by BA professionals certified to an industry-recognized standard.
Organizations interested in integrating the Capability Maturity Model can benefit from the guidelines of process improvement as described in the BABOK guide.
These guidelines may enhance the quality of projects on an ad hoc basis at managed levels.
Conclusion:
In this blog, we have gone through many things related to CCBA certification like Eligibility criteria for CCBA, Knowledge areas of BABOK guide, Cost of CCBA certification, Syllabus for CCBA Exam, Exam pattern for CCBA, and benefits of CCBA certification to the candidate as well as the organization. I hope you found this information useful. If you have any queries related to CCBA certification, do not hesitate to contact us.