What is SCCM and Working - Table of Content
What is SCCM?
SCCM is a product of windows that enables administrators, which helps to manage security and applications deployment.The devices which are the part of an enterprise and it are a family of management tools that is from Microsoft. Companies rather purchase system center configuration managers than to purchase the component of a system center, which helps to update the systems.There are different kinds of products, which helps to handle functionality of the individual and all of these handled functionalities are handled from intercommunication suits among them, we will provide the required information regarding its working and usage of SCCM.
Get ahead in your career by learning SCCM through hkrtrainings Microsoft SCCM online course
How SCCM helps the business:
It helps the businesses to maintain consistency in system management and configuration, Instead of building workstation individually or manually. System center configuration management makes use of templates, which helps to build these good systems.
It provides these templates by using guidelines that are outlined and meet the requirements of the business. These organizations are well developed on consistency in building for all the system configurations throughout the enterprise.
It is in conjunction with other components, which ensures the to achieve different functionalities, its tools also helps to recover systems, which have failed for different other reasons with the help of the tool named data protection manager.
Versions of SCCM
1994 version: SCCM 1994 version released in 1994, as SCCM 1.0.
1995 version: SCCM 1995 version released in 1995, as SCCM 1.1.
1996 version: SCCM 1996 version released in 1996, as SCCM 1.2.
1999 versions: SCCM 1999 version released in 1997, as SCCM 2.0.
2003 versions: SCCM 2003 version released in 2003, as SCCM 2003.
2007 versions: SCCM 2007 version released in 2007, as SCCM 2007.
2012 versions: SCCM 2012 version released in 2012, as SCCM 2012.
2015 versions: SCCM 1511 version released in November 2015.
2016 versions: SCCM 1610 version released in November 2016, as SCCM 1610.
SCCM 1606 version released on July 22, 2016, as SCCM 1606.
SCCM 1602 version released on march 11, 2016, as SCCM 1602.
2017 versions: SCCM 1710 version released in November 2017, as SCCM 1710.
SCCM 1760 version released in July 2017, as SCCM 1760.
SCCM 1702 version released in march 2017, as SCCM 1702.
2018 versions: SCCM 1810 version released in December 2018, as SCCM 1810.
SCCM 1806 version released in July 2018, as SCCM 1806.
SCCM 1802 version released in march 2018, as SCCM 1802.
2019 versions: SCCM 2019 version released in march 2019, as SCCM 2019.
If you want to Explore more about sccm? then read our article SCCM Tutorial !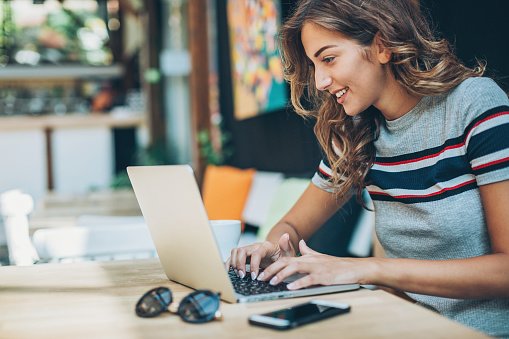 SCCM Training
Master Your Craft
Lifetime LMS & Faculty Access
24/7 online expert support
Real-world & Project Based Learning
Working of SCCM
It follows a sequence process to work, it includes a step wise process to describe the procedure of system center configuration manager, They are.
Create packages in the SCCM console that consist of the command line and execute the line to install the application.
System center configuration manager admin to create virtual applications packages and replicates which are used to select distribution points, that are nothing but file servers which store the packages for the particular region.
When the customer requires to download an application, then the user may directly download the application from the distributors point of view instead of connecting to the SCCM primary server.
Then install the agent of SCCM, that helps a machine for communication with SCCM servers.
Agents of SCCM keep on checking for the new deployments and policies which are used for the updates of SCCM admin to create deployment, where the application that is targeted on a particular bunch of machines.
When the policy reaches the end of the machine, then the SCCM agent evaluates the policy to reach out for its particular regional points of distribution that helps to download the packages.
After the download of executed files in the temp folder, customers can install those packages in the local system, and the file status sent back to SCCM server which updates the database.
Check out here for frequently asked
sccm
interview questions & answers
Major features of the SCCM
The following are the major features of the system center configuration manager.
Deployment of operating system: Operating system Installation is the very first step, which needs to be done for initiate the life cycle of the server altogether. It provides all the tools required for an organization for operating system deployment, through a scripted method of installation.
Patching and updating: After successful completion of installation of operating system, it initiated patching and system update. Many companies rely on free services of updating and patching, but it leverages everything that provides the IT administrators an active part in updating & patching and also rebooted the IT guidelines published by organizations.
Asset tracking: When a system is created with a required operating system, later updated and patched, that includes the required tools to track hardware and software assets of the system which is managing altogether.
Remote control: When a system encounters the issue, those might require further assistance from IT administrators. And it has a provision to take remote access of the system to analyse the problem.
Software deployment: It provides a tool which allows users to install simple plugins, with unique application configuration. This is one of the functionalities, which makes it more suitable for organizations where particular guidelines can be implemented.
Desired configuration management: It is the one which ensures that the system has the same software update and configuration management that ensures the audit constraints and maintenance.
Internet client: A significant component on SCCM tool, that enables remote systems and devices to access remotely instead of bringing into VPN network for any required maintenance.It will be able to connect devices automatically anywhere in the world to monitor the system.
Reporting: It provides out of the box integration for report generation tools which generates reports,which are based on the requirements by IT administrators.
Conclusion
System center configuration management is able to solve various business problems,by reading about it we may understand how it solves the problems with the help of features it has.It suits its products and features, we also have a close look at important features it provides. It is also used in some cases where SCCM finds it useful.
Explore SCCM Sample Resumes ! Download & Edit, Get Noticed by Top Employers!
Related Articles: