NetSuite Reporting Tools - Table of Content
Reporting in NetSuite
NetSuite provides various reporting capabilities that retrieve, analyze, and present real-time business results. Users can run pre-built reports, or they can set their preferences and modify them. Users can also build custom reports in the Report Builder tool. Users who have access to reporting can find this function in the NetSuite Reports tab.
It contains a lot of standard reports with pre-defined data and formatting. It also provides ad-hoc reports in which users can select formatting options. They can set their preferences that change the results of the reports. We also have a Report Snapshot portlet option to view a summary of reports on a dashboard for a selected date or period. Once the reports creation is done, we will get options for printing, emailing, and exporting to .csv, .xls, .doc or .pdf files.
Want to Become a Master in Netsuite? Then visit here to Learn Netsuite Training
Report Customization
The most standard and ad hoc reports can be customized using the Report Builder. We can modify the reports to meet specific needs. NetSuite offers a special Financial Report Builder to customize financial statements only. The Report Builder follows a What You See Is What You Get (WYSIWYG) format, which means we can view the changes that we made before saving the report.
To create a report, go to the Report Builder and click on 'Customize'. Click on the 'More Customization' option on the new report definition page. We can edit the default columns, filters, and sorting options applied to the report. We can also choose which users are allowed to access the reports by setting permissions. The customization options also depend on the user's role, permission, and the report that we select.
Managing Reports
Users can manage custom reports by using the Saved Reports page. This is where users can view all the saved reports. We can even edit, view, delete, or change the ownership of reports. We can perform the following functions on the report.
Inline editing of reports - We can select the reports that we want to edit, and it lists the selected reports on the same page.
Mass updating reports - This is a unique feature offered by NetSuite, where we can change ownership of a few reports at a time.
Mass delete reports - We can select all the reports that we want and delete them at once.
Saved reports - All the customed and saved reports can be found under the saved reports section.
Top 30 frequently asked Netsuite Interview Questions !
SuiteAnalytics
It delivers embedded analytics for customers to find out hidden information from data. We can monitor company performance across different departments, subsidiaries, and teams. It provides flexibility to create saved searches and reports, which help to make critical decisions and gain meaningful insight.
Using SuiteAnalytics, we can create workbooks that perform complex data analytics tasks. We can create sophisticated criteria filters by exploring data in real-time visualizations. The workbook also has pivot and chart capabilities with drag and drop functionality. A workbook can be deployed into the NetSuite dashboard as portlets. We can then save, share, or reuse the workbook.
NetSuite also has artificial intelligence and machine learning-based capabilities included within SuitAnalytics, which delivers insights and helps customers make faster and smarter decisions. It can also predict what happens in the future based on historical data. It can also automate routine tasks. It also provides data transparency from the summary level to the transaction level.
Related Article: NetSuite for Dummies
Business Intelligence
Since NetSuite offers different services through a unified platform, data will be stored across disparate systems. Analysis of this data will be time-consuming and error-prone. NetSuite Business Intelligence provides built-in, real-time dashboards, reporting, and analysis on data integrated across all processes within the Suite platform. It helps is effective decision-making in a reliable and timely manner.
Users can get real-time visibility on issues, trends, and opportunities. We can drill-down to individual transactions. It is very easy to use, as it does not require programming or technical knowledge. The Business Intelligence platform can be accessed via a web browser and mobile device.
Saved Searches
A saved search is a reusable search definition. When we search for something by applying some filters, we get some results. We can save these search options, like advanced search filters and results display with Saved Searches. If the users have 'Publish Search' permission, they can share the search results with others. It provides reporting and tracking, which also helps in decision-making.
Users can save the search before defining the search or after the search is run. We can set a list of recipients, so the search results will be sent automatically through email. These emails with search results can be scheduled at a specific time or can send them once the result is updated. Others can go to the search menu and search for these published searches by title.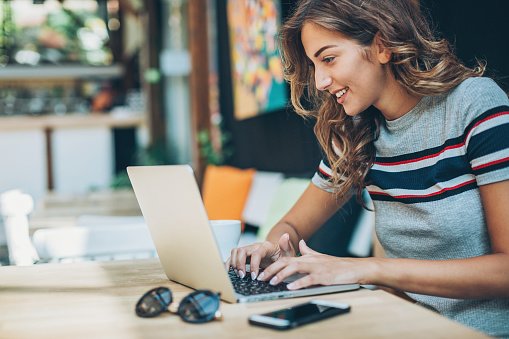 Netsuite Training
Master Your Craft
Lifetime LMS & Faculty Access
24/7 online expert support
Real-world & Project Based Learning
Report Snapshots
Displaying all the reports on a dashboard will be cluttered and difficult to understand for users. So, NetSuite has provided an option to save snapshots called report snapshots. It displays a high-level summary of the selected report results. It also contains the links to the underlying reports. When we don't have space to show the full report, we can use report snapshots. For instance, we can show the top 5 sales items on the dashboard instead of showing all the items. NetSuite provides both prebuilt and custom snapshots.
Related Article: Netsuite ERP modules
Key Performance Indicators
KPIs synthesize raw data in your NetSuite and show the results over time. It helps in breaking down the results of data over time. A KPI dashboard component will show results in a tabular format. We can then drill down into each of these results. We can create custom KPIs through saved searches.
A user can only have one KPI dashboard component on their home screen. We can display the KPI search result as an image through the KPI Meter dashboard component. We can add a maximum of three KPI Meter portlets to a dashboard. NetSuite provides more than 75 KPIs, like revenue trends, sales pipeline trends, etc.
Workforce Analytics
Workforce analytics helps to monitor, measure, and analyze workforce data. A company can analyze its headcount, hiring, and turnover trends. CFOs can identify talent gaps by monitoring payroll data, tenure, and performance management. HRs and management can make use of these reports to access workforce conditions and plan for employee engagement and retention.
It provides two pages called Headcount Analysis and Turnover Analysis, which shows human resource metrics. It also offers drill-down options to get details on analytics. Both employees and HRs can benefit from tracking and reporting on the company's benefits plans and costs. It can provide historical analytics, predictive analytics, and prescribed analytics.
To gain in-depth knowledge with practical experience in Netsuite, Then explore hkr's Netsuite Training in Hyderabad !
Conclusion
NetSuite has been increasing its analytical ability by making it more and more powerful. We have covered all the tools that NetSuite provides to create reports. You can use standard reports or easily customize reports according to business needs. It allows analyzing real-time data in any dimension. The NetSuite report layouts can be modified to different presentation formats to highlight critical data. NetSuite also standardizes financial reporting in both internationalization and localization. NetSuite also allows interacting with third-party analytical tools like Orbit analytics, Glew, Sisense, and many more.
Other Related Articles:
1. NetSuite Administrator Guide

2. Netsuite Accounting Software

4. NetSuite Technical Training