Alteryx Competitors - Table of Content
What is Alteryx and why is it used?
Alteryx is a data access, manipulation, analysis, and output software solution. This is performed once or on a recurrent (daily, weekly, monthly) basis (called a "workflow"). Alteryx creates workflows in such a way that they become a type of process documentation, allowing users to examine, collaborate on, support, and improve the workflow. Files, databases, and APIs can all be used for reading and writing data. Alteryx also has predictive analytics and geospatial analysis tools.
Alteryx was founded on the ambition of three founders to create a company that provides a software platform that allows businesses to experience the excitement of searching for answers quickly. Alteryx was started in 1997 by Dean Stoecker, Olivia Duane Adams, and Ned Harding, and under their leadership and dedication, the company has revolutionized business through data science and analytics. Nowadays, Alteryx continues to distribute the commodities for IT, data scientists, data analysts, and business leaders by aiding them to collect deeper insights quickly and more efficiently than they could ever have imagined.
The platform of Alteryx is very robust and can be implemented by any industry or functional area. Alteryx is often used to perform and automate data operations more rapidly and efficiently. The processes vary in size and complexity and include the following features:
Using Spreadsheets to Combine and Manipulate Data.
Access to databases and SQL development as a supplement.
Accessibility for API, Cloud, and Hybrid locations.
Provides Data Science capabilities for publishing predictive models.
Ability to perform Geospatial Analysis for users.
Reports generation and Dashboards Visualizations.
Become a master of Alteryx Tools by going through this HKR Alteryx Training!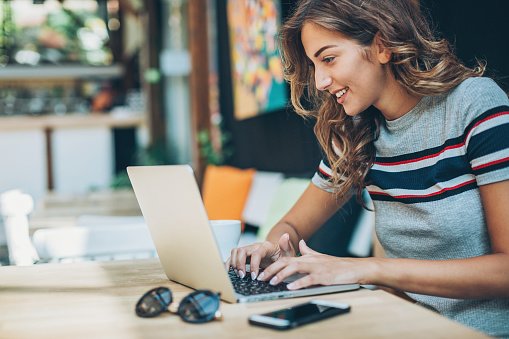 Alteryx Training
Master Your Craft
Lifetime LMS & Faculty Access
24/7 online expert support
Real-world & Project Based Learning
Top 8 Competitors of Alteryx:
The following tools are the top 8 Alteryx competitors available in the market today.
1) Tableau
Tableau Software is an interactive data visualization software company based in the United States that focuses on business intelligence. It began in Mountain View, California, in 2003 and is now headquartered in Seattle, Washington. Tableau is a dashboard-based visual analytics engine that makes it easy to build interactive visual analytics. Non-technical analysts and end-users will find it easier to translate data into comprehensible, interactive graphics using these dashboards. Tableau makes it easy to combine data from public sources with your data, resulting in new and meaningful insights. Blending census data with your proprietary data, for instance, can provide normalized population results, which can provide new insights into activities.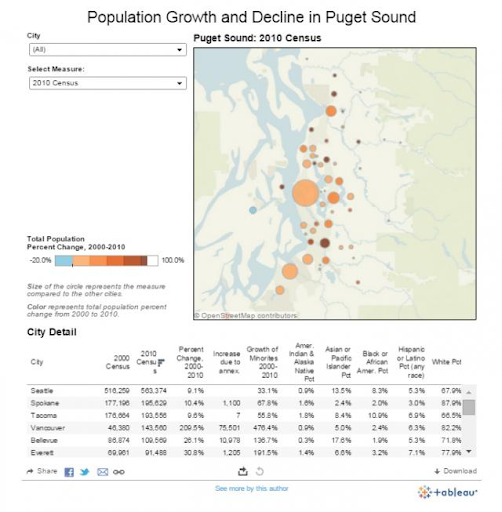 The following are some of the Tableau features:
Tableau Dashboards use visuals, visual objects, text, and other elements to provide you with a holistic picture of your data.
Tableau provides easy ways for users to collaborate and share data in real-time.
Tableau offers in-memory data access to both live data sources and data extraction from external data sources.
Tableau has a plethora of data source options from which you can connect and retrieve data.
Tableau comes with a lot of pre-installed map data, including cities, postal codes, administrative boundaries, and so on.
Tableau may be used to make forecasts, identify trends and outliers, produce maps, and more. Tableau employs drag-and-drop capabilities similar to Alteryx, but instead of imposing various transformations on data to clean it, you apply visualizations to data segments to see data in different ways in Tableau.
2) Microsoft
Microsoft Power BI was first released in July 2013 as part of Office 365. Microsoft Power BI is a broadly used application in a firm that deals with a vast amount of raw data and processes it for gathering actionable insights. It enables us to visualize dispersed and unfiltered data effectively and understandably. Most of the critical reports we create, both for external and internal usage, include data crunching, and all of them are created with Power BI.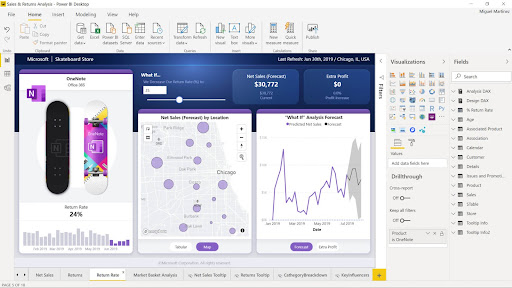 The following are some of the Microsoft Power BI features:
It provides a diverse set of detailed and appealing visuals.
Users of Power BI can choose from a range of data sources using the Get Data feature.
Datasets can be filtered to create smaller subsets with only the most relevant facts and context.
Support for customizable dashboards.
Reports developed in Power BI can be shared with other users.
The best use of PowerBI is to create interactive dashboards. Alteryx will make it easier, quicker, and faster to create dashboards in PowerBI by allowing you to create visual workflows to modify data from different sources and produce powerful analytics models.
3) Qlik
Qlik offers a platform for business analytics. The software firm was started in Lund, Sweden, in 1993 and is presently headquartered in King of Prussia, Pennsylvania. Qlik Sense Enterprise is a simple platform that allows you to design a variety of dashboards. The user experience is the same for both developers and end-users. It also helps us to organize the entire firm around strategic goals and provides cloud-based execution of its products. Developers may easily create a data model or code in the upload editor with Qlik on all main cloud platforms. It also combines data analysis and data discovery, with a wide choice of graphs and objects to show data in a user-friendly interface. The presentation is very clean, and you can design some attractive apps that present data neatly.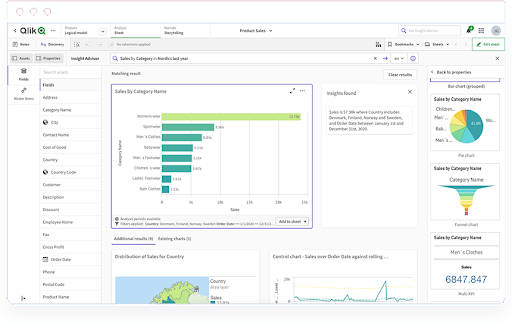 The following are some of the Qlik Sense features:
An associative model can be used in which the whole data that is loaded into Qlik Sense, from any data source, to be linked and associated.
Qlik Sense provides smart and powerful visualizations to help with data analysis.
Centralized Sharing and Collaboration of reports and applications.
Prepares data for loading to clean, transform, associate, and integrate it with other data sets being loaded.
Data security, monitoring, centralized management, and control are all ensured with Qlik Sense's enterprise-class management services.
Alteryx licenses are based on a subscription model, which includes all product upgrades and customer support. Qlik Sense is a visual analytics and business intelligence (BI) platform that covers several analytic use cases.
Become a master of Alteryx Tools by going through this HKR Alteryx Training In Bangalore
4) IBM
Smart Cloud Enterprise, IBM's public cloud product, was released on April 7, 2011. IBM Cloud® Paks are AI-powered tools that may assist enterprises in developing, modernizing, and managing apps securely across any cloud. They include containerized software that has been pre-certified and also core services that give customers common operations and integration frameworks. It provides a uniform experience for an infrastructure management control plane with AI, automation, and security. IBM® Cloud Pak for Data is a cloud-native solution that helps you to rapidly and efficiently put your data to work. Cloud Pak for Data boosts productivity by allowing users to search for existing data or request data access. The data fabric architecture offered by Cloud Pak for Data allows your firms to accelerate data analysis for better, faster insights.
Features of Cloud Pak for Data data fabric architecture include the following.
Without relocating data, data access can be simplified and automated access across several clouds and on-premises data sources.
Ensures that all data, regardless of source, is used safely.
Provide a self-service experience for locating and using data for business users.
Automate and orchestrate the data lifecycle using AI-powered capabilities.
If you want to Explore more about AlterYX? then read our updated article - AlterYX tutorial
5) SAP
SAP was founded in 1972 by five former IBM employees to develop standard software for real-time business operations. SAP (Systems Applications and Products in Data Processing) is an acronym for Systems Applications and Products in Data Processing. SAP Agile Data Preparation aids in the refinement of data gathered from different sources. The SAP Agile Data Preparation tool transforms the data before we can use it to build various Analytical Visualizations. The raw data contains a lot of unnecessary noise that can divert the end findings of Analytical Visualizations, thus we must process it properly.

The following are features in SAP Agile Data Preparation:
SAP Agile Data Preparation is a self-service data preparation program that allows you to discover, integrate, and transform data.
The data can be transformed quickly into actionable, simple consumable information.
The tool can assist you in achieving greater success with analytics, MDM initiatives, and data migration
Data access and discovery are simplified and are more productive and agile.
6) Informatica
Informatica is an American software development company established in 1993. The core products of cloud Informatica comprises Enterprise Cloud Data Management and Data Integration. Informatica Enterprise Data Preparation assists you in making better decisions by allowing you to prepare data that can provide you with various deep and relevant insights. It's simple to use and can connect to a wide range of various data sources. This product's customer service team is quite helpful and responds to questions on time.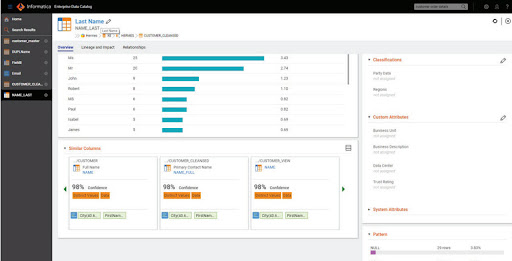 The following are features in Informatica Enterprise Data Preparation:
The Informatica CLAIRE® engine can be used to produce a dataset and recipe recommendations.
Perform quick data discovery, impact analysis, social curation, and collaboration.
Easily import, upload, or publish files on AWS S3 and Microsoft ADLS, including support for ADLS Gen2.
Support CSV file import, Avro, Apache Parquet; bring unstructured or structured data into pipelines.
Data can be processed at an enterprise scale using pre-built data integration transformations and aids with accuracy and consistency.
Record data preparation steps as reusable data pipeline mappings for easy execution using a user-friendly interface.
7) MicroStrategy
MicroStrategy was started in 1989 by Michael J. Saylor, Sanju Bansal, and Thomas Spahr. The company creates software for analyzing internal and external data and developing mobile apps. MicroStrategy offers a software development kit that allows you to customize the app and incorporate it with other apps. MicroStrategy has simplified access to every business resource, including mobile device management systems, cloud apps, databases, and a lot more. It supports a wide range of data formats and displays data in several ways. It comes with a reliable version that allows developers to hard code the dashboard to interact with input software. It allows businesses to make better decisions. The widgets are significant because of custom features and filters, and there are many widgets in the dashboard view.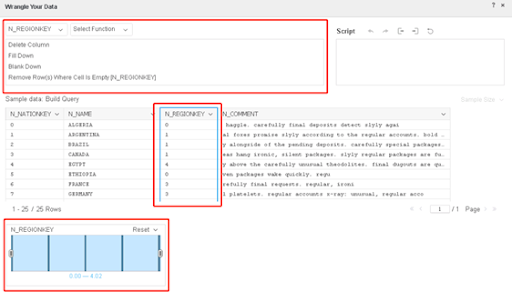 The following are a few features in MicroStrategy:
MicroStrategy's data discovery feature enables it to connect to any data source and combine data from several sources.
With a broad set of built-in data wrangling and parsing capabilities, Data Wrangling aids with data transformation and modification.
The analytical capabilities incorporate third-party data mining tools. The Data Mining Services are used for building the predictive reports.
Includes the extensive library of analytical functions used for comprehending the relationships between data and creating metrics.
Offers the real-time dashboard for live data monitoring of the most existing information.
8) SAS
SAS is a statistical software suite for multivariate analysis, advanced analytics, data management, predictive analytics, criminal investigation, and business intelligence developed by SAS Institute. SAS was created at North Carolina State University between 1966 and 1976 when it was established as SAS Institute. SAS Data Preparation is the go-to tool for data preparation in any data analytics pipeline. SAS Data Prep provides advanced Exploratory Data Analysis (EDA) tools to help you assess whether and how much data preparation is needed. You can quickly uncover your data by looking for duplicates, basic statistics, and patterns. The technical and non-technical team members benefit from the point-and-click modern UI, which makes it intuitive and lengthens the learning curve.
The following are a few features in SAS:
Intuitive UI is used with embedded AI to access, profile, cleanse, and transform data.
Data can be accessed from multiple sources like flat files, relational data sources, data lakes, SAS data sets, Teradata, CSV or text files, etc.
The exploration, refinement, and transformation of data analytical readiness are aided by prebuilt transformations and data cleansing.
Create a seamless data discovery and data preparation user experience by automatically integrating prepared data into the analytics pipeline.
It is powered by SAS Viya, an architecture that is fully redesigned which is compact, cloud-native, and fast.
Explore Alteryx Sample Resumes Download & Edit, Get Noticed by Top Employers!
Conclusion:
Unlike many other products, Alteryx is simple to use for business customers who do not have an IT background. Alteryx is better in many aspects as compared with other competitors allowing teams to create processes that are more effective, repeatable, error-free, and risk-free. Alteryx is an excellent platform to choose for a digital transformation or automation endeavor because it can be used as a major building block.
Related Articles