Introduction to Human Capital Management (HCM):
The workday HCM module is designed on the base of cloud services and developed to offer ground up management tasks. Human capital management is now considered to be one of the global business applications that handle human resources. The important tasks included under human capital management are human resource management, payrolls and benefits, talent management system, time, recruitment, and attendance.
Start learning Workday Training from hkrtrainings to make a bright career in the world of workday!
IMAGE
Key benefits of Human Capital Management (HCM):
The following are the key benefits of Workday Human Capital Management;
With the help of the HCM tool users can enhance the complete workforce picture.
HCM tool enables you to understand the complete people's pricing and contingent laborers.
HCM self-service system helps to empower the people and leadership quality.
Users can able to easily configure the system for future business needs.
Decision-making helps users to take the right action against the workforce.
Get ahead in your career by learning Workday course through hkrtrainings Workday Training in Hyderbad !
Key Human Capital management modules:
Below are the important modules of Human capital management which make HCM as one of the globally accepted tools.
Human resource management
Benefits of administration
Talent management
Workforce planning and analytics
Big data analytics
Recruitment
Payroll solutions
Time tracking
Project and work management
Let me discuss one by one with its key features:
1.Human Resource Management:
HCM's human resource management provides self-service, intuitive functionalities to organize, staffing, and payment related things. When there is any modification occurs such as organizational structure, business roles, reporting priorities, and work assignments will be updated immediately in the workday.
Workday Human resource management helps to establish consistency in the local variations and get meaningful business insights.
Features of Human resource management:
Offers organization management
Compensation management
Absence management
Manager self-service
Employee self-service
2. Benefits of administration:
Benefits help users to define, adjust the benefit plan, and manage to meet the unique business processes. With the help of the HCM tool, users can automatically track the employee-data changes and also updates the benefits providers through the cloud connectors. The important features included are insurance, health, spending account, health savings account, retirement plans, flex plans, and any additional benefits from the unified system.
Features:
Helps to benefit the plans, events, and eligibility
Offers open enrollment related to job openings
Provides evidence of insurability
Health savings account management
Cloud connectivity for benefits.
3.Talent management :
This module includes achieving your goals and key objectives totally depend on the quality of the team members in your organizations. HCM's talent management tool helps you to improve the management system, developments, alignments, and rewards the employees. Talent management onboard reduces the entire administration and also reduces the cost to help new employees to assimilate quickly into the organization.
Workday goal management helps organizations to define, create, and manage meaningful goals. Workday performance management provides real-time workforce insights, accurate performance, and skill development needs. The workday succession planning tool helps you to identify the best employees across the enterprises. With the help of this succession planning tool, users can engage with highly skilled and potential employees. So that you can avoid critical leaderships and prepare the organization well. Workday Career and Development planning tools help the employees to take control over their careers and future insights.
Get ahead in your career with our Workday Tutorial !
Features:
Offers onboarding facilities
Goal management services
Performance-oriented managements
Succession planning methods
Career and personality development programs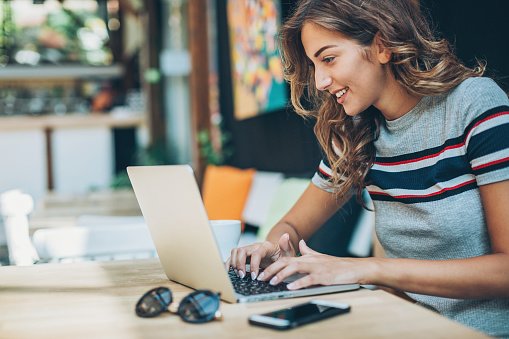 Workday Training
Master Your Craft
Lifetime LMS & Faculty Access
24/7 online expert support
Real-world & Project Based Learning
4.Workforce planning and Analytics:
Workforce planning and the analytical module provides a fully actionable, and dynamic pictures of the talent supply, and demand. This module also empowers the entrepreneurs to make better decisions, and also make them better when critical business issue raises. Gain workforce insight into the price, capability, capacity, and quality of the resources and also make you apply the right strategies to achieve the organization's goals. The workday analytical tool also segments the roles and positions, capacity, talent pools, taking direct action while recruiting, development, and performance training programs.
Features:
Provides operational headcount planning
Helps supply and demand analytics
Workforce analytical methods
5.Project and Work management:
Workday HCM module allows enterprises to focus on critical or any complex components they emerge to make a company successful. Many elements are also included under this, such as people, availability of business resources, and nature of work. By combining all these major components, management can make a decision on team members, and the project relates areas where the company is struggling or weak. This tool is very easy to find useful ways to improve the effectiveness carried throughout the organization. Workday project and work management module is very effective when it compares to traditional bolt-on project management systems or any work-management tools. The very important tasks included under this module such as, efficient planning, staffing, tracking, managing, and analyzing needed to improve the key initiatives.
Features:
Provides project and non-project work management systems
Available resource pools and labor assessments facility
Helps to reach milestones and offers efficient tasks
Cost, pricing and budget tracking methods
Guides on Project analytical training.
6.Recruiting :
Workday recruitment module helps business organizations to achieve true job management visibility throughout the talent-acquisition process. One more important thins is that Workday recruitment also helps to manage the configurable workflow and positive candidature experiences. Workday Recruiting module helps the organizations to have great control over company hiring and also offers the ability to define the company's separate hiring rules and restrictions. Before getting into the recruitment process, human resource management should get open and approval positions from the organizations. Each position you are going to create should have its own hiring rules and restrictions. The recruitment information can be accessed anytime, anywhere within the organization. And also helps to have better collaborations and communications between the company's team members and the organization's higher management.
Features:
Provides headcount, pipeline, sourcing and screening analytics
Job position and candidate managements
Referral employee structure
Social media interactions
Selection process
Offer management and package.
7.Workday Payroll:
Workday payroll is developed to address the whole spectrum of the companies payroll needs mainly for the United States and Canadian multinational companies. The flexible application methods allow overall control over data, pricing, and payroll processes. Workday payroll is considered to be one of the calculative engine related to unlimited pay teams, and pay runs. Companies can retrieve the payroll data as many times as they needed. Workday's configurable security system allows many business partners or any outside of payroll to provide input and view the overall results before the payroll completes. The in-built applications allow users to set-up the comprehensive analytical audits and embedded the payroll results and drill the audit alerts for further investigation. Companies use an unlimited number of reports and payroll audit data.
Top 30 frequently asked workday interview questions & answers for freshers & experienced professionals
Features:
Payroll processing for many international companies especially U.S.A or Canada.
Provides Robust calculation engine
Offers self-service methods
Automatic tax updates
Auditing and reporting
Third-party cloud-connect payroll.
8.Cloud Connect for Third-party payroll:
With the help of Cloud-connect third party payroll, many companies will connect seamlessly and secure the payroll applications. cloud connect for the third-party payroll makes them simple and integrates with built-in functionalities. The main tasks included are building, maintaining, and updating the built-in applications.
9.Time tracking:
Workday time tracking works seamlessly with payroll, project, and work management to offer simple user experience which can be accessed via the internet and mobile devices. Workday time tracking enables the user to track the workers and also users can easily enter the time easily from any mobile devices or web browser applications. The important aspects of workday time tracking included are reducing labor costs, decreases the compliance risk, and increase in worker productivity.
Features of time tracking:
Enables user to enter global time.
Mobile device and web time clocks
Time approval management
Calculation of global time
Analytics and reporting.
10.Big Data Analytics for HCM:
Many organizations use Big data analytics to add workday data with multiple non-workday data from different sources. The data that may be included are unstructured data and large voluminous data that offer comprehensive workforce insight to help in the decision-making skills unifies workday data, and application will be able to provide additional insight and takes advantage of single-platform security and user experience. The main advantage of using Big data analytics is to reduce the time and effort of data deployment with the help of pre-built analytic templates. Big data analytics also addresses the many key issues faced by HR management and finance departments.
Features of Big data Analytics:
Workday and non-workday data sources combined may be unstructured data and large voluminous data.
Offers single-platform security and user-experience applications.
Provides many built-in HR templates ( for example workforce planning, data retention, diversity, pay-on performance, payroll, cost analysis, and compensation etc.).
Conclusion:
In this blog, I have explained the complete functional modules of Workday Human capital management (HCM). As I said earlier, Workday HCM eases the complexity and any business issue raises during the time of development. HCM tool is mainly used for human resource management, payroll, and financial departments. I hope this blog may help a few of you learn and explore the HCM modules, you may also interact with many HCM experts.
Other Related Articles: