SAP Logistics Execution (LE) has been used to map an industry's logistical processes. It addresses the overall supply chain process, including the vendor, warehouse, manufacturing, dissemination, and customer. SAP Logistics Execution (LE) consists of the following components:
1- The inbound process, for which goods are accumulated from vendors and stored in a warehouse.
2- The outbound process of removing goods from storage and delivering them to the end customer.
3- Internal warehouse processes such as posting changes, stock transfers, WM inventory, and so on.
4- Transportation process, which includes inbound and outbound shipments as well as cost calculation and settlement.
The SAP Logistics Execution System (LES) is a critical component of the supply chain. SAP Logistics Execution System (LES) can be integrated with SAP R/3, SAP APO, SAP BW, and other systems.
The logistics process can be broken down into the following major steps: Sales Order [SO]
Ordering (PO processing) for GI [goods issue] and Processing for GR [goods receipt].
SAP Logistics Execution (LES) connects the Sales and Purchase processes [SD and MM]. With the addition of LES, the following link exists between the various components of the supply chain:
From sales orders, data about required materials is carried on to the MRP [Material Requirement Planning] component in MM. The necessities are then forwarded to internally or externally purchasing, where they are digested by Procurement or Production elements in Production Planning [PP]. To make appropriate remaining stock in the warehouse, the Inventory Management component (IM) processes [GR] goods receipts, [GI] goods issues, reservations, posting changes, and stock transfers.
The warehouse stock motions are processed by the Warehouse Management System (WMS). The logistic support movement is then filtered in the Shipping component. The method is completed in the Invoicing component. Internal Accounting [CO] and external Accounting [FI] are incorporated with the Billing component. The "Value flow" is modified during Invoice Verification.
SAP Logistics Execution System (LES) in SAP modules includes Delivery Computation, Logistics Planning, and Transportation. Warehouse Management (WM) is linked to Managing Inventory (MM), Inventory Samples (QM), Delivery Processing (SD), and Wages (HR).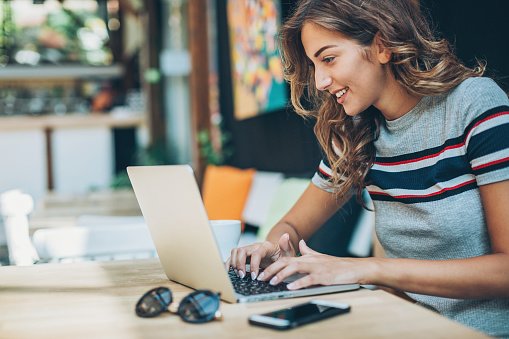 SAP Certification Training
Master Your Craft
Lifetime LMS & Faculty Access
24/7 online expert support
Real-world & Project Based Learning
SAP WM Warehouse Management:
If the SAP warehouse module also isn't fitted as a centralized solution (LES), but rather within a core ERP system, the SAP WM warehouse module can be used.
SAP warehouse management LES provides a wide range of functions for storing, retrieving, and transferring goods in fulfillment centers and production warehouses. These features are appropriate for small and large warehouses, as well as basic and complex warehouses.
The warehouse management supports the following things:
inventory management
Management of storage locations
Transmission of RF data
Handling unit management (EAN / UCC 128 support)
In the warehouse, choose the shortest path (TRM)
Yard administration
Docking in two places at the same time is known as cross
Services with added value
Reporting
The warehouse management software could be used as a local machine that interacts with many central systems, and it can be used as a component of a central system.
Components in SAP LES:
Serial shipping container code:
SAP Handling Unit Management (SAP HUM) offers detailed functionality for tracing multi-stage bundle frameworks and submitting wrapping instructions. Shipment IDs (SSCC) and GR/GI alerts at the module level are examples of standards which can be used end-to-end all across the supply chain, and for inter - company movement patterns.
Traceability:
SAP HUM gives excellent support for traceability in accordance with EU Regulation 178/2002 as well as serial number dealing.
Material flow control:
SAP has included the SAP TRM material flow control component, which is incorporated into the SAP LES (SAP Logistics Execution System), as part of the standard SAP. SAP Task and Resource Management (SAP TRM) is a module for SAP Warehouse Management (SAP WM) that allows for the has everything and optimization of multi-stage substance flows inside the warehouse. SAP TRM (SAP Task and Resource Management) can connect directly with both the underpinning microcontrollers (PLCs) of an HBS or AS/RS system, such as SIEMENS S5/S7, as a SAP MFC (SAP Material Flow Controller).This successfully renders the deployment of outer flow of material control systems obsolete, lowering the amount of integrations and streamlining interactions.
Radio Frequency:
SAP ITSmobile conveys with browser-based MDC machinery straight and offers a series of purpose-built front ends. The browser is installed on the user's device and communicates directly with the SAP web application server via HTML/Business HTML. SAP ITSmobile does not require proprietary clients as a standard feature and allows for unlimited use of operator accounts from within the SAP system. SAP ITSmobile supports a wide range of user devices and offers a wide range of configuration options using SAP standard RF transactions. This gives system owners a lot of options when it comes to selecting an implementation/hardware partner.
Dispatch Handling:
The SAP Express Ship Interface (SAP XSI) seems to be a common part of the SAP LES (SAP Logistics Execution System) that allows transport service providers to file all pertinent route discovery in SAP. It can be used to publish the required shipping instructions (package/pallet labels, goods arrival manifests, etc.) and send the EDI payment most from SAP. SAP XSI no longer needs shipping components or specific software/printers from logistics providers. Detailed, incorporated Track & Trace features for overall cargo as well as parcel service providers linked to SAP assist Sales and Customer Service teams while dealing with customer inquiries.
Stacker control management:
SAP TRM (SAP Task and Resource Management) needs to store all tangible position information (X, Y, Z), travel distances/routes, and stacker characteristics in the warehouse. This allows for the optimal task of imparting commands to stackers instantaneously. Travel is reduced, task interleaving occurs, and deadheading is prevented. Comprehensive TRM (SAP Task and Resource Management) functions for tracking and prioritizing ongoing shipments just provide a control station along with all the necessary information and management opportunities. The audio of dwell time at delivery points and buffer storage facilities allows for the real-time perseverance and assessment of transit time.
Yard Management:
SAP Yard Management provides an efficient method for managing all input and output trucks, trains, exchange bodies, and containers. This allows material flows to be coordinated even outside of the warehouse's "four walls" by handling the yard as well as gates. There seems to be a comprehensive set of functions available, including a digital planning commission with specific time frame tasks to transmitting agents, etc.
Packing:
Value-added facilities in logistics include gathering, labeling, wrapping, and kitting, and it can be performed in the warehouse via correlating orders. A variety of extra services conducted in the storage facility can be documented in terms of their monetary value. The required recording technique, as well as the on-debiting of such services to its clients, can thus be nearly fully automated.
Conclusion:
In this blog post we discussed the SAP Logistic Execution system in a more detailed way. If you have any doubts please drop your quieres in the comments section to get them answered.