About Workday
Workday is cloud software that manages human capital, enterprise resources, and finance. All the functions are in one package and are made for small, medium, and large enterprises. It enables businesses with multiple locations to manage their businesses using its features like data analytics, time tracking and management, human resources, payroll management, talent management, etc. It has a service model that makes the functioning of organizations easy. It makes decisions using the data collected. Several companies list Workday usage as one of the job requirements when hiring human resource managers. Due to its many features, it has become one of the best tools many companies are paying for to help them in different functions.
Become a Workday Certified professional by learning this HKR Workday Training !
History of the Workday
Workday was launched in 2006 with full funding from Duffield and Greylock Partners. In 2008, they bought Cape Clear Software and later signed an agreement with Flextronics to build them a capital management software. They later worked with companies like Aviva and Chiquita brands. In 209, they got $75million in funding from New Enterprise Associates. In 2011, they got another funding of $85 million from Bezos Expeditions, Morgan Stanley Investment Management, etc. By 2012, they had accumulated around 300 companies, with the majority being small, medium, and Fortune 500 companies. The same year, they listed their first IPO on the New York Stock Exchange using the WDAY symbol. The prices started at $28 and ended at $48.69.
They sold their shares and managed to raise $637 million. It recorded history as the share that raised more cash than big companies, apart from Facebook, which raised $16 billion. In 2016, the company launched a Student information system, which was cloud-based to manage all the financial and human capital management. In 2018, they bought Stories.bi.
In 2020, they appointed Chano Fernandez to work as CO-CEO with Aneel Bhusri. Dave Duffield served as board chairman until his resignation, and Aneel Bhusri took over. In 2021, they bought VNDL, a company that manages the workforce.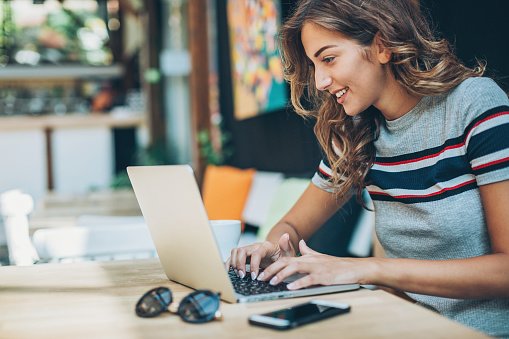 Workday Training
Master Your Craft
Lifetime LMS & Faculty Access
24/7 online expert support
Real-world & Project Based Learning
Why is Workday used
Workday is a cloud platform enabling users to access it from any platform like mobile, desktop, or website. It has all the finance and human resources in one place, improving customer satisfaction and making its usage global, not locally used. It optimizes all its resources, reduces expenditure, and improves the workforce's productivity by improving finance, human resource, and IT operations.
It uses modern technology that keeps a tab on the changing trends of the business requirements. It makes it easy to scale your activities. The real-time and actionable analytics make the managers operate the business with a large picture. It was designed to engage with the users due to its mobile support and is easy to learn and use. Those who want to use the software require little training, and they adapt to how it works and later use it to connect with other users.
How does the Workday work
Workday follows different steps to make sure it is successful. Some of the processes involved include:
First, you have to work on the idea that is in mind. Outline the actions of events that will take place in the Workday application, like how to hire people.
The business proposal can get approved or denied. The approval path contains the path the process follows from managers to officials.
On the services part, Workday provides different services. The next step is to integrate from the Workday application. When you add a new service, the first process you add to the check must finish.
The next step is to merge several approvals of one person. The next step is to provide a report, checklist, and to-do list to help you make the Workday processes work.
Want to know more about Workday, visit here Workday Tutorial !
Features of Workday
Features of Workday software include:
Talent management: Workday provides tools that improve employees' rewards, management, and development. It makes all the processes of managing talents like onboarding, performance, career planning, etc., easier.
Human resource management: It enables businesses to manage their workforce with a lot of efficiency. It provides all the options for workers and managers. Other human resource functions it handles include absence and compensation management.
Time tracking: You can track the employee's time when they come and leave the job using a mobile, desktop, or web-based application. It eradicates manual processes. Those companies that use physical clocks can integrate with the Workday API.
Revenue management: It handles all the cash processes to ensure there is good accountability. Most of the processes are accurate, and it provides better results. It also handles the contracts and revenue recognition.

Procurement: It manages the procurement information and all the processes and policies from the start of the procurement period(requisition) to the end(payment). Other details it manages include procurement cards, contracts for the suppliers, invoicing, labor costs of the goods and services, etc.
Recruitment: It enables companies to find the best employees during the hiring process. It images the candidates using different ways and criteria to select the best. It makes the recruitment process full of collaboration and transparency both for the hiring team and the candidates. The platform can provide the users with the job specifications and skills to look for candidates using real data.
Cloud benefits: It supports integration with other cloud providers to manage their employees' benefit plans. It eliminates manual data entry and supports automatic data collection from the Workday HCM.
Grant management: It helps companies manage their grant applications and award processes. It calculates the expenditures of the grant and keeps track of all the grant activities. It also manages the grant sponsors.
Payroll management: It performs calculations for workers or groups by removing deductions like loans, health, and retirement benefits. It also produces audit reports. You can also integrate with other third-party payroll providers.
Data analytics: It combines data from multiple sources into one place to better understand the data. It enables the user to select and has the relevant data they need. It has templates that users can generate reports of essential issues like finance, retention, promotion, hiring, planning, and payroll cost, among others.
Pros and cons of Workday
Pros of using Workday include:
It provides different strategies and plans one can use to manage workers in different locations across your business.
It makes most company processes like hiring, payroll, promotion, etc., efficient without facing any issues.
It provides better insights according to the company data making reporting easier and recognizing relevant data faster.
It improves employee management by reducing time wastage and improving morale among the workers.
Workday reduces operational costs.
It increases productivity by eliminating manual tasks that can slow down the company's activities.
It is very flexible, making it easy to control, and users can change the plans, among other practices.
Cons of using Workday include:
It sometimes faced database and querying issues.
It sometimes faces errors that lack proper documentation on how to solve them.
It has poor dashboard enhancements.
The search option does not work in some fields.
Top 30 frequently asked Workday Interview Questions !
Conclusion
Many companies struggle when dealing with human resources and payroll activities. Some of them waste time and incur costs to cover the operations. Workday software improves this and reduces the risks that many businesses face. It improves the efficiency in all the organizations and arranges the relevant data to make the company make the best decisions. If you don't have human resource management software, you can try Workday. If you want to become proficient at using Workday, enroll now at our Workday training.
Related blogs: