What is ServiceNow?
ServiceNow is a platform that aids in the automation of numerous typical business activities and supports ITSM. PaaS services are necessary for this platform. Four scholars, Fred Luddy, David Loo, Doon GoodLiffe, and Bow Ruggery, founded this in the year 2003. One data model and one user interface are present. Additionally, it aids in the development of a useful application that allows business users to route work across the firm. It safeguards the data's integrity and confidentiality. It is additionally recognised as a potent reporting tool. Employees at the company, IT support workers, implementers, developers, etc., can all use it.
Become a Servicenow Certified professional by learning this HKR Servicenow Training !
A few products of ServiceNow are mentioned below:
Applications for IT Service Automation: It enables IT to devote more time to providing cutting-edge business solutions.
Applications for project management include demand, portfolio, resource management, etc.
Custom Application Development: Using ServiceNow, the developers may quickly transform concepts into functional apps.
Work management: It aids organisations in overseeing any form of task.
Performance Analytics is a very user-friendly cloud-based tool for reporting and providing effective performance.
What is ZenDesk?
ZenDesk is a cloud-based service based company that offers its customers designs for improving the customer relationship. It also lets its users to build the service portal for customers and online communities for knowledge. The main benefit of using ZenDesk is that the user is able to solve his issues without troubling the agents. This is very time and effort saving for the users. It is an open as well as flexible platform.
The headquarters for ZenDesk is situated in San Francisco. The products of Zendesk's are very easy to set-up and the user can start working on them instantly.
ZenDesk offers several tools for CRM that is Customer Relationship Management that user can use in the enterprise-leading cloud environment. Hence, it is a perfect choice for the industries growing at a fast pace. In case the industry is suffering from any type of support demand, then ZenDesk is the correct choice for them to opt for.
The additional benefits that ZenDesk has are macros, agent collaboration, custom views.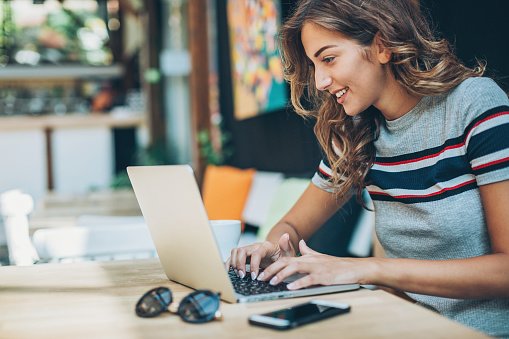 Servicenow Training
Master Your Craft
Lifetime LMS & Faculty Access
24/7 online expert support
Real-world & Project Based Learning
ZenDesk vs ServiceNow
Learning Curve:
The dashboard of ServiceNow is difficult to understand as compared to ZenDesk as the dashboard of ServiceNow has a jam-packed menu which turns out to be less useful. The learning curve for ZenDesk is a lot better than ServiceNow as servicenow only runs on the cloud whereas ZenDesk can easily run on the android as well as IOS applications as well. ZenDesk also offers its users the ability to solve the tickets on the go.
Pricing:
There is no pricing as such provided by the ServiceNow as it majorly depends on the type of industry, the requirement and the size of the company. Whereas ZenDesk offers its users a $19 subscription monthly and further having 3 pricing packages. It is better to opt for ZenDesk when the pricing range is to be compared.
Communication Channels:
ServiceNow does not provide its customers the ability of social media integration. Hence, it cannot offer support while working on Twitter or Facebook. On the other hand, Zendesk has the ability to offer social media along with email integration directly related to the account. Hence, the user can have all the customers at a single place only.
Supporting Tickets:
Zendesk provides its customers the benefit of the support agents. This is possible because of the macros as the team is able to create a defined set of solutions to the common problems and hence can share those with all the colleagues as well. Its guided mode ensures fair play as compared to the ServiceNow ticketing system.
Features of ServiceNow:
ServiceNow's applications can be automated because the validation tests let users put their programmes into production without having to worry about errors or unfavourable situations. Once the automated testing framework in ServiceNow has been used, users do not need to test their applications separately.
With the aid of an advisory board workbench, users may effortlessly arrange and plan their work. A single user interface allows for flexible tracking of guests. Thus, there is no need to schedule any tasks or plans in calendars or other such devices.
Each customer gets access to a personal site where they may manage all of their assets, cases, contacts, contracts, and other items. The user merely needs to turn on the customer service portal plugin.
Customers of ServiceNow Express may purchase services like third-party integrations. With ServiceNow, the release and production services have become incredibly simple and speedy.
With ServiceNow, it is now simple to manage an application portfolio because it completely removes the danger of application duplication and perfectly aligns all of the apps. The user can receive real-time notifications for his work by combining this feature with the dynamic dashboard.
Features of ZenDesk
User Friendly:
ZenDesk has a user-friendly environment. It is very easy to use and even more easy in managing the tasks. The users can get used to the interface as Zendesk provides an amazing service to its customers.
Multi-channel:
ZenDesk offers ticket services from any source such as from mobile phones, emails, social media like Twitter or facebook, chat system, etc. Therefore, customers can reach out through their comfortable channel.
Workflow:
ZenDesk has a proper workflow to the ticket system such as for creating a ticket, following up with that ticket, tracking the ticket, etc. It provides the customer a facility to have on-demand interaction whenever they want.
Multilingual:
The system of ZenDesk is comprised of 40 different languages. Hence, language can never be a barrier for a customer in order to interact or raise an issue.
Want to know more about Servicenow,visit here Servicenow Tutorial !
Pros and Cons of ServiceNow
Pros
Using its tools and technology, ServiceNow is able to handle all IT requests from users located across several departments. It can be used by the user to manage change requests, schedule them, and deal with particular specific situations.
ServiceNow's software is completely adaptable. The user may easily input, sort, scale, and apply new incidents connected to his project. Additionally, templates are provided to the user in case he decides to launch a new service for his business.
Cons
When a new client wants to start utilising the ServiceNow platform, it can be a little confusing. Even the customising component can be challenging to handle.
Tasks in ServiceNow may have subtasks nested inside of them. When the client finally comprehends it, there are already many things that seem to be missing. As a result, ServiceNow needs to manage the nesting system properly.
Less theme colours are available for customisation in the software.
Setting up the ServiceNow mobile app is a very difficult process for the user.
Since this is covered by the ServiceNow service agreement, there are less ServiceNow technicians accessible. Due to the fact that ServiceNow is web-based, there may be certain compatibility concerns that need to be addressed.
Pros and Cons of ZenDesk:
Pros
The fields present in ZenDesk enable the agents whenever they wish to gather the information about their customers regarding their tickets. It gets very easy for the agent to decide what his customer is actually looking for.
The approach towards the dynamic request system form helps the agent moving in the right direction whenever he wants to offer any kind of customizable support.
ZenDesk also works on the mobile phone, hence the customer can have the mobility in managing a home-based support network.
Cons
The custom views in ZenDesk cannot be exported to another system. Hence the user needs to create a new account rather than sharing the same one.
Data hostage problem
There is a lack of flexibility in the structural changes of ZenDesk.
Top 30 frequently asked Servicenow Interview Questions !
Conclusion
In this article, we have discussed ServiceNow and ZenDesk along with their features and the reasons what we should opt: ZenDesk or ServiceNow. ServiceNow is a platform that supports ITSM and helps in the automation of various common business processes. ZenDesk is a cloud-based service based company that offers its customers designs for improving the customer relationship. It also lets its users to build the service portal for customers and online communities for knowledge. We have also listed the pros and cons for both hence the user can make an appropriate choice before choosing out of these two.
Related blogs: