SolarWinds Tutorial - Table of Content
What is SolarWinds and what is it used for?
SolarWinds is a network management tool that helps companies manage networks, systems, and other infrastructure. The products provided by SolarWinds are effective, accessible, and easy to use. It was founded by Donald Yonce and David Yonce (brothers) in the year 1999 with its headquarters in Austin, Texas. SolarWinds has acquired numerous companies that offer services from security to database management.
SolarWinds Network Performance Monitor (NPM) is used to detect outages, diagnose, and resolve network performance issues. It helps in viewing the performance of the devices in your network, mapping devices automatically, etc. The SolarWinds Server & Application Monitor lets you monitor applications on-premise and on the cloud too through a single console. The Database Performance Analyzer helps in quickly identifying and resolving database performance problems.
Learn how to use Solarwinds, from beginner basics to advanced techniques with online video tutorials taught by industry experts.
Enroll for Free Ssolarwinds certification course Demo!
Advantages of SolarWinds
Below are the advantages of SolarWinds,
Speeds up the troubleshooting process
Makes it easy to identify network issues
Access high-level performance of all the devices in your network through a single console
Scales up very easily according to your requirement
Analyze health metrics through the monitoring dashboard
Drill down the health indicators to find out the root issue
Eliminates false positives with alert conditions
Easy to navigate and interactive user interface
Provides customizable templates and alerts
It has an effective logging mechanism
Automatically calculates exhaustion dates based on the usage
Avoid unexpected traffic bottlenecks that are key to some services
Features of SolarWinds NPM
SolarWinds NPM helps IT professionals stay one step ahead by identifying problems even before a user raises a ticket for it. The following are some of the numerous features that SolarWinds NPM offers.
Fault, performance, and availability monitoring - Proactively detect performance issues and reduces servers or devices downtime.
Customizable performance and availability reports - Manage all your servers and devices from a single page in the dashboard. You can create custom views of the servers that you want to monitor in real-time.
Hop-by-hop analysis - You can view the performance and monitor devices that are on-premise, in the cloud, or across hybrid environments.
Automatic device mapping - Using Network Sonar, we can scan and find all the devices connected to the network. It can automatically create or update a Network Topology Map.
Cross-stack network data correlation - Drag and drop network performance metrics of a specific device to identify the root cause, thereby maintaining visual correlation.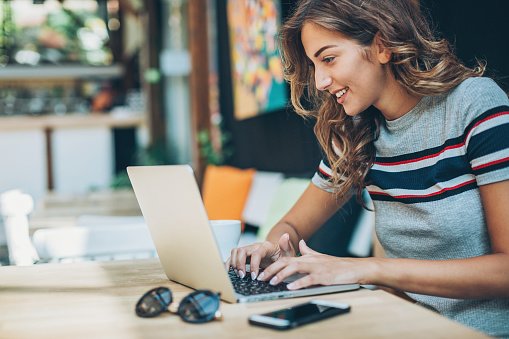 Solarwinds Training
Master Your Craft
Lifetime LMS & Faculty Access
24/7 online expert support
Real-world & Project-Based Learning
SolarWinds NPM installation
Prerequisites
To get a smooth performance of this tool, ensure that the below requirements are satisfied in the installation environment,
6 to 8 GB RAM
10 to 20 GB of hard disk space
SQL Server
.NET Framework
We can install SolarWinds NPM using the Orion installer. Go to Customer Portal Login and download the installer.
Once you download the installer file to your local machine, right-click on it and select the 'Run as administrator' option. The installer will first verify the version of the .Net existing on your local machine. If it does not find .Net, it will automatically install it. It will also install Microsoft Messaging Queues.
Once these steps are complete, the setup wizard window will open automatically. Select the 'Lightweight installation' option that is ideal for evaluation purposes. Choose the destination folder, and click on 'Next'. The current version of NPM will be selected by default on the product screen. If you want to install additional products, you can select them in the 'Additional Products' section. Once the selections are complete, click on 'Next'.
The Setup Wizard runs tests on your system to ensure that it meets all the requirements. It gives an alert if it can't find a requirement. If there are no alerts, click on 'Next'. Accept the terms and conditions, click on 'Next'. The wizard will install all the necessary components.
Once the installation is complete, the configuration wizard will open automatically. Click on 'Next' to get the database configuration screen. Select the SQL server, give the authentication credentials, and click on 'Next'. The 'Create a new database' option has enabled by default. You can rename the database name and click on 'Next'. The next screen will be for the database account. Select 'Create a new account' option. You can rename the account name, give the password, and click on 'Next'.
Leave all the default options for website settings and click on 'Next'. A pop-up will appear asking to confirm the creation of directory, click on 'Yes'. Another pop-up will appear giving information about website binding, click on 'Yes'. The next screen shows the services, make sure all the services are checked and click on 'Next'.
The setup wizard gives a summary of all the selections in the previous screens. Review your selections and click on 'Next'. The wizard will start the configuration and shows the progress on the screen. Click on 'Finish' to exit the configuration wizard. The SolarWinds web console will launch automatically. You can now log in and start working with SolarWinds NPM.
click here to get frequently asked Solarwinds interview questions for freshers & experienced professionals
Creating a discovery job
To start monitoring devices, add some network objects to the database for monitoring. Open the Network Sonar Discovery Wizard and click on 'Start'. Click on 'Add Range' in the IP address section. Specify a start address and an end address of your IP range and click on 'Next'. Click on 'Next' for the next three screens.
Add new credentials for the 'Windows credentials' screen. In the 'Discovery Settings' screen, the name of the job has automatically created. You can rename it if you want, add a description, and click on 'Next'. Then comes scheduling screen, set a frequency on how often you want to run the job. Click on 'Discover' to save the job for later. You have successfully created a discovery job.
SolarWinds Vs Splunk
SolarWinds Log & Event Manager (LEM) and Splunk Enterprise Security (ES) are both great products. Let's look at the key differentiators between these two products,
SolarWinds is available as an appliance, while Splunk doesn't offer an appliance version.
SolarWinds targets small and mid-sized businesses (SMB), and Splunk targets companies of all sizes.
Splunk provides access to more than 1,000 apps. SolarWinds provides a limited set of integrations with third-party security solutions.
SolarWinds LEM detects anomalies and sends automated responses. Splunk optimizes incident response.
Customizing reports in SolarWinds is relatively easy when compared to Splunk.
Conclusion
Companies like Volvo, Yahoo, NASA, Gartner, MasterCard, New York Times are using SolarWinds products and services. SolarWinds offers integrations for ServiceNow, Slack, VMWare, ZenDesk, AWS, Azure, and many more. SolarWinds delivers products and services that help small to large businesses to monitor and scale their network devices, and address the key issues of their infrastructure from on-premises to the cloud.