What is Microsoft Dynamics 365?
Microsoft Dynamics 365 is a complete commercial suite of tools designed to manage virtually every business process. It's built on Microsoft's Azure cloud computing platform. Sales, customer support, repair services, projects service automation, & advertising are among the 11 major modules, or "apps," on the platform. Enterprise resource planning (ERP), talents (for HR), finance/accounting, sales, mixed reality, enterprise central (for SMBs), and machine intelligence are the remaining six modules (for sales, client service, and market knowledge). There are certainly some useful considerable overlap sorts of modules for people looking for a complete company packages
Take your career to next level in Microsoft with hkr. Enroll now to get Microsoft Dynamics 365 Training
Every one of these modules works with almost every other product in the Microsoft platform, allowing for even more collaboration opportunities (for example, a collaboration of OneNote along with OneDrive permits you to share and function together on reports). All Dynamics 365 products comply with the General Data Protection Regulation (GDPR) and offer top-notch protection and data governance.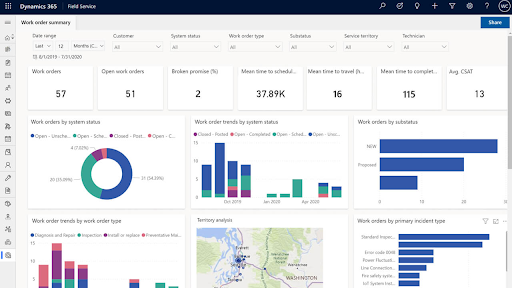 Wish to make a career in the world of Slesforce Training? Start with Salesforce Training!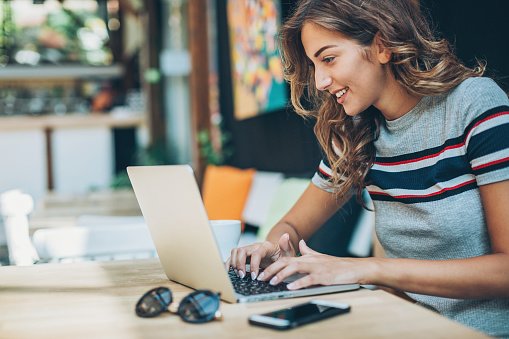 Salesforce Training
Master Your Craft
Lifetime LMS & Faculty Access
24/7 online expert support
Real-world & Project Based Learning
What is Salesforce?
Salesforce is a forerunner in CRM as well as other workspace SaaS services covering analytics, customer care, sales force automation, and application development, and is the most gigantic part of the CRM system. The provider provides a comprehensive set of solutions for business functions and team building, and also numerous third-party connectors. Sales managers and groups would be capable of creating complex task management systems. Sophisticated automation eliminates the requirement for repetitive limited decision making and dramatically reduces the requirement for manual data entry.
Using a "single source of truth" for information and centralized contacts and sales data can assist operational planning. Salesforce CRM takes a lot of the time-consuming chores and decision-making out from the workweek. A Marketing Cloud component is also included in the platform, which assists with community involvement, marketing research, client perception, and more.
Microsoft Dynamics vs Salesforce: What is the difference?:
Top Differences Between Salesforce CRM And Dynamics CRM are :
Integration- Easier Or Difficult?
When it comes to a system that tackles connectivity, expanding your CRM out, expediting CRM deployment, or tailoring the platform for usage in specific industries, the common perception is that Salesforce does have the dominant position. The Salesforce AppExchange has approximately 2,600 apps available. Salesforce has its own partnership program and associated platforms, which enable organizations and in-house developers to create customized Salesforce solutions.
Microsoft has put a lot of money into app connections, and it's catching up to Salesforce's choices. The bigger Dynamics 365 platform now includes links to Microsoft Power BI & PowerApps, a software program that allows teams to turn their data and existing connections into new apps using this native interface. In regards to connectivity and adaptability, your company's present expenditure on Microsoft technology solutions may very well win the battle for you, especially if your staff already uses custom Microsoft apps to run the business. Although Salesforce connects to a number of Microsoft products, its native integration and interactions provided by Dynamics 365 get their own set of benefits. Salesforce, on the other hand, works well with other third-party applications if your team has to connect to a number of different applications and services.
Available Deployment Options
Microsoft Dynamics CRM can be installed in a variety of ways:
Personalized Web Hosting
SaaS (Software as a Service) (multi-tenant hosting)
Cloud Platform for On-Premise Hosting — You have the option of using Azure, the vendor cloud, either public or private.
Salesforce only supports one deployment method: a multi-tenant, on-demand hosting service. You could be subjecting your organization to a greater ownership cost in the long term if you go with the SaaS deployment approach. Furthermore, you lack the total control and security that comes with having your IT system in-house. For governmental and other companies with sensitive information that they can't risk transferring over the internet, this could be a show stopper.
Language Interface
Salesforce users can't alter the platform in any other manner because it employs its very own unique programming language, Apex. It implies that any changes or app connections must be done through Apex rather than. Anything goes, whether it's. NET, Java, HTML, or something else. When you're compelled to utilize a copyrighted programming language, your options are severely restricted. Many users become trapped with Salesforce as a result of this; they've spent so much time & expense on their proprietary software that changing to something more general would mean starting over.
Accessibility
One of Microsoft Dynamics CRM's main advantages is that it uses common, world wide web technologies like Java, .Net and HTML in its development. This means that firms can design their own customizations depending on their own requirements sans requiring to depend on the specialized programming language. And, if they don't have the resources in-house to manage these adjustments, there is a large network of dependable, knowledgeable partners that can help them.
The most common criticisms about Salesforce in terms of progress and adaptability are that customizations are limited and that the platform's operation might slow down corporate processes. Salesforce is based on a multi-client cloud infrastructure, which means that resources are shared among multiple enterprises. If a single outlier consumes a significant amount of resources, it might have an impact on businesses that are completely unrelated. This means in order to circumvent these limits and ensure that their own performance is not hampered by the customization of others, developers must design further workarounds and heavier modification.
Customization
One of the most important features of Microsoft Dynamics CRM is that it can be used as a development platform. Businesses can rely on Microsoft Dynamics CRM to grow and adapt with them, as it can be adjusted and expanded to suit their evolving demands. You may adjust layouts, corporate entities, fields, forms, and more without writing a single line of code; this means you can make changes quickly and also get your firm up to speed without worrying about long development timelines. While Salesforce enables you to customize and add features, Microsoft's Intranet & private hosting choices provide more freedom when it comes to 3rd source and custom software interfaces.
Explore MSSCM Sample Resumes Download & Edit, Get Noticed by Top Employers!

Features of Microsoft Dynamics 365
Essential features of Dynamics 365 are :
Connected to LinkedIn Sales Navigator
Email integration with Outlook 365
Customer service dashboard
Microsoft Dynamics 365's developers have put a lot of effort into creating a mobile version with an excellent customer experience and simplicity of use. Favorite is a time-saving feature that allows you to quickly access previously used data, dashboard, and task overviews. The provider has a tablet-specific app in contrast to a phone-specific one.
Use of applications
The huge amount of functions in Microsoft Dynamics 365 is separated into modules. In each, you'll come across a number of add-on 'apps' that you may purchase separately to enhance functionality in various areas. While you purchase such a mix-and-match range of items, the merchant gives you a discount.
Search terms that are relevant
Relevance Search synchronizes your data with the search index of the Azure cloud. The results of your keyword search are subsequently loaded into the Azure Search index, which improves your capability to reveal the most relevant search results. It's turned off by default, but once turned on, you can choose just the non-sensitive information you want to remove from your machine (Note: based on the quantity of data, synchronization could take an hour).
Integration of tools
Outlook and Office 365, Flow, and Power BI are just a few of the Microsoft applications that the platform interfaces with. Third-party integrations are relatively straightforward because Microsoft Dynamics employs a standard data model. Microsoft AppSource has a large selection, or you can utilize PowerApps or Microsoft Flow to create in-house unique solutions with minimal coding.
Resources for learning
Microsoft Learning offers a variety of options for learning the platform. Videos, eLearning, and in-person programs culminating in role-based certification are among the vendor's educational offerings. Here on Dynamics Learning Portal, you may also download earlier Microsoft Dynamics 365 teaching materials for self-study.
Activity log and connections to CRM
Mobility
Sales insights
If you have any doubts on Salesforce, then get them clarified from Industry experts on our Salesforce Tutorial !
Subscribe to our youtube channel to get new updates..!
Features of Salesforce
Essential features of Salesforce
Organizing contact information
Salesforce Sales Cloud offers robust contact management, as well as social media listening and collaboration solutions for the entire firm. With the mobile app, you could also plan for customer/client interactions while on the move.
Management of quote tracking
Configure Price Quote software is available on the site, permitting you to quickly follow up on prospects with quotations. You can view which quotes have indeed been provided to which clients, and the acceptance rate, and monitor which quotes have indeed been issued to which consumers. This will help you to fine-tune the price of your service or product, resulting in a more efficient sales pipeline.
Management of sales leads
Using a robust activity schedule, convert leads to opportunities, and route and allocate leads to the right people. Monitor your initiatives throughout channels, especially social media, to view which marketing strategy created your lead.
Accessible from a mobile device
Salesforce has outstanding mobile CRM capabilities. Keep track of prospects and communicate with customers as soon as possible, no matter where you are. Get real-time access to all of your data and pick up wherever users left off on the PC.
Management of reports
You can effectively produce, read, and exchange data using a near-infinite number of reporting options. Reports can be saved, filtered, and searched for, and report data can be analyzed with Machine learning, incorporating Einstein data insights. You could construct your reports in columnar, summarized, matrix, or combined layouts and manage types of data, reporting types, and data filtering by case type.
Pros & cons of Microsoft Dynamics 365
Pros of Microsoft Dynamics 365
Cost flexible

Microsoft Dynamics 365 offers a flexible price model that fosters early adoption and a gradual increase in your usage. You pay a one-time price for your first module/app, then receive a discount on successive applications. There's also the option of adding (or removing) more applications as your company needs to evolve.

Seamless integration

It's quite beneficial to be able to link the system to almost any other product in the Microsoft realm instantaneously. AppSource has a huge selection of app integrations (over 1,000 at last count), or you can use PowerApps to create a low-code custom solution.
(over 1,000 at last count), or you can use PowerApps to create a low-code custom solution.
Secure to use
You can effectively limit data availability throughout your business by using role-oriented, record-oriented, and field-level encryption standards. Establish restrictions for group efforts as only individuals who require data to complete their tasks have access. Data encryption is common, and managers could use Azure Key Vault to handle database encryption keys.
Business intelligence
Using smooth interfaces, advice, and interaction using Microsoft Dynamics 365 components, Business Intelligence (BI) characteristics assist you to ease AI implementation. BI aids in the unification of work procedures, the gain of views into customer interactions, and the drilling down of data to obtain actionable information. It aids in marketing, advertising, and client service, as well as finance and fraud prevention.
360-degree customer service
Integrated IT infrastructure could tackle the complete customer experience across time and media, resulting in a more holistic customer experience. Through knowledge-driven casework and dynamic coaching from information and data dashboards, Microsoft Dynamics CRM enables the workforce to provide client care and support.
Cons of Microsoft Dynamics 365
Additional cost for data storage
Cloud storage fees may not appear to be a significant factor initially, but they would quickly pile up. Every subscription includes approximately 10GB of cloud storage space, plus an additional 5GB if you achieve 20 Enterprise-level users, although these limits are easily exceeded. Whenever you do, you'll notice that there's a large monthly storage fee of $9.95 per 1GB.
Training is required.
Microsoft Dynamics 365 isn't a system you could just join up for and start using because of its wealth of functionality and the numerous mix-and-match, customizable installation options that are available. There is a large learning curve, as indicated by the number of teaching resources on Microsoft Learn. It requires a significant amount of time to become proficient with the platform, which should be prioritized.
Server code adjustments
Customers are unable to modify server code, limiting your capacity to customize your website. There are still some workarounds, though: you could change page content using Liquid and JavaScript themes, and you can save your web portal setup in Dynamics 365.
Navigation
The platform has a lot of layers of capabilities, however, the new interface makes it difficult to navigate between them. The platform's general appearance and experience are old, and it might use an update. It could be one of the key roadblocks to Microsoft Dynamics 365 disrupting Salesforce's market dominance.
High Pricing
Microsoft Dynamics 365 is more expensive to implement than Salesforce. To get started, you'll need to set aside at least $50 per month per user/per month. For some small firms or those searching on the first CRM system, this may be excessively pricey.
Pros & cons of Salesforce
Pros of Salesforce
Customize
Even without a need for a developer, the Salesforce UI can be modified to create new elements and columns, tabs, data verification criteria, and workflows. You can contact a Salesforce supplier if you need more extensive work process modification. There is always the Salesforce AppExchange, in which you can download thousands of free and premium third-party applications to expand the platform's capabilities.
Cloud-based solution
Salesforce is a real SaaS CRM solution, with the majority of its open services operating on Amazon Web Services (however Salesforce Marketing Cloud is hosted on Microsoft Azure). You can access all of your business information and procedures from any device, and you can count on 99.9% uptime to ensure smooth operation.
Compatible
Salesforce works nicely with all desktop browsers, including Safari, Chrome, Mozilla Firefox, and Internet Explorer. Salesforce will function on either a Mac or a Windows computer. You're secured on the mobile front, too, thanks to Android and iOS compatibility.
The design is simple
Salesforce offers a well-designed user interface with a clear structure that makes a big number of capabilities easily accessible and makes your data instantly understandable. This straightforward design aids adoption by allowing more people on your team to embrace the system.
Management of activities
The Activity Timeline and Recent Activity Recap tools help you keep track of crucial deals and alert you when they've stagnated. Filter and identify the most important activities, then allocate your firm's assets to closing more business.
The world's largest web-based platform
Cons of Salesforce
Customization cost
While setup modifications are free, an implementation may necessitate hiring and paying a Salesforce Admin on a regular basis, and customizing Salesforce will necessitate paying money to a developer. It's important to consider the hidden costs of developing new features that you've recognized as critical to your company's success.
Technical assistance that is difficult to obtain
Salesforce is a massive corporation, and its size seems to have had a negative impact on customer service alternatives. For one thing, it looks like support staff turnover is a problem, making it difficult to form working long relationships with the target customer care team who seem to be familiar with your organization. The CRM's help desk isn't always quick to respond.
Complex for small business
Salesforce might not have been the ideal option for small firms without a specialized marketing team due to the complexity of the deployment and administrative requirements. If you're only searching for a simple CRM, there are plenty of alternatives that are less expensive and quicker to set up.
Transformations
While customizing Salesforce to streamline your process and enhance business growth is a fantastic idea, it will require more maintenance in the future. As Salesforce releases platform changes, you'll need to maintain your custom-built tools up to date as well. Of course, this will cost time and money.
Reporting can be difficult.
Salesforce's reporting capabilities are extremely strong, and in the proper hands, they can help you efficiently share essential data and make informed business decisions. The number of procedures required to compile a report, on the other hand, can be aggravating. The reports created can also be difficult to comprehend, slowing the process down of reacting on the possibilities discovered through reporting.
Take your career to next level in Microsoft with hkr. Enroll now to get Microsoft Power Platform Training!
Pricing for Microsoft Dynamics 365
The Sales Professional plan costs $50 per user per month for new users and $20 per user per month for users who already have Dynamics 365 product(s) and is payable annually.
The Sales Enterprise plan costs $95 per user per month for new users and $20 per user per month for users who already have Dynamics 365 product(s) and is payable annually.
Microsoft Relationship Sales (which combines Sales Enterprise plus LinkedIn Sales Navigator) costs $130 a month per user, billed annually (needs a 10 user minimum).
For a first-time customer, the Customer Service Professional package is $50 per month, and if the user already has a Dynamics 365 product, the price is $20 per month (s)
The Customer Service Enterprise package costs $95 per user per month for new users and $20 per user per month for users who already have Dynamics 365 product(s) and is payable annually.
There is a 30-day free version available. Microsoft Dynamics 365 now comes with a variety of paid add-on programs that you can mix and combine to meet your specific business needs.
Take your career to next level in Microsoft Dynamics AX with HKR. Enroll now to get Microsoft Dynamics AX Training!
Pricing for Salesforce
The Essentials package, which includes all-in-one sales and support, costs $25 per user/per month and is invoiced annually.
$75 per user monthly, payable annually, for a professional package that includes complete CRM for just any size team.
A business plan with a lot of sales customization options is available. The cost of CRM for your company is $150 per month per user, invoiced annually.
The unlimited package, which includes "unlimited CRM power and support," costs $300 per user/month and is invoiced annually.
All options come with a 14-day free trial.
frequently asked Salesforce Interview questions and answers !
Conclusion
Salesforce and Microsoft Dynamics 365 both are similar in many respects, as we can see. Both software solutions provide large platforms with a variety of capabilities that can help you enhance all of your company's operations at once. On a basic level, Dynamics 365 is much more costly to set up, but this may become immaterial as you expand out, as the costs of both Salesforce and Dynamics could quickly rise to similar rates depending on the add-ons and connections you choose. Salesforce is more configurable and user-friendly in terms of the user interface, while Microsoft Dynamics 365 is definitely better to use for reporting. However, when you really need or want an on-premise deployment, you'll have to go with a Microsoft Dynamics 365 plan—Salesforce is completely cloud-based. In the end, the option to choose either/or will be based on your unique business requirements.
Related Articles