What are Job Oriented Courses?
Job-oriented courses are skill-based educational programs that equip students and professionals with the required skills and knowledge for a specific job. These courses are equipped with practical and hands-on training that prepares an individual for a specific role in the industry. It inspires the individual to become a part of a strong workforce. Job-oriented courses aim to enhance employability skills and provide students with a competitive edge in this tough job market.
Why do we need Job-Oriented Courses?
Job-oriented courses are conducted to enhance your existing skills and provide you with an edge over the competition. These courses are short-term, practical-oriented, and very effective courses that can turn you into a working professional. Further, these courses can broaden your network and provide jobs in multiple fields. It also encourages you to learn new skills and network with others. It can move you ahead in grooming within the professional space. Also, these job-oriented courses can help you launch a high-paying job with a reputed company.
Moreover, after getting skills through job-oriented courses, you will feel more confident, which will help your professional and personal growth. So, these are the primary reasons that you need job-oriented courses.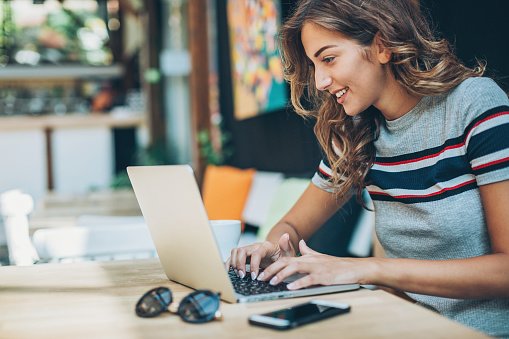 Java Certification Training
Master Your Craft
Lifetime LMS & Faculty Access
24/7 online expert support
Real-world & Project Based Learning
Top Job-Oriented Courses
There are many best job-oriented courses available in both online and offline modes. The following is a list of some top job-oriented courses that are in good demand in various industries:
Certificate in Data Science and Machine Learning
We know that the IT sector is rapidly booming in India, and plenty of opportunities are available for everyone. Also, this domain has many growth prospects for students and professionals. The increasing level of data-driven decision-making has increased the demand for skilled professionals like Data Analysts, ML Engineers, Data Scientists, etc. Learning Data Science and Machine Learning under job-oriented courses can benefit students and working professionals to gain advanced skills. Also, it will help you to land a high-paying job in the tech industry.
Candidates with bachelor's degrees in science and maths and basic programming and computing skills can start this course.
Artificial Intelligence and Deep Learning
Many institutions provide job-guarantee courses in AI and Deep Learning. These job-oriented courses provide skills in the latest technologies like AI. Multiple industries use these technologies, such as finance, healthcare, manufacturing, retail, hospitality, etc. Getting skills in AI applications, neural networks, algorithms, and other aspects of AI can help you explore multiple job offers.
Cybersecurity
With the increasing rate of digital presence of every business and individual, the concern of cyber threats is growing. The continuously evolving cyber threats have increased the industry's need for skilled cybersecurity experts. There are many job-oriented courses available in Cybersecurity with certification. These courses cover network security, ethical hacking, digital threats, and digital forensics. These short-term job-oriented cybersecurity courses can help you get lucrative job offers.
Interested in learning Cybersecurity ? Join HKR and Learn more about Cyber Security Online Training!
Web Development
Multiple businesses' growth and shifting to digital space increased the demand for web development. Every business needs an attractive and good-looking website to develop its business. Today, there is great demand for web developers with good skills. Many job-oriented web development courses offer skills like HTML, CSS, JavaScript, React, Angular, Python, etc. After learning these skills, you can get multiple job offers in this field.
Digital Marketing
Today, everyone is familiar with digital marketing, as the growth of online businesses has created more space for this. Today, traditional marketing has shifted to digital platforms. The job-oriented courses in digital marketing cover multiple areas such as SEO, SMM, SMO, content marketing, analytics and web search. There are many short-term certification courses available in the market with job-guarantee. This field also offers lucrative job offers for digital marketers with excellent skills.
Wish to make a career in the world of Digital Marketing Start with Digital Marketing training !
Cloud Computing
The increasing adoption of cloud services by multiple industries has increased the demand for cloud computing experts. Skilled experts in cloud computing platforms like AWS, Microsoft Azure, and Google Cloud. These job-oriented courses cover cloud architecture, deployment, and management. Job-oriented cloud computing courses are available for aspiring students and working professionals.
Certification in Financial management
It is also one of the top job-oriented courses among many other professional courses. The Certification in Financial Management is a job-oriented course designed for aspirants and experts willing to learn financial management. The course covers various concepts such as basic concepts of finance, financial statements, economics, accounting functions, risk analysis, financial analysis, valuation process, and more. This short-term job-oriented course can take your professional profile to the next level. Also, you can explore multiple job offers in this field.
UX/UI Design
UX and UI design is essential to creating interesting and user-friendly digital products. Many job-oriented courses in UX/UI design cover skills like principles, prototyping, wireframing, and usability testing. Learning these skills can enhance your chances of getting a suitable job soon. Also, you will be paid higher than others working in any other field.
Blockchain Technology
Blockchain is one of the emerging technologies that can disrupt multiple industries like finance, supply chain, health care, logistics, etc. Moreover, many short-term job-oriented courses in Blockchain technology with certification are available. These courses cover skills like distributed ledgers, smart contracts, cryptocurrency, NFTs, cryptography, and more. Launch a lucrative career with blockchain job-oriented courses.
Become a Blockchain Certified professional by learning this HKR Blockchain Training
Certified Financial Planner (CFP) Course
Being a certified Financial Planner is one of the top skills and a respected career worldwide. It is the best short-term job-oriented course available in the finance industry. To score high in the financial sector as an expert, you can start a CFP course. It is a certification course in financial planning that covers all the aspects of financial planning and the duties of a financial planner in the organization. This professional certification is issued by the board FPSB in India. Working professionals and students willing to enter finance can easily take this certificate course.
Robotics and Automation
You can see that automation is taking place in every sector rapidly, which eases an individual's work on a large scale. The growth in robotics and automation has grown the demand for skilled automation experts who can design, program, test, and maintain robots and automated systems. Doing job-oriented courses in this field can open up many job offers in the IT sector.
Conclusion
The above job-oriented courses are designed and developed to encourage students and working personnel to upskill and advance in their careers. I hope you got an overall idea of the various job-oriented courses. It's time to choose the right career course that can turn you into a skilled professional. Stay tuned for updates in this regard.
Related Article