What is ServiceNow?
ServiceNow is a popular and effective ticketing tool that works best for cataloging customer service requests. Employees can raise tickets for changes, problems, incidents, and any other services. Users will be able to create workflows to automate the data extraction process. They can link real-time data with activities, tasks, and processes. It delivers employee, IT, and customer workflows that matter. ServiceNow is built on top of multi-instance architecture, which maintains a separate resource stack to facilitate each user's specific needs.Not only ITSM, but ServiceNow has also diversified into security, HR service delivery, customer service, IT and business applications. ServiceNow provides all these services as a single system of record.
ServiceNow offers service management software for healthcare, financial services, government, manufacturing, telecommunications, and education industries. ServiceNow's various products can be accessed by users through the Now platform. It has features like peer benchmarking, performance forecasting, anomaly detection, predictive modeling, notifications, etc. The management team can assign or break up workloads to several users. As ServiceNow is a cloud-based and managed tool, organizations don't have to worry about the infrastructure.
Become a Servicenow Certified professional by learning this HKR Servicenow Training !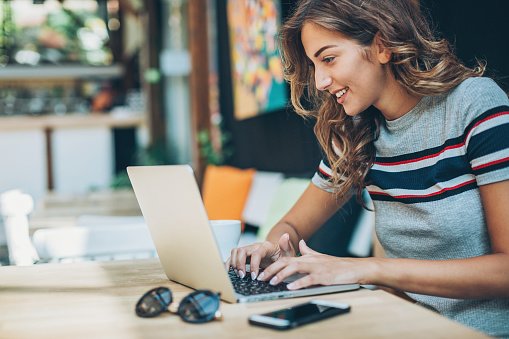 Servicenow Training
Master Your Craft
Lifetime LMS & Faculty Access
24/7 online expert support
Real-world & Project Based Learning
ServiceNow Fundamentals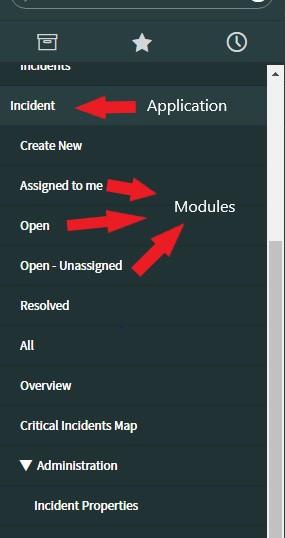 Applications and Modules
Applications and modules are the building blocks of the ServiceNow application navigator. They reside in the left side panel i.e., the application navigator. Users can search through different applications and modules through the search bar provided in the application navigator. ServiceNow provides a set of standard applications like Incident, Problem, Change, and Configuration. Applications are a collection of files and data that collectively deliver a service. We can create custom applications that suit your business needs. Each application has children called modules. These modules are dropdown options that are considered as the second tier navigation options for the applications present in the application navigator. They are links to the other pages or records in the platform.
Want to know more about Servicenow,visit here Servicenow Tutorial !
Lists and Forms
A set of records from a table are displayed in the form of a list on the Now platform. Each column in the list is equal to a field in the table. Users can perform operations like search, sort, filter, and edit data in the lists. A list contains a title bar, filters, breadcrumbs, columns of data, and a footer. These let you act on the data in the list. A list can have sublists embedded in the form. List v2 and List v3 are the versions of lists on the Now platform.
A form is a page, which displays the fields of a single record in a table. Users can view and edit the data in the form. The form contains elements like form header, fields, sections, related links, related lists, embedded lists, and response time indicator.
Get Servicenow Certified professional by learning this HKR Servicenow Training In Hyderabad !
Branding in ServiceNow
When you log in to your personal developer instance, you will see a default ServiceNow theme. Organizations are more interested in branding their name and customize the look of it as they like. An administrator can include the company logo and set the color that matches the company's color scheme. They can also set page header caption, browser tab title, banner image, etc. So, all the employees in a company can have a common theme in their personal instances. However, this branding does not change the functionality of the platform.The platform also offers two themes - La Jolla and Cobalt. The branding options can be set through the CSS and UI properties available under the System Properties of the platform.
Users, Roles, and Groups
Users are the people who can access the ServiceNow instances. An administrator has the ability to create a new user, delete a user, and impersonate a user. An administrator can perform user operations through the "Users" module under "User Administration".
Roles are associated with specific permissions. They control access to features and capabilities in applications and modules. Administrators use roles to users and user groups to specify what they can see and do.
A group is a set of users that perform a common task. For example, a group can be created to "change managers". A user will be assigned to at least one group. It is always advised to assign roles to groups rather than to users directly. To assign a role to multiple users, the administrator can assign the users to a group and then assign the role. If a user in a group moves to a different group, the role of the new group is assigned automatically to the user.
Tables
ServiceNow is built on top of a relational database. The process that interacts with tables includes Incident, Problem, and CMDB. Any action performed in ServiceNow, such as creating an incident ticket, change ticket, approving any record, etc., gets stored in a table. Applications and modules store, display, and process data in tables. A table can extend another table, creating a parent-child relationship. The ServiceNow has hundreds of tables, and all of them have relationships with each other. Custom tables can be created by administrators and application developers to store application data. They can also update the structure of any table in the "Tables" module under "System Definition".
Workflows
A workflow is used to automate a specific multi-step business process. The Now Platform provides a graphical Workflow Editor with drag-and-drop options. Visually, a workflow is represented as a flowchart. It contains a sequence of activities that has to be triggered sequentially when an event occurs. The activities can be like generating records, running scripts, notifying users of pending approvals, etc. Each activity in the workflow is labeled as a box along with the description of that activity. The transition from one activity to another is represented as lines connecting the boxes. Users will be able to manage multiple workflows in the workflow editor. They can even create custom workflow activities. Users with certain permissions can create, modify, delete, and publish workflows.
Top 30 frequently asked Servicenow Interview Questions !
Notifications
For a predefined action,users will receive notifications from ServiceNow. The platform can send notifications through email, push, SMS, and voice channels. Users will be able to enable or disable notifications. Users can set their own notification preferences, including personal subscriptions. They can select the channel(s) through which they want to receive the notification. Users can also add a schedule or a filter to a notification.
Reporting in ServiceNow
ServiceNow provides a reporting feature to visualize data for the users. It uses a single data model to generate and distribute the information. The ServiceNow Reporting engine gives up‑to‑date information instantly. ServiceNow offers more than 200 predefined reports. Users can save, share, publish, or export the reports created through the ServiceNow Reporting engine. It has report types such as charts, geo‑maps, scores, lists, and calendar‑based views. If the predefined reports don't meet your requirements, you can always create custom reports and them to your dashboards.
Flow Designer
Flow Designer is a feature of ServiceNow that lets users automate business processes in a no-code environment. Users can easily define, create, and manage automated process flows using natural language. The Flow Designer has out-of-the-box reusable flow components. It also provides descriptions of flow logic in natural language so that the non-technical users understand triggers, actions, inputs, and outputs. To automate routine processes, you can use inbound email and SLA target triggers. You can view complex structured data in a graphical interface. Users can also set role-based flow management and create flows with their own roles. So, users who usually don't have access can run these reports normally. The Flow Designer contains components such as flows, sub-flows, actions, core actions, action steps, and spokes.
Importing data into ServiceNow
You can import data from various sources into the ServiceNow platform using import sets. During an import, the data from the source will first get stored in the import set table, and it is then copied to the target table based on a transform map. The import set can pull data from sources such as CSV, XML, XLS, JDBC, Excel, HTTP/FTP, file source, etc. The process for importing data includes the following steps.
Create a data source to define what data to import.
The fields from the source appear on the data source form.
Each import set should be associated with at least one transform map to route the data to the production table.
You can transform the data according to your requirements before loading it into the production table.
Establish a relationship between the field in an import set table and a field in the target table.
You can then import the data into the production table.
Protecting the platform data
The ServiceNow infrastructure and Now Platform is built with high levels of baseline security. ServiceNow's security framework is based on ISO/IEC 27002:2013. However, customers should also secure the instances and data from their side to meet their own security policies and requirements. The customers have to take care of areas such as authentication and authorization, data encryption at rest, encryption key management, penetration testing, vulnerability management, secure configuration of instance, etc.
To protect data,
The data fields within the database can be encrypted.
The physical disks on which the instance runs can be encrypted.
The information transfer between the platform and external sources can be encrypted.
The administrator should continuously monitor activity, new developments, and verify the results.
Conclusion
ServiceNow is really fun to learn.It has a very intuitive user interface and easy to learn as it does not require any coding experience. It provides complete visibility over all your operations. It helps you eliminate redundant processes for maximum efficiency. If you do not have a ServiceNow account, you can request ServiceNow for a trial version of a personal developer instance. Play around with the platform and start building your workflows. If you are a system administrator, you can use the "ITSM guided setup" process to configure ServiceNow.
Related Articles: