ServiceNow Ticketing Tool - Table of Content
What is servicenow ticketing tool?
The ServiceNow ticketing tool is largely a cloud-based system that adheres to ITIL guidelines. It is vital to the ITSM industry. This programme provides excellent business administration services while also streamlining the process. It uses data and machine learning to automate the procedure.These days, the ServiceNow Ticketing Tool is in high demand, especially in the IT industry. This is because it allows for seamless and effective workflow management, which is generally unachievable owing to the multiple barriers that exist in the workplace on a regular basis. This application produces a logical and well-organized strategy that assists in problem-solving.
ServiceNow is a scalable and dependable cloud-based software solution with an easy-to-use user interface that makes IT and business administration more efficient. It allows for better technical performance by supplying all of the information needed to identify and address problems without relying on emails or spreadsheets.
Become a Servicenow Certified professional by learning this HKR Servicenow Training !
Why ServiceNow Ticketing Tool?
Now that you have got a brief idea about ServiceNow let me give you a briefing on why the organizations and enterprises choose ServiceNow. Let us consider an instance wherein a problem has occurred. The problem can be solved by drawing or finding out a solution which would need a specific cost based on the problem that occurred along with time, efforts to rectify the issue in the IT sector. To overcome these, ServiceNow has come up with the ServiceNow Ticketing tool. A small problem in the IT sector could lead to many different issues and disturb the daily processes involved or linked with them. ServiceNow Ticketing tool is a tool that helps in resolving the issues in an organized format.
There are some primary reasons on why to use ServiceNow. Some of them are listed below:
ServiceNow delivers its results by allowing cost reduction to the IT Management System. The costs have been decreased upto 60%, which is quite a good percentage of reduction.
ServiceNow helps in replacing and introducing new work patterns, business processes etc. with intelligence that would lead to the betterment of the organization.
ServiceNow allows all kinds of customers like the clients, stakeholders, users, etc. to make the changes or modifications required to the same platform that would help in streamlining the operations and provide better resolutions.
As a part of the organization,ServiceNow allows the employees of the organization to perform better and achieve the performance metrics and will lead to an improvement in the service levels as well.
It provides its support through many different ways like email, forms, chats, questionnaires,etc.
ServiceNow is a software as a service, the configuration, deployment, updates and maintenance.
Helps in getting the work done quickly within the given timelines and workflows.
Offers a customer-friendly service portal with your branding with real-time analysis and reporting with instance-based implementation.
Provides the ease of customization with improved operational tracking facilities.
Different Types Of Tickets ServiceNow Can Handle:
To adequately solve problems, users must first comprehend them completely, classify them accurately, and then work on them quickly. Extreme caution and rationality must be taken when recognising an issue. As a result, the ServiceNow team has defined the following five categories:They are
Incident Management:

Problem Management:

Request Management:

Change Management:

Business Applications:
Incident Management:
Accidental issues that cause unexpected interruptions in the delivery of IT services fall into this category.
Problem Management:
Tickets are used to figure out what's at the root of a problem. The fundamental cause of an issue is the primary emphasis of this classification.
Administration Management:
Request Management creates tickets for minor requests, such as inquiries or IT support.
Change Management:
This problem arises whenever there is a need to make a modification to the IT infrastructure. Under this category, users can submit tickets to seek the addition, removal, or alteration of any IT services.
At first, it's difficult to tell the difference between a problem and an occurrence. To be more specific, Incident Management is solely focused on resolving a single issue and quickly restarting normal business operations.Problem Management, on the other hand, is concerned with discovering the root cause of such situations and resolving them in order to prevent recurrence.
Check out our Servicenow Interview Question and Answers Youtube Video here
Who uses ServiceNow?
ServiceNow is known for its efficiency and helps in hierarchical development of the organization. Almost every industry is involved in the business aspects and trying to look for the enhancements in improving their business by solving complex issues and concerns that arise when they run and try to meet the business requirements. Some of the industries that ServiceNow is delivering its services are IT product companies, Manufacturing companies, Insurance companies, Financial services and accounting, Retail, Public services, banking, Oil and energy, Hotels and accommodation, Health care companies, Transportation companies, non-profit organizations, Real estate companies, etc.
The following is the list of the stakeholders who are involved and utilize the ServiceNow platform.
Administrators: ServiceNow provides the administrator user access, roles and the privileges to work on it.
Employees: Employees use ServiceNow to request their IT related business services.
IT support team: ServiceNow is used by the IT support team to solve the issues raised via tickets, service requests or incidents.
Implementers: The implementers make use of ServiceNow for the deployment of the process applications and features that help in fulfilling the business needs and requirements.
Developers: The developers make use of ServiceNow to add or create new functionality or features with the scripts to extend the standard configurations.
Get Servicenow Certified professional by learning this HKR Servicenow Training In Hyderabad !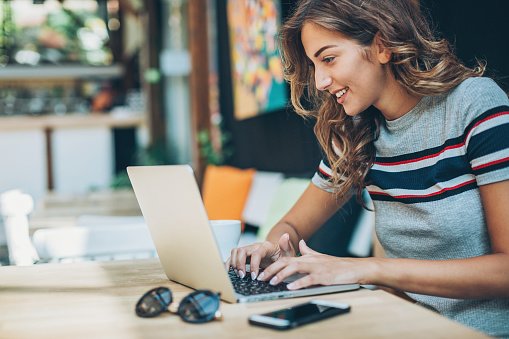 Servicenow Training
Master Your Craft
Lifetime LMS & Faculty Access
24/7 online expert support
Real-world & Project Based Learning
Benefits of ServiceNow Ticketing Tool:
By boosting transparency, adaptability, efficiency, profitability, and customer pleasure, ServiceNow helps businesses achieve total digital transformation. The primary advantages of ServiceNow are listed below.
Omnichannel Support:
Rather than forcing employees to connect through one or two channels, or even allowing them to communicate through a number of channels, ServiceNow provides a true, seamless omnichannel solution. All interactions occur within a uniform, common platform, regardless of how an employee seeks assistance.
All relevant data is stored and available within the system, allowing for uninterrupted talks across all communication channels and even multiple contacts.
Satisfies Demands:
Consumers and workers today expect more transparency than they have in the past. As long as they are connected to the internet, employees and consumers can access their support tickets at any time.
ServiceNow is a centralized platform that allows you to track progress and ensure compliance. An integrated model can replace previously disconnected communication techniques such as emails and worksheets.
This unified platform includes operational capabilities for connecting and routing requests, as well as communication components such as alerts and progress tracking that alert the necessary parties. By maintaining a continuous, public status record, ServiceNow operates as a consolidated collection of apps, substituting wasteful, manual activities.
Increased Efficiency of Digital Solutions:
Employees can get vital IT help whenever and however they need it with ServiceNow, which is totally cloud-based and accessible at any time, from any location, and on any permitted device. Self-service options such as virtual assistants, chatbots, and AI-powered communication portals enable employees to seek solutions at the push of a button, while IT agents can immediately collaborate on problems.
Increased Contentment:
Employees may get back to work faster with better, more precise resolutions that require less effort and have fewer constraints. Furthermore, with ServiceNow, correctly matched business goals help to improve overall job performance across the organization. This leads to a higher quality of work-life balance, as well as a more focused and satisfied staff.
Ascertains Progress:
Staff and customers may see how their development and productivity are progressing. Organizational behavior can be demonstrated by a specific point of view, data collecting, and analysis. A consolidated window allows all parties to keep track of their coworkers' activities and the context in which they fit inside the firm.
Every technique and feature may now be assessed and viewed in context. Because the status of proposals is easily observable, it enhances accountability. Previous barriers are broken down, allowing businesses to prosper through effective teamwork and a better understanding of processes, allowing employees to address issues before they become a problem.
Resolves Issues:
ServiceNow helps businesses to collect, analyze, and visualize data in order to generate insights and solve problems. Organizational analytics and reporting capabilities aid in the discovery of patterns and the identification of bottlenecks.
These capabilities give you insight into performance metrics including problem identification and contractual agreements. It can track behaviors in connection to goals, provide reports, and assess success.
How does ServiceNow Ticketing Tool work?
We have discussed ServiceNow and its usage along with the industries. But, we have not gone through on how exactly ServiceNow Ticketing Tool works. Let us have a quick review on the working of the ServiceNow Ticketing Tool.
The working of the ServiceNow Ticketing Tool is represented in different phases. The process is purely organized delivering the best user experience along with quick responses and resolutions. We will go through each phase with an example as this would give you a better understanding and analysis of the tool as well. Let us consider an example of a damaged phone piece.
Want to know more about Servicenow,visit here Servicenow Tutorial !
Reporting phase:
Reporting phase is the first phase in the lifecycle of the ServiceNow Ticketing Tool. In this phase, the issue has to be reported in the system for further analysis and processing. In the example discussed, the phone issue has to be reported in the system. In order to report this issue, there are four different ways in which the reporting can be done.Let's discuss the various forms of reporting as well.
By creating an incident directly in ServiceNow
By communicating the issue with the company's official id via email.
By contacting the service desk team via phone call or directly.
By creating a new incident by reaching out to the service portal or the service catalog.
By regular automated analysis of the phone system logs.
2. Managing Phase:
The second phase in the lifecycle of the ServiceNow Ticketing tool is Managing Phase. The managing phase helps us in understanding the analysis behind the issue and the ways to rectify the problem. This phase also includes three different steps which are listed below:
Assessment: In this step, the admins will review the reported issue and analyze the urgency of resolving the issue. They will examine the impact of the problem, and then the system will automatically assign a priority level.
Assignment: After analysis, the reported incident will be handled by the technical specialists who are highly skilled and developed. It is their headache to work and get the issue resolved.
Handling: The team will review and perform the necessary operations or task to resolve so that the standard workflow would be back again.
ServiceNow also provides the facility to track the status of the incident and the activities that are taking place to bring out a resolution for the issue. If the problem has already been resolved and if there is no further assistance required, then the incident can be cancelled as well.
3. Resolving phase:
The last phase in the lifecycle of the ServiceNow Ticketing tool is the Resolving phase. This phase refers to the resolution of the concern raised. If the issue is resolved, then the incident can be marked as resolved and the case can be closed. However, the tech team cannot assure that it is resolved unless they receive a confirmation either via filling a form etc. For handling and closing the incident or the ticket, all the information like who resolved it, when it was resolved, what was the resolution given, type of resolution also matters and needs to be entered in the system.
If the issue is permanently fixed, then you will be informed to shut down, or you need to respond to the team so that they will do it. If the team does not receive any response from you, the team will wait for a particular time period and close the case accordingly. Just in case, if the issue is not resolved, then the incident or the ticket gets breached, sending up reminders for escalation procedures. There would be a criterion followed by the users and technical people handling the tickets following the SLA (Service Level Agreements). This entire process is supported by the individuals to deliver a high-quality service to its customers.
Products offered by ServiceNow
ServiceNow, the best IT management platform, has many products offered with its esteemed features and applications. It is worthy of knowing about the different products offered, and it is also essential to be aware of them as it will help your understanding turn better in all the various applications. Few of the products are listed below:
1.Custom Service Management: The Customs Service Management Tool is a tool offered by ServiceNow, developed and designed to establish connections with the customer's service and the other departments to identify and bring a resolution to the issues. It is intended for improving customer satisfaction at a little cost. This tool indeed helps in improving efficiency and productivity as well.
2. IT Service Automation Applications: The product called IT Service Automation Application is designed and developed to offer visibility to the end-to-end business services by understanding and maintaining the relationship with the IT resources. It helps in improving availability by understanding and knowing the service health. It also helps in reducing the loss time for an event by finding the interruptions or disruptions in the system.
3. HR Management: HR Management is another product offered by ServiceNow to improve and enhance the employee satisfaction of the employees present in an organization. It is a single standpoint for the HRs in the organization to provide efficient and personalized HR services by following the company norms and objectives. This tool also helps in providing the services, improving the employee transactions and optimizing the service delivery along with an improvement in HR Productivity.
4.Business Management Applications: The Business Management Application Tools is offered by ServiceNow to provide strategic planning and executions on a timely basis. This tool helps in enhancing the business by focusing on the aspects and areas that require attention and accelerate the time accordingly.
5. Enterprise Security Response Engine: The Enterprise Security Response engine is one of the most excellent tools offered by the ServiceNow, which helps in connecting with the existing security tools. It is designed and implemented to provide a quick response to the incidents and issues raised accordingly based on the impact to the business. The Enterprise Security Response Engine helps in enhancing the speed, efficiency of your security response and helps in reducing the time spent on the necessary tasks and operations performed.
Top 50 frequently asked servicenow interview questions !
Major Issues in ServiceNow Ticketing:
In order to share ideas and collaborate efficiently, an implementation process requires linking two separate systems. It is, however, not a quick procedure, and there is no one-size-fits-all approach to ensuring its success. We've compiled a list of common ServiceNow integration issues and how to avoid them based on our experiences:
Terminology for Data Classification and Labeling:
Understanding the differences in classification and labeling terminology is one of the most common issues when integrating ServiceNow with an existing framework. A similar function in your previous system can have a different name than it does on the ServiceNow site.These disparities must be identified and efficiently connected by your deployment team.
Inadequate Allocation of Resources
Small and mid firms are more likely to experience this. The executive team in charge of implementing the single case typically comprised only one, two, or three people. The system integration, testing, and development are all handled by this small team.
These duties aren't always their only responsibilities, and they should balance them with their primary responsibilities. This puts everyone in a lose-lose situation because they can't focus totally on upgrading the ServiceNow instance while simultaneously being unable to be effective in their core job.To make the most of your resources, create an updated team, either locally or through a Managed Service Provider (MSP), assign tasks, and delegate
Resources are indeed scarce, as just a follow-up to the previous remark. Even if you can devote a decent number of them without risking your key objectives, you should determine whether or not those assets have the appropriate knowledge.
You may need to spend time training them if they don't. While this may take a little longer, it will ensure a more flawless installation.
Difficulty in Recruiting Personnel
Suppose your company's finances aren't an issue. This does not guarantee that you will be able to hire the best ServiceNow employees. On a daily basis, ServiceNow is rising in popularity. Many talented ServiceNow professionals recognise their value and will not remain idle, which means your human resources department may have to work extra hard to fill open roles.
Conversely, you could choose a MAP that, as a result of the numerous assignments they oversee at any given time, has accessibility to the world's most significant talent.
Conclusion
ServiceNow is the platform that helps in developing the modern work environment, which is mostly required these days due to the advancement in technology and organizations. I hope you have understood and gained some knowledge of ServiceNow. For the individuals who are trying to learn and seek more knowledge about the tools and advancements,training and certification would be the best way to get in-depth into the topic.We have showcased the essential information and the issues with a brief explanation of everything. As we all know,there is alot behind science and technology, learning new technologies will be a plus. Learn more,dive more and live better.
Most Frequently Asked Questions on Servicenow Ticketing Tool:
1.What is the ServiceNow tool and how IT works?
The ServiceNow ticketing system helps mid-size and big organizations enhance business workflows and increase efficiency by providing reporting, managing, and resolving internal issues. ServiceNow is the most popular ITSM software, but it's also gaining traction in other fields.
The operation of the ServiceNow Ticketing Tool is broken into steps. They are the reporting, managing and resolving phase. The approach has been rigorously crafted to provide the best possible client experience as well as timely responses and solutions.
2. What is the ServiceNow tool used for?
ServiceNow is a cloud-based IT Service Management (ITSM) software platform that aids in the automation of IT Business Management. It is aimed to provide service-orientation for tasks, activities, and processes using ITIL rules. It makes use of machine learning to help businesses become more efficient and scalable by leveraging data and workflows.It gives the technician all the information he or she needs to identify and repair problems without relying on spreadsheets or emails.
3.
What are the types of tickets in ServiceNow?
IT departments can work more efficiently by separating tickets. ServiceNow offers the following categories of tickets because IT workers need to know what they're dealing with in order to resolve issues:
Incident management

Problem management

Request Management

Change management
4.What is a ticketing tool?
A customer service ticketing system is a management tool for processing and cataloging customer support requests. Tickets, usually referred to as instances or issues, must be appropriately stored alongside pertinent user data. Customer support personnel, supervisors, and administrators should be able to use the ticketing system easily.
5..Why are ticketing tools used?
IT assistance may be more organized, focused, efficient, and effective with the usage of a ticketing system.This has a direct impact on costs and revenues, client retention, and the public perception of the brand.Ticketing system helps in
Improving brand name and customer retention.

Save money and time

Helps in good support as well.
6.How do I create a ticket in ServiceNow?
In order to create a ticket in servicenow, it can be done in two ways: one is automatically created and the oehr is manual creation of the ticket.
Create a rule in ServiceNow that describes the event or incident condition on which the ticket should be created to automatically create a ticket. You may also specify the ticket template to use with the ServiceNow connector in this rule.
7.How do I find a ticket in ServiceNow?
To check the progress of a ServiceNow service request or incident, follow these steps:
Click the Track My Service Tickets button on the ITS Customer Support Center website.

Use your USC NetID login and password to access ServiceNow.

Choose an incident from My Open Incidents or a request from My Open Requests to view your current items on the service portal page, or My Closed Incidents or a request from My Closed Requests to view your past items on the service portal page.

Double-click the Category to open an incident or the Number to open a request once you've selected an item to view.

You can add updates and comments to the ticket that will be sent to ITS in the Additional Comments area. See the Add a Watcher to a ServiceNow Ticket page to add your local IT support to your ticket so they can help track your request or issue.

To submit these comments, click Update.
8.How do I create a ticket in ServiceNow?
In order to create a ticket in servicenow, it can be done in two ways: one is automatically created and the oehr is manual creation of the ticket.
Create a rule in ServiceNow that describes the event or incident condition on which the ticket should be created to automatically create a ticket. You may also specify the ticket template to use with the ServiceNow connector in this rule.
Related Articles:
1. Servicenow Developer Instance