CyberArk Components - Table of Content
What is cyberark?
CyberArk is primarily a data protection tool for maintaining privileged accounts via password management. It safeguards privileged accounts in companies by automatically maintaining passwords. Using the CyberArk tool, you can hold and handle data by alternating the passwords of all precious assets, enabling you to properly protect against malicious software and hacking threats.
Become a CyberArk Certified professional by learning this HKR CyberArk Training!
Why cyberark?
It safeguards privileged accounts in companies by automatically maintaining passwords.
Using the CyberArk tool, you can collect and handle data by alternating the credentials of all profitable segments, allowing you to properly protect against malicious software and data theft threats.
Also there is a great demand for the cyberark professionals in the present market.
Now let's explore the components of the cyberark in a more detailed manner.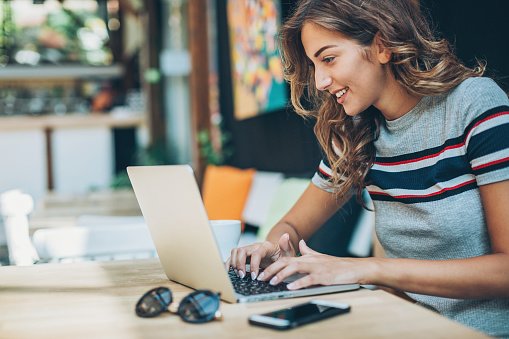 Cyberark Training
Master Your Craft
Lifetime LMS & Faculty Access
24/7 online expert support
Real-world & Project Based Learning
Cyberark components
The following are the components of cyberark. They are:
Digital vault
Password Vault Web Access
Central Policy Manager
Privileged Session Manager
Privileged Session Manager for SSH
Privileged Session Manager for Web
On-Demand Privileges Manager
AD Bridge for NIX
Privileged Threat Analytics
SSH Key Manager
Vault - Conjur Synchronizer
Event Notification Engine
Component Version
Want to know more about CyberArk ,visit here CyberArk Tutorial.
Digital vault:
The Digital Vault is perhaps the most secure location on the network for storing sensitive data. It is easily usable because it is pre-configured.
Password vault web access:
This is a web-based interface for managing privileged passwords. You can use this component as part of password management to generate new privileged passwords. The interface includes a dashboard that allows you to monitor the activity in the security solution. It also graphically displays the managed passwords.
Central Policy Manager:
This component randomly assigns existing passwords and needs to replace them with new passwords. It also performs password verification and reconciliation on remote machines.
Privileged Session Manager:
The Privileged Session Manager component provides centralized access to privileged accounts. It also allows a control point to launch privileged sessions.
Web Privileged Session Manager:
This component allows businesses to take a unified approach to securing access to multiple applications, services, and cloud platforms.
Privileged Threat Analytics:
The Privileged Threat Analytics component of the CyberArk Privileged Access Security (PAS) platform continuously monitors how privileged accounts are used. In addition, it monitors accounts that are not managed by CyberArk to see if there is any indication of a threat.
Password Upload Utility:
It speeds up and automates vault implementation by uploading multiple passwords to the Privileged Access Security solution.
SDK interfaces:
Application Password SDK, Application Password Provider, and Application Server Credential Provider are the SDK interfaces. The Application Password SDK, for example, eliminates the need to store passwords in applications and allows them to be stored centrally in the Privileged Access Security solution.
The Application Password Provider, on the other hand, is a local server that obtains passwords from the vault and provides immediate access to them. The Application Server Credential Provider interface manages application server credentials stored in XML files automatically and securely.
Benefits of cyberark
The following are the benefits drawn by the cyberark. They are:
Ease of tracking credentials: With CyberArk Privileged Account Security Solution, you won't have to manually keep track of passwords. Instead, you should only keep track of CyberArk credentials. That would be sufficient. CyberArk will take care of the rest.
Time savings have increased: Because CyberArk has automated strong password abilities, there will be less time spent.
Lack of inefficiency in updating policies: Because CyberArk allows administrators to centrally manage and update privilege policies for users, there will be no redundancy in updating policies.
Password changes are propagated across applications: CyberArk manages database passwords efficiently and guarantees that password changes are propagated across all reliant software and systems. As a result, the risk of broken processes is eliminated. It also eliminates the risk of revenue loss with each password change.
Other advantages of CyberArk include organising and protecting all privileged accounts and SSH keys, regulating access to privileged accounts, implementing and tracking privileged sessions, handling application and service credentials, facilitating compliance with audit and regulatory requirements, and seamless integration with enterprise systems, among other things.
Conclusion
In this blog post we had covered all the key components of cyberark in detail. However, to be an expert professional in dealing with data threats or any data related security, cyberark acts as an most prominent tool for the organization.Had any doubts please drop your comments below.
Related Articles:
2. Cyberark PAM