What is Workday?
Workday provides you with highly scalable, flexible, and reliable software suits for handling critical business needs. A workday software suite simplifies the business process complexities and allows you to have a well organised and optimised operating environment. Workday follows a diverse approach to give sophisticated solutions for handling human resources, time tracking, finance management, and appraisal processes.
Most of the organisation suffer to gain the expected results due to a lack of operation management. Un-defined processes, the cluttered approach of managing processes makes it difficult. Workday simplifies the challenges by giving you access to the most promising enterprise suits of application. Workday manages big clientele due to its extraordinary services through many applications that help in keeping up the balance of work.
Most critical operations related to finance, employee time tracking, benefits calculations based on employee efforts calculations become flexible and easy with the help of workday software suits. This is one of the reasons why Workday certified professionals are in demand due to the high scale of usability of this product.
Become a Workday Certified professional by learning this HKR Workday Training !
Things you should know before applying workday certification
Workday offers certification programs only to that employee who is associated with workday or employed by any of the workday clients. All the partner companies with workday have the privilege to get their employees trained under this certification program.
Workday or the partner company will be liable for the certification fees.
Workday certification holds only 1-year validity if you leave the partner organisation.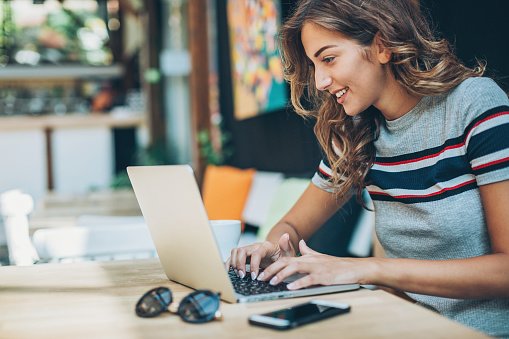 Workday Training
Master Your Craft
Lifetime LMS & Faculty Access
24/7 online expert support
Real-world & Project Based Learning
It gives you the flexibility to complete the training and certification program in several attempts if for any reason you did not complete the training at one shot.
After one month of association with workday or Partner Company, you need to complete this training.
After every update, the training is mandatory to complete for the employees.
For retention of certification, you need to complete online update training.
Workday updates the application 2 to 3 times in a year, with every update the training is compulsory.
All the new consultants in workday take core HCM training at the beginning. It is called a workday boot camp course.
Once Core HCM has completed the resources, they get the ability to apply for compensation, payroll, and other complex applications.
Workday HCM training can be taken from any of the institutions for having strong concepts.
Human Capital Management (HCM) combines both the important entities human resources and talent management in one package.
What is the industry demand for workday certified professionals?
Workday offers high-end enterprise solutions through various application suits. Similar to complete ERP Workday provides the ability to handle complex business needs with ease. This is the reason workday professionals are high in demand. Workday professionals not only gain the ability to manage complex staffing and finance management systems but also makes the team proactive by majoring spend time, performance tracking, payroll management, and many other exciting products.
Workday professionals handle end to end operations using HCM solutions. It is a way of giving the organisations bigger benefits over the use of a flexible applications platform. Analytics and reporting become easier for high-level employees.
Workday server to a larger scale of clientele making them service partners, product partners, software partners. Application platforms such as Netflix, HP, Patagonia, and many more organisations have collaborated with workday for their technological need. Workday certified professionals get high paid jobs due to its larger demand in the industry. It can be a good option for those who are looking for the right source of training and certification to gain limelight in the current industry.
How to prepare for the workday certification
Workday is one of the most prominent cloud-based software vendors that deals in HCM and Finance domain over a diverse platform. If you are looking to make an impactful presence in the HR and finance market having workday certification and gear up your career growth.
Workday does offer complex process architecture for application design. Its applications are cloud based and easy to understand. Anyone having a technology background can grab the concepts very easily.
To gain a workday certification you require to be an employee by any of their partner companies. Once you get hired the company itself enrolls you for workday certification and bears the cost of it. Workday is getting used by top-notch multinational companies. If you are having a simple idea of navigating the workday knowledge centers the training and certification won't be difficult for you.
IT professionals, Managers and employees, Hr's, Project heads, Security managers, System administrators, and many more job roles can be handled by the expert workday professional.
Want to know more about Workday, visit here Workday Tutorial !
Understanding Workday HCM suits various modules
HCM: HR, employee experience, service delivery, planning, analytics, Credentials, and many other complex operations can be handled with ease using HCM suits.
Talent Management: Talent management is also one of the challenging tasks to continuously support the talent pool in the organisation. The organisation's overall productivity depends on the highly talented employee. Talent acquisition, learning, and performance optimization can be handled using this advanced level cloud-based talent management suite offered by workday.

Payroll Management: Employee payroll management requires a lot of calculation and data availability for their working days, holidays, and work hours. Based on the salary slab defined for employees the payroll gets calculated. Organisations can use this payroll management suit to simplify the brainstorming activities in handling the entire process. This offers payroll, time & attendance, and leave management ability to the teams.

Spend Time Tracking: calculating and keeping track of employees spend time, breaks, and extended hours while calculating and estimating efforts for any task plays a major role. Spend time tracking suite allows you to handle complex activities with ease.

Finance Management: Accounting, Payable, receivable, Asset and Cash Management, Auditing, Analytics reporting, and many more other complex activities can be simplified, streamlined, and well managed using the workday finance management module.

Analytics and Reporting: analytics and reporting are taking the business at different heights of success. Analytics gives you the ability to make an impactful decision that changes the whole game of doing business. financial, workforce, operational, benchmarking, data analytics changes the way of predicting the results and doing the business forecast.

Enterprise Planning: Enterprise planning decides the business outcomes and productivity of the workforce. This application suite helps and simplifies challenging enterprise resource planning, financial planning, sales analytics, and many more.
Workday is not limited to this extent, it offers many more other functional capabilities through various applications to handle the day to day business requirements. Workday has made the application available over the cloud, so you don't ever need to worry about the physical setup of hardware resources and the cost of managing them.
Related Article: Workday HCM Modules
What are the prerequisites for the workday certification?
Workday is not for everyone who is looking to build a career in the field of the technology-driven business market. Workday professionals are in demand by the high-end multinational companies but you need to understand the pros and cons before choosing your path of learning.
Workday doesn't demand a high-level understanding of technology, all the applications are process-driven. Understanding the application features and working principles will be easy for you if your observation to understand the business process is clear and defined.
The only restriction with workday is that you need to be part of any workday partner organisation to grab this certification. It is not available for regular professionals but only allowed for either workday employees or anybody who is hired by the partner organisation.
You don't need to bear the cost of learning as your current organisation will handle the enrollment and cost of this certification.
Having a thorough understanding of activities involved in HCM management, finance handling inside the organisation with a little touch with technology can change the whole game for you. Navigating through the workday knowledge center will give you all the required information as per your need.
Top 30 frequently asked Workday Interview Questions !
Conclusion
Here we have tried to enlighten the path to grab workday certification and become a workday certified professional. It's one of the most popular cloud-based HCM and finance management software vendors that offer the product based certification program for only associated employees of workday partners. If you are looking for an opportunity to grab the certification do refer to the workday official website to get deep insights into the requirements. Workday will not only help you to gear up your career but it will also help you to have a diverse understanding of domain while handling the internal operations. It also gives the business a great level of adaptability and creates opportunities for those who inspire through this challenging business world. Keeping up the completion in the job market is not easy but workday certification adds great value to your overall skill sets. The certification stays valid until 1 year even if you leave your current organisation and join somewhere else. The regular upgrade is very important through online learning for workday professionals.
Related blogs: