What is Ab Initio?
The Ab Initio program is a general-purpose data processing framework for mission-critical applications such as data storage, stream processing, click streaming analytics, data migration, the transformation of data, and analytics in organizations. It enables the implementation of various data sources and programs, as well as enterprise-wide metadata management. Ab Initio helps leading companies in telecoms, finance, medical coverage, healthcare, e-commerce, retail, transportation, and other industries solve their most difficult data processing problems, whether it's incorporating multiple systems, trying to manage big data, or continuing to support trade-critical movements. Ab Initio solutions are built and deployed extremely quickly, and they offer the finest performance, scalability, and security.
To gain in-depth knowledge with practical experience, then explore Ab Initio Online Training !

What is Informatica?
Informatica is indeed a software engineering business that specializes in data integration. ETL, information masking, quality of data, data replication, data virtualization, data management, and other services are available. The most extensively used tool is the Informatica PowerCenter ETL/Data Integration tool, and when we say Informatica, we mean the Informatica PowerCenter tool for ETL. Informatica began with on-premises facilities but has since expanded to include a cloud platform.
To gain in-depth knowledge with practical experience, then explore Informatica Training In Hyderabad !

Differences between Informatica and Ab Initio ?
Ab Initio, like Informatica, is amongst the most widely used ETL tools in the market. Most people are unfamiliar with the terms Ab Initio and Informatica. However, when it comes to software and data management, these are two of the most crucial instruments. They are excellent ETL (extract, transform, and load) tools that are being employed by numerous enterprises throughout the world.
First and foremost, these tools are unique to the businesses they serve. The data integration and administration demands of medium to large businesses are believed to be met by Informatica. It has a more comprehensive data integration capability that encompasses several related functions including profiling and data quality. In addition, it is much more popular than the Ab Initio. The latter caters to a large number of Fortune 1000 organizations. It's more of a niche ETL that can handle relatively small amounts of data. These two businesses have opposing marketing strategies. Because Informatica is so widely used, it relies heavily on paperwork as well as online media releases, online forums, and network engineers. Surprisingly, Ab Initio appears to have little information or news about its goods, preferring to promote directly to clients rather than using the Internet.
Most people are unfamiliar with the terms Ab Initio and Informatica. These are, nonetheless, some of the most crucial instruments when discussing. The differences between Informatica and Ab Initio are listed below.
Parallelism : Informatica Power Center offers parallelism, but not all sorts of parallelism; on the other hand, Ab Initio has 3 kinds of parallelisms: ComponentData, Parallelism Pipe, and Line parallelism.
Integration : Informatica is an engine-based ETL device; its strength lies in its transformation engine, and the code it produces after the expansion is invisible and unmodifiable, whilst AbInitio is a code-based ETL tool; it creates ksh or bat code, that can be altered to accomplish any objectives that cannot be met by the ETL tool alone.
Data Replication & Synchronization : Informatica includes CDC (Change Data Capture) capabilities that allow it to retrieve just altered data, whereas AbInitio must rely on the database to have CDC capabilities. In AbInitio, you could retrieve data with different delimiters in a single record, but Informatica forces you to use a single standard separator for all fields. Unlike Informatica Scheduler, which is quite powerful, AbInitio tasks are scheduled via script or manually.
Transformations : By the graphical interface inside its Business Rules Environment, Ab Initio can conduct a wide range of preload changes. Users can write any customized algorithms in JavaScript or Ab Initio Script on the platform, which includes a variety of transformations. For the majority of its history, Informatica has become an on-premises software, but much of the solution is centered on preload modifications, which is a critical function when delivering information to an on-premises data warehouse. Informatica comes with a transformation library and the ability to create custom changes using a unique transformation language.
Sources of data and targets are connected using connectors :Each of these programs can handle a wide range of data sources and targets. The number of data sources supported by Ab Initio is not publicly disclosed, however, they encompass databases, message queuing facilities, and SaaS systems. On-premises data warehouses are among the destinations, but there are no data lakes. Informatica offers Cloud Connectors for over 100 different applications and databases. Amazon Redshift seems to be the only cloud data warehousing destination it supports. Greenplum, Pivotal's on-premises product, is also supported. Microsoft Azure SQL Data Lake has been the only big data destination it supports. Informatica Connector Toolkit allows developers to construct new connectors.
Cost : There is no information on the price in Ab initio. Informatica provides a variety of products, which each may include a number of optional features. Integration Cloud's standard edition costs $2,000 per month. The cost of add-on tiers isn't revealed. Many of Informatica's products come with a 30-day free trial.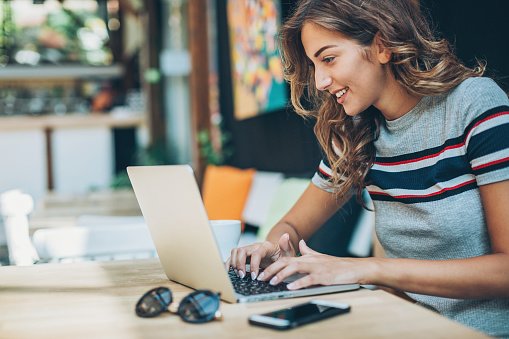 Ab Initio Training
Master Your Craft
Lifetime LMS & Faculty Access
24/7 online expert support
Real-world & Project Based Learning
Features of Ab Initio
Co>Operating System, Graphical Development Environment, The Component Library, Data Profiler, Enterprise Meta>Environment, and Conduct>It is the six data processing tools that make up the Ab Initio Business Intelligence platform. It's a robust GUI-based parallel processing application for managing and analyzing ETL data.
Co>Operating System : All Ab Initio applications are built on top of the Ab Initio Co>Operating System. It serves as a broad engine for integrating various types of data transmission and processing with all of the platform's components. OS/390, zOS on Mainframe, Linux, Unix, and Windows are all supported. It allows for distributed and parallel processing, platform-agnostic data transmission, checkpoint, and process control.
Component Library : The Ab Initio Component Library is a customizable software module for database loading and unloading, sorting, and data transformation. It's a versatile and adaptable tool that adjusts to the forms of records entered in real-time. It enables the construction and introduction of innovative components derived from any program, as well as the blending and reusing of legacy code and storage engines from outside sources.
Graphical Development Environment (GDE) :The Graphical Development Environment (GDE) provides a user-friendly graphic user interface for modifying and running programs. Elements from the library can be simply dragged and dropped onto a canvas, configured, and connected into flowcharts.
Enterprise Meta>Environment (EME) :Ab Initio Enterprise Meta>Environment is a data repository that permits users to manage changes in graphs you've created and the metadata you used to make them. It also includes features like dependency analysis, data management, statistical methods, and versioning.
Data Profiler :The Data Profiler is indeed an analytical technique that allows you to define data ranges, scopes, distributions, variances, and quality.
Conduct>It : It's a tool for developing high-volume computing systems called Ab Initio Conduct. It allows you to combine graphs from the Graphical Development Environment using custom programs and tools from other parties.
frequently asked Ab Initio Interview Questions
Features of Informatica
It enables secure data sharing between businesses and comprehensive end-to-end visibility.
It pulls information from a variety of databases and data formats, including structured, unstructured, and semi-structured data. Information converts it into the needed format and puts in the target databases in order to meet the customer's needs.
Parallel processing is a property of it, which is described as the method of estimating the implementation of numerous processes at the same time.
It allows data reusability, re-running, and data recovery.
It provides correct deliverables as well as deployment automation.
It ensures that the data stored is kept safe.
It offers data recovery and customizable access rights in the event of a data disaster.
It has a centralized cloud server that offers excellent security, as well as easy access and data tracking.
Mostly in terms of visual data presentations, it offers excellent visibility.
It allows for simple data management and monitoring.
Want to know more about AB Initio Tutorial
Conclusion
Informatica's data integration offerings include services for data management, quality of data, data cataloging, and API management. Both Ab Initio and Informatica represent distinct technologies whose suitability is determined by the company's needs, the type of data integration required, the volume of data to be handled, and the network of support available, among other factors.
Related Article :