What is CSM - Table of Content
What is a Certified Scrum Master?
Certified Scrum Master(CSM) is a type of certification offered by Scrum Alliance to professionals who want to understand Scrum methodologies, practices, and tools. The certification also covers some topics like Scrum values, i.e., teamwork, accountability, collaboration, scheduling, and iterative processes.
Most of the CSM certification professionals work as team leaders or Scrum masters. They implement the Scrum framework while working closely with the rest of the team. One gets many benefits when he has CSM, including career benefits, an increase in salary, etc.
Become a CSM Certified professional by learning this HKR CSM Training !
Why Certified Scrum Master?
A certified Scrum Master has all the skills to implement the Scrum framework's scrum principles, values, and processes. They work with organisations, product managers, and product owners.
What Is the Use of Scrum Master Certification?
Scrum Master Certification shows that one has enough skills and they can implement the Scrum framework at any organisation. It also helps you get new job opportunities or earn a promotion at your place of work which will eventually lead to more salary.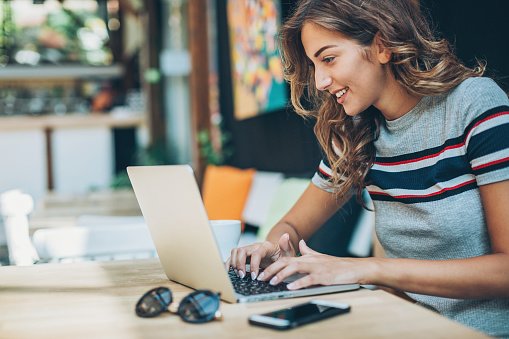 CSM Training
Master Your Craft
Lifetime LMS & Faculty Access
24/7 online expert support
Real-world & Project Based Learning
How to get Certified as a CSM
There are several steps one must follow to get certified as CSM. The steps include the following:
Scrum fundamentals
One has to learn some Scrum fundamentals, including the theory and principles. There are several free resources that one can use to learn scrum roles and responsibilities, scrum theory, scrum artifacts, and events. Scrum.org also has a guide that beginners can use for learning the prerequisites.
Most professionals can take this certification. They include software architects, product owners, developers, testers, and coders. They are not compulsory as there are no eligibility requirements. Some people prefer to have at least a bachelor's degree, but it's not a must requirement.
Choose your CSM training partner
There are several training providers whom you can choose from. You choose your training provider according to the value, price, renewal, and requirements. The certification provider is Scrum Alliance. The Scrum Alliance has Certified Scrum Trainers who help in the training of CSM. Most trainers have to pass several tests before gaining that status to ensure they have enough skills.
You apply for the course and take the two-day training course depending on your trainer. Take the CSM exam online and pass. The exam has 35 multiple choice questions, and you need to get 24 correct questions. Most people take two hours to complete the questions. It provides options where you can skip the questions and attempt them later.
If you fail the exam, it takes another 60 days for you to attempt the exam again. But they provide one free attempt to try doing the exam again. If you fail, you have to pay $25 as a fee.
After the exam, submit the agreement, complete your profile, and get the certificate.
Benefits of CSM
CSM encourages agile methodologies, and having the skills can separate you from the rest. Most companies, when hiring Scrum masters, prefer those with CSM certifications. Here are the benefits of one having a Scrum certification:
It improves the agile mindset
Most scrum masters work with agile methodologies making it compulsory for scrum masters to know them. Most of the methodologies have new trends that one must be conversant with.CSM certification ensures that the masters change their learning mindset and learn more agile skills and practices that meet the values and principles. It also shows them how to use agile practices and improve teams' productivity by solving conflicts and building successful applications. It also helps users master artifacts like product backlog, burndown charts, burnup charts, and sprint backlog that helps in planning.
It promotes career advancement
When one takes a certification from a globally recognized organisation, he gets many opportunities and more promotions or new roles in their career.CSM focuses on how one can become a better scrum master by changing their mindset and relevant skills.
It gives you a competitive edge over the others. The people who take the certification also become better company members, helping them solve all agile issues.
Expand your network and become a Scrum expert
When you finish doing certifications with organisations like Scrum Alliance, you join their platform and become a member. It gives you the chance to meet your fellow colleagues who you can talk to. It can help you land new jobs through their referrals or stay updated on Scrum's new insights and how to learn them.
Increase knowledge about Scrum
No matter your expertise, CSM helps developers know more about Scrum. It helps those who take CSM to increase their knowledge and skills that enable them to become better Scrum Masters. It helps in building the base and ensuring what you learn, and you can use it to help large teams. You will solve your team member's issues by applying the skills you learnt.
Earning more
When you have done the CSM certifications, you can get a promotion to increase your salary. You can also get a new role after being different from the rest with your CSM certification and negotiate for a bigger salary.
Improves collaboration and time management
Most Scrum masters lead members of a team. They have to acquire skills that will enable them to be great leaders.CSM helps them learn about leadership skills like collaboration and time management. It helps them build teams, work together, and resolve conflicts to ensure the project is successful.
CSM will separate you from the rest by showing you how to lead and manage and manage. Other skills that help in collaboration and time management include listening, communication skills, problem-solving, etc.
It helps in Scrum implementation
When implementing new methodologies in your company, you have to hire a scrum master with certifications. They build teams by running tasks like scheduling meetings, time setting, team processes, and procedures.
With the help of a certified scrum master, the company accepts an agile culture at the company after a while. Certified Scrum Masters have all the skills to create and implement a scrum culture at any organisation.
Tasks and responsibilities of a CSM
Most Scrum Masters work with team members, project managers, and project owners to ensure successful delivery. There are several roles and processes that scrum masters handle. Some of the tasks and responsibilities of a CSM include:
1. Training other team members
He ensures that the team members have a better understanding of agile methodologies and practices and they are trained about them. They also ensure that each member understands their roles and ownership and ensures the team runs on self-management practices.
2. Implementing agile engineering methodologies and practices
When a company hires new workers or developers, the CSM teaches them some Scrum principles and practices to implement agile culture. Some of the things you teach them include continuous integration and deployment to improve efficiency and pair programming to improve collaboration and communication.
Most of the practices help save time and improve the project's quality. You have to ensure the new members understand how they implement the scum practices in projects. It improves organisation and focus among the team members.
3. Conducting daily meetings
Certified Scrum Masters handles daily meetings of around fifteen minutes. Since each member has tasks assigned to him, the CSM asks them how long it will take to deliver them. They also check the project's progress by checking the sprints assigned to each individual.
They also address any challenges the team faces and provide their solutions. For team members who work remotely, they ensure they attend the meetings, participate and have full concentration by raising critical questions. It helps in keeping everyone on track. They also conduct meetings with project owners to give them updates and what to do to ensure a successful release.
4. Fixing issues
If there are any issues that can affect the project's progress. The CSM removes them to provide the team with more time to focus on the project. Some of the common distractions include having one member on multiple teams, having unnecessary meetings, etc.
5. Helps the project owner in developing the project backlog
Backlog normally lists all activities that the team needs to work on. The CSM helps the owner to create the backlog faster by ensuring all the information gets incorporated into the document. As the project progresses, the CSM makes all the changes and can use them to create meetings and other user stories.
Qualities of a good CSM
Some of the best of a good CSM include:
Good collaboration and communication skills improve interactions with the team members, project owners, and managers.
Having a deeper understanding of the Scrum framework.
Being influential in helping members solve problems and helping them achieve the set targets.
Be observant by identifying any problems the team faces and the team's activities to ensure they are performing their roles and responsibilities as set during the sprint meetings.
Advantages of CSM
Some of the advantages of CSM include:
Faster release of valuable projects.
Enhanced collaboration and communication between team members.
Implementation of agile culture becomes easier.
Conclusion
Due to the high demand for Certified Scrum Master, individuals who want to earn more salaries or land new jobs should get the certification. It will help in differentiating them from the rest leading to high salaries. Most companies, both small and Fortune 500, have vacancies for CSM, and you can apply for the positions.
Most people think CSM is for software developers alone, but that's not the case. It's for every individual who has a passion for Scrum values, principles, and methodologies and wants to learn more and become certified. The CSM can also help you land roles like Scrum Product Owner, Scrum Developer, Scrum Professional, Scrum Trainer, and Scrum Coach. The CSM is a proof to show you have a deeper understanding of Scrum.
Related Article :