About Big Data Tool?
Big data is open source software where java frames work is used to store, transfer, and calculate the data. This type of big data software tool offers huge storage management for any kind of data. Big data helps in processing enormous data power and offers a mechanism to handle limitless tasks or operations. The major purpose to use this big data used to explain a large volume of complex data. Big data can be differentiated into three types such as structured data format, semi-structured data format, and unstructured data format. One more point to remember, it's impossible to process and access big data using traditional methods due to big data growing exponentially. As we know that traditional methods consist of the relational database system, sometimes it uses different structured data formats, which may cause failure in the data processing method.
Here are the few important features of big data;
1. Big data helps in managing the traffic on streets and also offers streaming processing.
2. Supports content management and archiving emails method.
3. This big data helps to process rat brain signals using computing clusters.
4. provides fraud detections and prevention.
5. Offers manage the contents, posts, images, and videos on many social media platforms.
6. Analyze the customer data in real-time to improve business performance.
7. Fortune 500 company called Facebook daily ingests more than 500 terabytes of data in an unstructured format.
8. The main purpose to use big data is to get full insights into their business data and also help them to improve their sales and marketing strategies.
Introduction to ETL Tools in Big Data:
ETL can be abbreviated as "Extract, transform, and Load". ETL is a simple process to move your data from one source to multiple warehouses. The ETL process is considered to be a crucial step in the big data analysis process. ETL tools in big data applications help users to perform fundamental three processes. (they are ETL processes). With the help of this ETL tool, users can move their data from one source to a destination. The main functions of the ETL process included data migration, coordinating the data flow, and executing all the large or complex volume of data. The following are basic fundamental concepts of ETL tools;
1. Overview
2. Pricing
3. Use case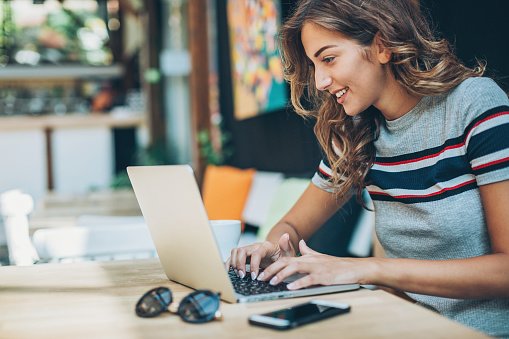 Big Data Hadoop Training
Master Your Craft
Lifetime LMS & Faculty Access
24/7 online expert support
Real-world & Project Based Learning
Best Big Data ETL Tools used:
In this section, we are going to explain the topmost ETL tools used in big data. These tools are used to remove the issues involved while searching for the appropriate data flow.
Let us explain them one by one;
1. Hevo big data type or No code data pipeline tool:
Hevo is also known as a no-code data pipeline. This tool supports integrating pre-built data across 100+ data sources. Hevo is one of the fully managed solutions to migrate your data and also automates the data flow. Hevo has come up with a fault-tolerant architecture that makes sure that your data is secured and consistent to use. This big data tool also offers an efficient and fully automated data solution to manage your data in real-time.
The features of the Hevo big data tool are;
1. Hevo is a fully managed tool and this tool offers a high-level data transformation process.
2. Offers real-time data migration and effective schema management.
3. Supports live monitoring and 24/7 live support.
2. Talend or Talend open studio for data integration tool:
Talend is one of the popular big data tools, and also a cloud integration software tool. This tool is built on an architecture type known as Eclipse graphics. The talend big data tool also supports cloud-based and on premise database structure. This tool also provides important software popularly known as "SaaS". It provides a smooth workflow and easy to adapt to your business.
3. Informatica big data tool:
Informatica is one of the on-premise big data ETL tools. This tool also supports the data integration method by using traditional databases. So this tool enables users to deliver data-on demand, we can also call it real-time and data capturing support. This tool is best suited for large scale business organizations.
The following are the key features of the Informatica tool:
1. Advanced level data transformation
2. Dynamic partitioning
3. Data masking.
4. IBM infosphere information server:
IBM infosphere information server works similar to the Informatica tool. This tool is widely used in an enterprise product for large business organizations. IBM infosphere also supports cloud version and hosted on IBM cloud software. This big data tool works well with mainframe computer devices. It also supports data integration with various cloud data storage are, AWS S3, and Google storage. Parallel data processing is one of the prominent features of the IBM infosphere information tool.
5. Pentaho data integration tool:
Pentaho is an open-source big data ETL tool. This tool is also known as Kettle. The Pentaho tool mainly focuses on batch-level ETL and on-premise use cases. This is designed on the basis of hybrid and multiple cloud-based architectures. The main functions of Pentaho included are data migration, loading large volumes of data, and data cleansing. It also provides a drag and drop interface and a minimum level of the learning curve. In the case of ad-hoc network analysis, the Pentaho tool is better than Talend as it offers ETL procedures in markup languages such as XML.
6. Clover DX big data tool:
Clover DX big data tools is a fully java-based ETL tool to perform rapid automation and data integration processes. This tool supports data transformations across multiple data sources and data integration with emails, JSON, and XML data sources. The clover DX offers job scheduling and data monitoring methods. Clover DX also provides a distributed environment set up so that you can get high scalability and availability. If you are looking for an open-source big data ETL tool with a real-time data analysis process, then using Clover DX is the best choice. With the help of this Clover DX user can also perform deployment of data workloads on a cloud level on-premise.
7. Oracle data Integrator big data tool:
Oracle data integrator is one of the popular tools developed by Oracle Company. It also combines the features of the proprietary engine with the ETL big data tool. This is a fast tool and requires minimal maintenance tasks. With the help of this tool, users can also load plans by using one or more data sources. Oracle data integrator tool also capable of identifying the fault data and recycles them before it reaches the destination. Some of the examples for oracle data integrator tools is, IBM DB2 and Exadata, etc.
The important features included are;
1. Perform business intelligence
2. Data migration operation
3. Big data integration
4. Application integration.
If you want to have big data that should be deployed on the cloud management service, then Oracle data integrator is the right choice. It also supports data deployment using a bulk load, cloud and web services, batch and real-time services.
8. StreamSets big data ETL tool:
Stream sets are Data ops ETL tools. This tool supports monitoring and various data sources and destinations for data integration. The stream set is a cloud-optimized and real-time big data ETL tool. Many business enterprises make use of stream set tools to consolidate data sources for data analysis purposes. This tool also supports data protectors with larger data security guidelines such as GDPR and HIPAA.
9. Matillion tool:
Matillion ETL tool built especially for Amazon Redshift, Google Big Query, Azure Synapse, and Snowflake. This is the best suited tool used between raw data and Business intelligence tools. It is also used for the compute-intensive activity of loading your data on-premise environment. This is a highly scalable tool due to it being specially built to take over the data warehouse features. The matillion tool also helps to automate the data flows and provides a drag-drop web browser user interface to ease the ETL tasks.
Conclusion:
In this Big data ETL tool blog, we have discussed popular big data tools, which are designed based on various terms and factors. With the help of this blog, you can choose any type of ETL tool according to your business requirements. For example, if you want to work with an open-source big data ETL tool, then you can choose Clover DX and Talend tool. If you want to work with pipelines, then you can choose the Hevo ETL tool. As per Gartner's report, almost 65% of big companies use big data software to control an enormous amount of data. So learning this blog may help you to be a master in big data software.