Pega PRPC - Table of Content
Why Pega?
Pega's product is built on JAVA and generates JAVA code that is executed at runtime.
Pega's goal is to "eliminate coding" and "automate manual work" to the greatest extent possible, and to build complex enterprise-level systems with features.The fundamental idea of PREGA PRPC revolves around the fact that software changes are unavoidable over time.The goal of PegaPRPC's work is to reduce the costs associated with those changes.PEGA's product tagline, "Build for Change," explains how it fits into this scenario.
Want to Become a Master in Pega? Then visit here to Learn Pega Training
Pega PRPC
Pegasystems Inc (PEGA) generated, established, and advertised the PEGA PRPC licensed software product (Pega RULES Process Commander).PRPC is the foundation of Pegasystems. It is entirely model-driven, allowing for the development of reliable and efficient applications that do not require any code such as SQL, Java, CSS, or HTML.
Pega PRPC is comprised of two distinct entities,
Process Commander: Sets of pre-configured rules that serve as a foundation for customization and development.
PEGA Rules is made up of a Java-based Object-Oriented Rules Engine.
PRPC merely identifies complex business problems by incorporating both of the following segments:BPM: It adheres to the grinding process within a user-interactive BPM or BPMS (BPM Suite) tool.
Declaratory "On-Change" processing within an event-driven tool is referred to as BRE.
PRPC is a software platform that allows businesses to consolidate all of their various, distinct, and complex business practices and methods into a single platform.It provides the option of automating, documenting, and streamlining business methods in order to consolidate multi-stream processing into a single system.
PRPC prerequisites
The Pega PRPC learner should have basic knowledge of XML and HTML, as well as an understanding of logic and some knowledge of technologies such as Java or C++.As a result, the product's class composition and legacy.
Related Article: SLA in Pega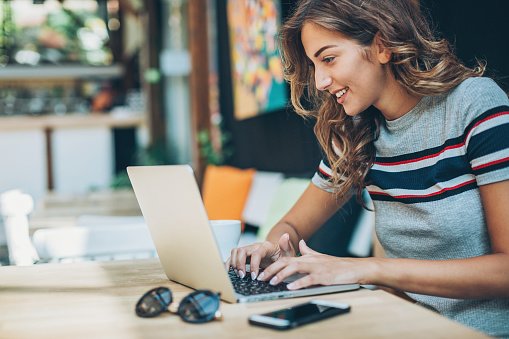 Pega Certification Training
Master Your Craft
Lifetime LMS & Faculty Access
24/7 online expert support
Real-world & Project Based Learning
Using PEGA PRPC
The following are the business benefits that PRPC strives for:
The PRPC platform enables businesses to consolidate all of their disparate, distinct, and multiple business methods and rules into a single platform.
It provides the ability to automate, document, and streamline business processes.
Combine multi-stream methods into a single system.
Transfer data between frameworks and have it parsed, separated, and deciphered.
The goal of PEGA PRPC is to reduce the costs associated with any changes.
Want to know more about Pega,visit here Pega Tutorial !
Pega PRPC developer:
Pega Developers are extremely competent software programmers who create and implement enterprise-level applications on the Pega PRPC platform. Pega is a Java-based unified Business Process Management (BPM) system that employs OOP concepts. The system enables firms to gain digital process automation while also improving customer experience.
Pega BPM:
BPM is a methodology for implementing methods and workflows in a business. The goal of BPM methodology is to increase output and capability in day-to-day business operations.
BPM is a structural approach to managing and continuously optimizing organizational activities and processes that employs methods, policies, metrics, and software tools.
Advantages of pega BPM
The following are the advantages of the Pega BPM. They are:
With pega one can have smarter, quicker, and less expensive
Rapidly adjust to different in enterprise applications
Lower the quantity of errors, replication, and financial risk by processing critical business activities with quality.
It drastically reduces IT costs while increasing productivity
Pega helps in Increasing the organizational security.
Pega PRPC developer Job Description:
Users will be in charge of the implementation of large-scale Pega projects in this role. This could include creating BPM applications, integrating web services, creating data models and frameworks, and compiling business analysis requirements.
You should really have extensive knowledge of the Pega Class Hierarchy, encounter with Java-based applications, and high-level project management skills to be successful as a Pega Developer. A top-tier Pega developer understands the company's requirements and creates scalable approaches to enhance process management.
Top 40 frequently asked Pega Interview Questions !
Pega PRPC Developer Responsibilities:
Convening with company leaders to understand the needs of the company's BPM applications.
Pega BPM application design and development
Within the Pega PRPC environment, performing solution architecture.
Class structures, application frameworks, and data models are all designed.
Working with the project team to ensure that the business architecture meets the needs of the customer.
Business databases, legacy systems, and web services are all being integrated.
Rebooting application problems, coding errors, and bottlenecks
Overall system tests are being carried out.
Keeping the security of all system applications intact.
Pega PRPC Developer Requirements:
The following are the requirements of the PEga PRPC developer. They are:
A bachelor's degree in either software engineering or computer science is required.
Demonstrated work experience as a Pega Developer.
Advanced understanding of Pega PRPC 5.x/6.x/7.x.
Knowledge of J2EE, XML, Java, JSP, and EJB.
Knowledge of Scrum and Agile methodologies.
Knowledge of programming languages such as AngularJS, Java, and JQuery is required.
Understanding of web technologies such as JavaScript, CSS, HTML5, and XML.
Outstanding project management abilities.
Capability to troubleshoot complex software problems.
Future of Pega Developer:
PEGA is helpful in the design of software for BPM (Business Process Management) and CRM (Customer Relationship Management) (Customer Relationship Management). PEGA is used by many huge companies in various industries, as well as local firms, to enhance their products and services. AI technology and the business innovation of implementations are two of the trends in PEGA.
Visit here to learn Pega Training In Hyderabad
Conclusion
PEGA allows designers to easily create a wide range of applications, such as business processes that are implemented as web services, CRM solutions, developing user interfaces, and so on. PEGA provides versatility in continuous innovation as well as engaged multi-channel customers. Because of its reusability, it is dependable and accurate.A PEGA developer's scope is very broad. These designers are in high demand today, as they are employed by many of the world's largest technology companies.
Related Articles: