What is PMP?
A PMP is a professional with at least a bachelor's degree in a field related to project management, such as engineering, business, or information technology. You got to have at least five years of experience in project management in a professional setting.
This experience can be part-time or full-time. When you have the necessary experience, you have the opportunity to apply to take the Project Management Professional exam. This exam is required to be certified as a PMP. There are approximately 18,000 PMPs in the United States and Canada.
Become a PMP Certified professional by learning this HKR PMP Training !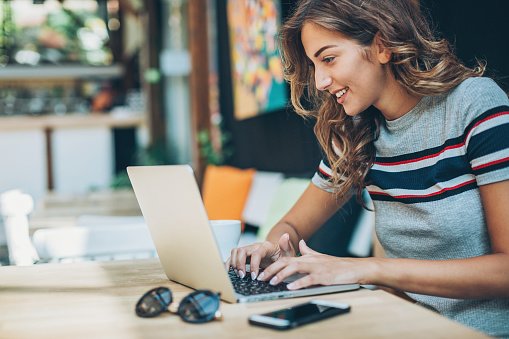 PMP Training
Master Your Craft
Lifetime LMS & Faculty Access
24/7 online expert support
Real-world & Project Based Learning
Levels of PMP Certification:
Project Management Professional (PMP):
Those with a minimum of bachelor's degree in a project management-related subject, such as engineering, business, or informational technology, are considered PMPs. You also need to possess a minimum of five years of experienced project management expertise.
Certified Associate in Project Management (CAPM)
For positions at the entry-level of program management, this qualification is necessary. Its administration is under the direction of the Project Management Institute (PMI), the foremost global organization for project management. It may be utilized as a stepping stone to the Project Management Professional certification and charges $225 for PMI participants and $300 for non-members.
PMI Agile Certified Practitioner (PMI-ACP)
With the help of the PMI-ACP course, you may develop into an expert agile professional knowledgeable about many different agile approaches. ACP is PMI's fastest-growing certification, and the Agile Practice Guide has just been included in the PMI-ACP exam
Disciplined Agile
Disciplined Agile is a toolkit combining hundreds of Agile principles to help you find your group or company's most effective working style.
Professional in Business Analysis (PMI-PBA)
Projects and programs are placing an increasing amount of emphasis on business analysis. This significance is reflected in the market, where practitioners use business analysis more frequently to identify company needs, manage requirements, and develop successful business problem-solving strategies. The PMI-PBA certification honors a person's proficiency in business analysis and employs these methods and tools to increase a project's overall success.
Program Management Professional (PgMP)
A training program called Program Management Professional (PgMP)® aims to give professionals the abilities needed to plan and oversee numerous projects that are in line with organizational objectives. A program manager is essential for organizing projects, ensuring different projects' objectives don't clash, and overseeing daily project operations to guarantee that their organization's programs are delivered smoothly.
Portfolio Management Professional (PfMP)
Your knowledge of the subject matter and your capacity to produce outcomes by using thoughtful strategies are both attested to by the PfMP certification. A knowledgeable professional guarantees that risks are minimized as much as possible and that the business does not squander any expenditures.
PMI Risk Management Professional (PMI-RMP)
In PMI Risk Management Professional, you do a particular task adjusted to the demands of a project environment that is becoming more global, virtual, and sophisticated, thanks to your excellent risk management abilities.
PMI Scheduling Professional (PMI-SP)
The PMI Scheduling Professional (PMI-SP) certification is ideal for giving you a comprehensive understanding of the field of project management. Your capacity to foresee important tasks, resources, budgets, dependencies, time frames and desired results will increase thanks to PMI-SP.
PMI Project Management Ready
Students will benefit from learning project management techniques throughout their careers. Students may get fully immersed in the project management business and engage with this dedicated community of professionals by earning the PMI Project Management Ready certification.
Become a PMP Certified professional by learning this HKR PMP Training in New York !
How to Become a PMP?
Satisfies the criteria for PMP certification:
You must confirm your eligibility before registering for the PMP test. Either of the following will be required:
If you've completed a four-year program, taken 35 hours of project management training, or have had at least 36 months of project management experience.
If you hold a high school diploma or an associate's degree, you must have Sixty months of personal observation and 35 hours of project managerial coursework.
Apply:
To start the PMP exam registration procedure, register a PMI profile. You will have to provide some basic private information, such as your academic background and specifications of the projects you've engaged in.
After being accepted, you'll pay the exam money and arrange a test date.
Preparation:
This is the time when exam preparation, whether on your own or through class, begins. Many exam preparation businesses suggest allocating one to two hours daily to studying. How frequently you study will determine how long it will take.
Crack the PMP examination:
The exam can be taken in person or virtually at a testing center near you. It takes just under 240 minutes to complete the examination.
Hold onto your certification:
The PMP certification has been helpful for three years. You must commit 60 hours to professional improvement programs for it to be kept up throughout that time. If required, you can sign up to repeat the test.
Exam and Fee Structure of PMP:
PMP certification with PMI Membership: $405
Obtaining a PMP without being a participant of PMI: $555
Payment for PMI existing members: $139 ($129 plus a $10 one-time registration charge).
For PMI members, the re-examination cost is $275.
Re-examination cost for those who are not PMI participants: $375
What does a PMP-certified manager do?
A project manager is a person who is specialized in planning, organizes, and manages projects while following limitations like budgets and deadlines. Project managers lead whole teams, set project goals, communicate with stakeholders, and see projects through to completion.
Roles and Responsibilities of PMP:
The project manager is accountable for the following duties during the project lifecycle:
defining the project's scope
maintaining a timetable
estimating project costs and staying within a budget
the control of project resources (including teams and workers)
Keeping track of the project's development
interacting with the parties involved
evaluating hazards
Troubleshooting
superior guarantee of quality
Benefits of PMP:
You will fulfill the prerequisite for professional advancement that most employers demand: PMP certification.
One of the beautiful PMP Benefits is a pay increase of at least 20%, which you may anticipate.
Being acknowledged by your colleagues and joining the exclusive group of PMPs known worldwide for their expertise are two further advantages of earning the PMP certification.
This project management certification will increase your chances of finishing projects effectively as a project manager.
Using the same vocabulary and PMI lingo as clients or other stakeholders. You, therefore, enhance your communication abilities, which are necessary for project success.
As a volunteer with PMI, you can support the project management community and advance your career. In addition, networking opportunities and the chance to exchange best practices with other PMPs are additional benefits of the PMP certification.
What abilities should a project manager possess?
Technical Skills:
firm grasp of the architecture and infrastructure of IT
Sense of harmony between the project manager's and the technical advisor's roles
a capacity for effective communication in both technical and non-technical terminology
Soft Skills:
Effective communication
Adjustability in handling conflict
thinking critically
Organization and preparation
Behavioural Traits:
A Positive Mentality
The ability to deal with Criticism
Truthfulness.
Become a PMP Certified professional by learning this HKR PMP Training in Denver !
Why is PMP Certification necessary?
It gives your abilities more legitimacy: You are qualified to operate in this industry as a professional since you possess the PMP certification. This acts as concrete evidence of your qualifications while applying for jobs. You will have a more professional-looking CV and come across to potential employers and future colleagues as a reliable expert.
According to a Project Management Institute analysis, it could improve your chances of landing a job: Employers will require 87.7 million people to fill project management-related tasks by 2027. However, the sector suffers from a skills deficit.
It makes you more marketable: A PMP certification is recognized by the whole world's business sector and approved worldwide. A major benefit is that it may make you more marketable and validate your project management skills. You will be able to look for work wherever there are openings for project management positions as a consequence.
Conclusion:
Project management is one of the most important aspects of marketing. Without a plan, projects fail, critical deadlines are missed, and brand reputation is damaged. Nowadays, projects are becoming so complex that it's almost impossible to manage all of them on your own. That's why a qualified project management professional is so important.
A project management professional is a project manager who can help you plan and control your projects effectively. Project management is a process of planning, organizing, controlling, and reporting on projects to meet the goals of an organization.
A project manager needs to be knowledgeable in several areas, including project management techniques and tools, team building and communication, budgeting, and planning. The best way to be ready for this critical role is to learn about project management and start building a project management skill set as soon as possible.
Related Blogs: