What is SAP PM?
SAP PM (Plant Maintenance) is an SAP functional module used in manufacturing businesses to simplify plant maintenance operations and capture various sorts of reports such as machine failure analysis, cost analysis, spare analysis, and so on.
During deployment, SAP PM is integrated with the following functional modules based on client requirements and business needs. Here's a brief overview of how PM interacts with the rest of SAP:
Interested in learning SAP PM? Click here to learn SAP PM Online Training from our Experts!
MM (Materials management): Equipment spares management, spares planning, spare reservation, purchase request generation, equipment external servicing, refurbishment process during Equipment maintenance, and report production will all benefit from the integration with the PM module.
PP (Production planning): Integrated with the PM module, it'll be valuable to the production team during production planning by taking into account the availability of equipment for exact planning and production output.
HR (Human resource): When used in conjunction with the PM module, it will be useful for maintenance labor planning and assigning different skill sets to different labor groups, such as electrical, mechanical, and instrumentation.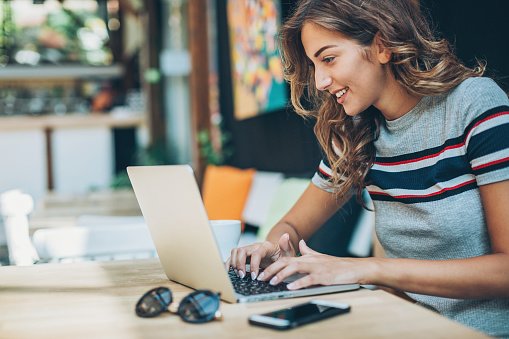 SAP PM Training
Master Your Craft
Lifetime LMS & Faculty Access
24/7 online expert support
Real-world & Project Based Learning
QM (Quality management): Integrated with the PM module, this feature will be useful during the calibration of equipment or instruments, as well as for capturing reports.
CO (Costing): Integrated with the PM module, it'll be useful throughout the maintenance work order process and the cost calculation on the maintenance labor part based on the various labor skill sets.
FI (Finance): It will be beneficial for investment orders, asset depreciation value computations, and location checks on assets. It would also be beneficial for investment orders, asset depreciation value computations, and locating assets.
Certification for SAP PM
When a person passes any of the following conditions for taking the certification exam, he or she can become certified in the SAP PM module:
After finishing a 5-week training course at one of SAP's authorized education partners.
The firm where the person works should sponsor the candidate after completing two implementation projects, provided that the company is an SAP partner.
These requirements are only relevant to exam takers from Asia (India and other countries). The criteria listed above are not required in other regions (for example, Europe, the Americas, and Australia). Also available is information on SAP certification prerequisites.
The SAP PM module certification course covers the following books:
PLM 300: Covers plant maintenance processes, as well as their execution and essential organizational aspects in PM.
PLM 305: Plant maintenance technical objects (machines/equipment) are described. Plant maintenance activities require the configuration of appropriate settings.
PLM 310: Setting up the maintenance strategies that are used to plan equipment maintenance.
PLM 315: Minimal settings required for maintenance processes can be customized.
PLM 318: Describe the main reporting structure in PM and how to run costing and technical reports.
Get ahead in your career with our SAP PM Tutorial!
Code for SAP PM Certification: C_TPLM30_66
Duration of the certification exam: 180 minutes
No. of questions: 80
Minimum Qualification score: 70%
How to prepare for SAP PM Certification?
The general trend among candidates pursuing certification is to begin by studying the training materials given by SAP training facilities. However, we recommend that you follow the methods outlined below to pass the certification exam on the first try.
Understand the plant maintenance business process in all types of manufacturing industries.
Carry out the scenarios in SAP IDES. This will provide the process and SAP system with sufficient confidence.
Now go over the learning materials offered by SAP training institutes in detail.
Completing the activities at the end of each chapter of the SAP books is required.
Finally — Practice, Practice, Practice! You might also be interested in these six simple methods for preparing for SAP certification.
SAP PM could be employed as an independent management system or as part of a logistics solution. The SAP PM course is designed to give you a thorough understanding of the plant maintenance process and how it interacts with other processes. It describes the tasks of planning, maintaining, and carrying out the activities associated with plant maintenance.
The course comprises the following topics:
SAP navigations and ERP systems overview.
Overview of plant maintenance, corrective and preventative maintenance.
Changing/creating a functional location.
Transfer of data from a functional location.
Preventive Maintenance Objects, Plant Maintenance Organizational Elements.
Document Management, Classification.
Other Modules' Integration.
Conclusion:
We hope this blog has delivered you the necessary details on how to accredit the certification on the SAP PM course.