Salesforce Architecture:
Salesforce provides highly personalised service to its clients, staff and partners. This framework is used to customise the standard functionality and build custom websites, components, applications, etc. It's also achieved quicker, primarily because of the superb architecture on which it's designed. Below image depicts the briefing of the salesforce 's architecture.
Wish to make a career in the world of salesforce? Start with HKR'S salesforce online training !
The architecture of salesforce is categorized into several layers. Before going to learn the architectural components of the salesforce, you need to be aware of some basic terminologies associated with salesforce architecture such as API, instance, org, superpod, sandbox, etc.
App: All components of metadata such as objects, Visualforce pages, classes, etc. are external of the app. An app actually lets you visually cluster items together. However, internal metadata doesn't have anything to do with the app, so you'll be able to have a similar tab, VF Link, etc. in different applications.
Superpod: Superpod is the framework of systems and load balancers, comprising destination gateway servers, device and efficiency foundations, mail servers, SAN textures, and numerous other frameworks serving different instances.
Instance: The Salesforce instance is the same configuration you see when you log in to Salesforce. The Salesforce instance effectively demonstrates the server information of a specific Salesforce company in which it resides. It is possible for multiple Salesforce instances to exist on a single server. While an instance is generated depending on the location of the user, it'll be modified based on the region by which the user signs in.
Org: An org is extremely adjustable and has very simple settings for protection and sharing. UI look and feel, job processes, triggers, custom objects, custom fields on standard salesforce.com CRM issues, as well as custom APIs, are highly customizable.
Sandbox: If a sandbox is built, Salesforce will copy the metadata from your production org to the sandbox org. Through doing so, you can create several copies of your production org in different environments.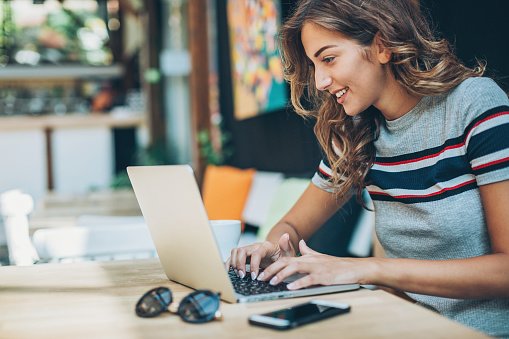 Salesforce Training
Master Your Craft
Lifetime LMS & Faculty Access
24/7 online expert support
Real-world & Project Based Learning
Different Layers in the Salesforce Architecture:
The architecture of salesforce is divided into several layers and below we are explained each and every layer in brief.
Trusted Multi Tenant Cloud: The instances in the architecture are known as tenants and operating on eor more instances of different applications in a shared environment by logically separately them.It is highly robust and security in nature and so it is termed as trusted multi tenant cloud.
For example consider the following thing i.e. there is one standard application serviced to multiple clients in a multi-tenant architecture. So, in this situation, the designer will build an application, submit it to the cloud, and distribute it with different customers. The key benefit of this multi-tenant design is that it becomes cost-effective when the application is owned by many clients. The production and maintenance costs of the programme can be shared at once.It makes the design very affordable for each customer. Also, if the developer needs to upgrade the given software, he / she can update it directly in one location. The modified version will be given to all clients using the application.
Scalable Metadata Platform: The metadata-driven framework makes it a lot easier to configure and scale as the number of data or data integrity instances increases. With this platform, the issues related to security are sorted out very easily because data is stored at multiple levels, i.e data above data.
For example, if you consider 3 of your customers x, y,z sharing a single database. Here all of your customers have the metadata from the shared data. This in turn increases the security of the shared databases.
API: Salesforce is offering a versatile suite of APIs. This helps you build and configure the Salesforce1 Mobile App.Salesforce provides a powerful API source. These APIs facilitate the development and personalization of the Salesforce mobile app. These Platforms help diverse programming bits to interface with each other and trade data. These APIs are comparable in size. You can connect your apps to other apps without knowing many details.
Enterprise Ecosystem: The Business Ecosystem of Sales is very broad as a significant number of partners contribute to the development and maintenance of applications on this platform.
Get ahead in your career with our salesforce Tutorial
Creating Salesforce Login environment:
Salesforce being a cloud based system does not require any installation just download the free trial and get started using its services. In the free trial, you are exposed to all the rich functionalities to make yourself proficient with the technology. Now let's discuss the steps to get started with the Salesforce environment.
Step1: Just go tho the salesforce.com website and click on the free trial on the website.
Step2: Then click on the verification email sent to your email in order to activate your salesforce account.
Step3: Visit the website and login with the credentials, which will take you to the salesforce environment, where you can learn new things to grow professionally. Just take travel through the features highlighted in the salesforce environment.
Data and Field types in Salesforce:
In salesforce, there are different data types and field types. Based on certain conditions, there are 5 data types in salesforce. They are:
ID: Lookup relational, master-detail relationship
Boolean: Checkbox
String: Auto number, email, phone, multi-select picklist, text, text area, long text area, rich text area, data category group reference, and URL
Double: Currency, formula, number, percent, and roll-up summary
Varies by type: Formula field
Click here to get frequently asked Salesforce interview questions & answers
Field Types: The different field types include:
Addresses: It is a compound data type that contains address field data
AnyType:A polymorphic data type that returns a string, picklist, reference, Boolean, currency, int, double, percent, ID, date, DateTime, URL, or email data depending on the kind of field involved
Combobox:A Combobox, which includes a set of enumerated values and allows the user to specify a value, not on the list
Currency:Currency values
Email: Email addresses
Encrypted String:Encrypted text field containing any variation of letters / numbers / symbols processed in encrypted form; you can set up a maximum length of up to 175 characters; available in API versions 11.0 and later.
ID:It is the primary key field for an object
junctionIdList:A string array of referenced ID parameters associated with the many-to-many relationship of the underlying junction entity; you need to query and manipulate the string array to query and manipulate the underlying junction entities in a single API call.
Location:A compound data type that contains latitude and longitude values for geolocation fields
Master Record:When records are merged, the ID of the record that is saved
Picklist:Multi-select picklist includes a set of enumerated values from which multiple values can be selected
Reference:Cross-references to a different object; analogous to a foreign key field in SQL
Textarea:A string that is displayed as a multi-line text field
URL:URL values; usually, client applications should display these as hyperlinks
Conclusion:
Salesforce architecture is not only a random series of trial-and-error experiments. Really quite, each and every feature of its architecture has been scheduled and exactly arranged. Once you start working on this architecture, you'll understand almost all of its features.
Related Articles: