Introduction to Kibana:
Kibana is a DevOps monitoring tool, and it can be widely used as a data visualization dashboard in the Elastic search software. It is available in the form of time-series analytics, application monitoring, and operational intelligence use cases.
Key feature:
Data exploration and visualization.
Kibana lens and time series visual builder.
Preconfigured operations dashboard and web server modules.
Share and collaborate, embedded dashboard, and dashboard only mode.
Machine learning and forecasting on-time series.
Want to get Kibana Training From Experts? Enroll Now to get free demo on Kibana Data Analysis Online Course!
Introduction to Splunk:
Splunk is a tool used to make any machine data usable, valuable, and accessible to everyone. This also delivers operational intelligence and secured system development. Splunk is used for monitoring, searching, and analyzing big data. Splunk is more popular than Kibana because it is more scalable and does not need any backend support.
Key features:
1.This tool has a next-generation analytical and monitoring solution.
2. It delivers a unified, single view for different IT services.
3. Also extends the Splunk platform with purpose-built solutions.
4. Offers data-driven analytical features with actionable insights.
Want to get Splunk Training From Experts? Enroll Now to get free demo on Splunk Online Course.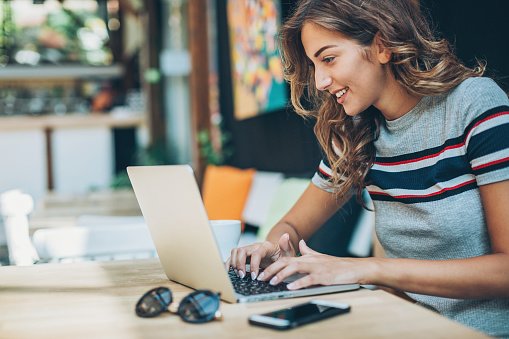 Splunk Training
Master Your Craft
Lifetime LMS & Faculty Access
24/7 online expert support
Real-world & Project Based Learning
Compare Kibana VS Splunk:
In this section, we are going to compare Kibana VS Splunk based on a few categories. They are;
Interfaces:
Splunk offers a SaaS interface (software as a service) that helps to analyze the machine data more effectively.
Whereas Kibana is open-source software that is classified into the monitoring tools category.
Dashboard:
Splunk's user interface allows its users to edit or add a new component to the dashboard. With the help of Splunk software, multiple customers can create a customized dashboard.
Wheres Kibana can be presented through the interactive dashboard that is designed to make the experience as simple as possible.
Visualization:
Splunk is one of the first visualization software, it is well established and maintained. The user interface in Splunk allows you to create or edit the elements to the dashboard.
Whereas Kibana offers a flexible platform for visualization, and also Kibana's dashboard is designed to make the experience as simple as possible. It also provides real-time updates or a summary of the operating data.
Performance:
To improve the overall performance, Splunk has come up with new strategies like;
a.Ensures that more systems are dedicated to working alongside the Splunk platform that eventually increases the system performance.
b.Splunk software comes up with hardware supporting RAID 10, this enables a good balance between the speed and redundancy.
Whereas Kibana is now considered to be a good competitor that is based on the variety of options that it provides to users. Kibana offers the following features;
Interactive charts
Easily accessible dashboards
Pre-built filters.
Aggregations that offer maximum analytics.
[ Related Article: Kibana Training ]
Filters:
Some dashboards in the Splunk security enterprise consist of a per-panel filter option, which can able to filter the items out of the dashboard.
Whereas in Kibana, the filter option can be done in two ways either by entering the search query option or just by clicking on the elements with a visualization.
Plugins:
Splunk supports "add-on" application support, this is a type of application that only runs the Splunk platform, and offers specific capabilities to other applications such as getting data in, mapping data, or providing saved searches or macros.
Whereas plugins in Kibana enhance the Elasticsearch functionalities in a custom manner. The most common plugin is "Charts", which enables an easier way to create the integration of shared colors, themes, types, and other utilities across all Kibana charts and visualizations.
Data model:
Splunk uses Splunk's snap pack is used and a Splunk query is used within the Splunk software for running specific operations. To define log files and extract the information from data produced through the machine's Splunk query language.
Whereas Kibana uses the data model such as "Lucene query syntax", with the help of this model users have an option to access JSON (Javascript object notation) based on the Elasticsearch query.
Reports:
Splunk reports are like saved results from a search action that can show statistics and visualization of the events. These reports can be shared with other users and can be added to the dashboard.

Reports in Kibana are stored in Elastic search, they are managed by the Kibana reporting index lifecycle management policy (LMP) policy. The reporting features in Kibana let you easily export your favorite Kibana visualization to the dashboard.
Cost:
The cost of the Splunk software is based on the daily data consumption, so the average cost for the Splunk software is $2000/ GB annually and $5,400/ GB as a perpetual license.
Whereas Kibana is open-source software so is a free-of-cost tool, however, to access its hosted service it will cost around $45.00 per month.
We have the perfect professional Splunk Tutorial for you. Enroll now!
Key differences between Splunk and Kibana:
In this section, we are going to describe the major differences between Splunk and Kibana. Let's start;
Kibana is a part of the ELK stack, whereas Splunk is proprietary standalone software or service.
Kibana uses Apache Lucene's syntax for its queries whereas Splunk uses its custom-written search processing language.
Kibana is also fast, but when compared to Splunk not so much. It still needs to improve its data retrieving techniques to make it more efficient. Whereas Splunk is very powerful when it comes to data analyzing and processing.
Kibana offers detailed documentation available, many open-source platforms discuss and share the feature information. Whereas Splunk has vast documentation and customer care support for any issue that may arise.
Kibana is completely open-source and hence free. It is easy to set up and offers various tutorials on how to use it. Whereas Splunk is licensed and hence charged and it is quite expensive to use.
Kibana's focus is mainly on monitoring tools whereas Splunk's focus is mainly on log analysis.
Kibana is relatively new, and it is growing rapidly. It is very relevant to today's needs and offers various advanced features. Whereas Splunk is a mature product in the market which is established and has its own community.
Kibana tool is highly interactive and its user interface is very friendly. Whereas Splunk provides a dashboard for the analysis visualization but is not as interactive as Kibana.
Kibana does not support debugging whereas Splunk offers debugging and troubleshooting support in cases of failure to find the root cause.
Kibana allows various data formats like JSON, unlike Splunk, it does not allow kinds of data, which can be integrated with third parties to send data in the desired formats. Whereas Splunk can take in any format like .cvs, log files, JSON, etc, it is very flexible for integrating with other plugins or tools.
The companies like LinkedIn, Stackoverflow, and a few organizations that use Kibana. Bosch, Cisco, and Adobe are a few organizations that use Splunk.
Top 40+ frequently asked Splunk interview questions & answers for freshers & experienced professionals
Final thought:
Both Kibana and Splunk tools have their own pros and cons. So choosing an appropriate tool is depends on the system and organization requirements. Comparatively, Kibana is a user-friendly and cost-free tool, so anyone can adopt Kibana. Whereas Splunk is a bit expensive, the organizations which cant afford Splunk, eventually pick a real-time monitoring Kibana tool. Choose the platform wisely that should fulfill organization as well system requirements in producing efficient results.
Other Blogs: