Service Mapping Servicenow - Table of Content
A Quick Introduction to ServiceNow
ServiceNow is a popular cloud-based data management platform. It is also considered an ITSM application in most large enterprises. The main purpose of using the ServiceNow platform is to automate information technology business management, service-oriented tasks, useful business activities, and various processes. ServiceNow tool is designed with ITIL guidelines to offer various benefits to business organizations. ServiceNow is an American software company located in Santa Clara, California and its main function is to manage digital workflow for various business operations.
Benefits of ServiceNow
The following are the few benefits of ServiceNow:
Helps to maintain visibility across information technology operations.
Monitor and manage the information technology performance.
Increases user satisfaction and also reduces the information technology cost.
Reduces the downtimes and associated operational costs.
Improving and extending IT services to increase productivity.
Merging the information technology and corporate strategies to bring more value to the business operations.
Become a ServiceNow Service Mapping Certified professional by learning ServiceNow Service Mapping Training from HKR Trainings!
Service Mapping in ServiceNow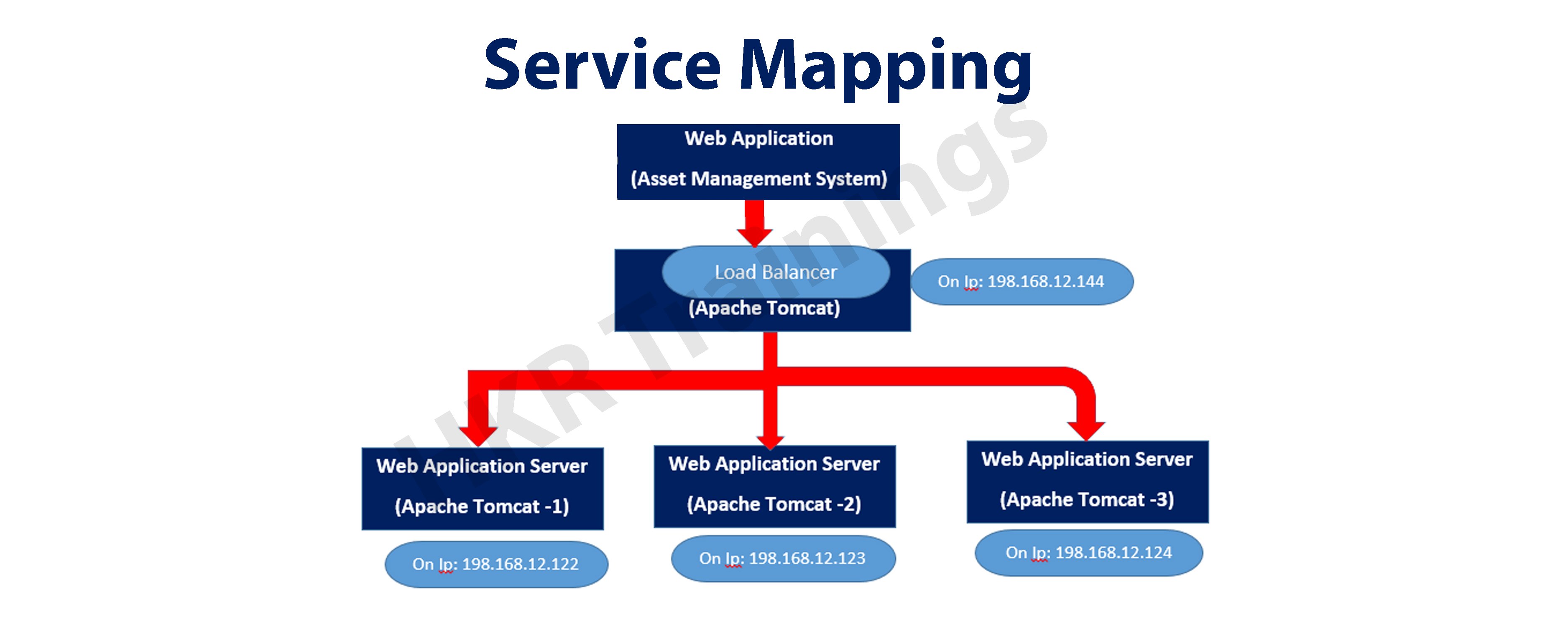 In this section, we are going to explain service mapping. Now consider your organization, there are few applications available such as business enterprise email system,Microsoft application exchange, enterprise web application, MS share point, data storage, information security, ERP SAP applications, Service proxy, Networking, and many more. These application services will make use of some devices, servers, hardware, software applications, and licenses. The major functionality of using service mapping is to discover all the application services in your organization. Service mapping also helps to build the comprehensive mapping to all the devices, networking services, application configuration, servers, and profile management in the application services. So that we can proudly say that service mapping depends on a connection between software devices and service applications. The service mapping in ServiceNow will be stored in the CMDB table (cmdb_ci_service_discovered).
We can make use of service mapping in the CMDB table only to activate and set up the application. If you want to discover application services, devices, mapping relies on, and CMDB services, and mid server management. In general, service mapping uses the discovered results and MID level servers to establish communications between various CIs in organizations. Here CMDB service is used to create a mapping in service maps and CI in the business service.
To create a mapping in your organization, need to follow the navigation;
If you are using a personal instance developer -> need to type the service mapping -> that is available on the left side of the filter navigator. The screenshot is as follows;
Service mapping set up in ServiceNow is considered to be an important job. To configure the Service mapping you need to install more components and activate the ServiceNow mapping.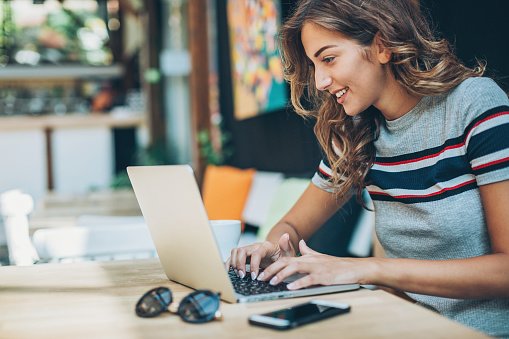 ServiceNow Service Mapping training
Master Your Craft
Lifetime LMS & Faculty Access
24/7 online expert support
Real-world & Project Based Learning
Types of Service Mapping
There are two types of service mapping available. They are:
1. Pattern based discovery
2. Traffic based discovery.
Let me explain them one by one;
1. Pattern based discovery:
Patterns are mainly used to identify various software applications, properties of the devices, and establish connections between the applications. For instance; consider a web application pattern and which is used to find the web device applications. Here CMDB service mapping uses the patterns to identify and map in CMDB.
In few cases, some applications will not identify applications using patterns, and then service mapping uses the traffic based discovery service mapping.
2. Traffic based discovery:
This is an alternate type of data discovery used in Service mapping.To perform this type of traffic based discovery mapping users need to establish traffic- based connections between applications and several network statistics. In general, traffic based discovery is used at an initial stage of the ServiceNow and this creates the inclusive service map.

Related Article: Servicenow Ticketing Tool !

Major differences between the discovery (bottom-up or horizontal) and service mapping (top-down or vertical approach):
In this section, we are going to explain the major differences between discovery and service mapping:
1. Discovery will only focus on infrastructure, whereas service mapping mainly focuses on business services.
2. Discovery helps to discover all the application services and infrastructure but not related to business services whereas service mapping discovers the applications and infrastructure that directly support the business services and relationships.
From the above points, we can say that service mapping in ServiceNow is a more useful type than discovery.
ServiceNow CMDB data identification and data reconciliation:
Data reconciliation:
Data reconciliation is a type of verification process that can be done through target data and that is compared with the source data. Here the data which is coming from different sources (source can be of two types: structured data and unstructured data). The structured data can be identified easily and unstructured data is not so easy to manage and difficult to identify. Data identification is a process used to identify the data patterns and also used to perform data analysis.
ServiceNow CMDB data identification:
As we know that ServiceNow CMDB ci is an important concept of service mapping and used to create or update the data by using various sources like CMDB discovery, manual data sets, event management, and import sets.
So ServiceNow CMDB data identification and data reconciliation used to maintain the data integrity of the CMDB ci data tables.
Service Mapping Life Cycle
Below are the key stages of the service mapping life cycle:
1. Start:
This is a kind of readiness assessment.
Features included are:
a. MID server installation.
b. Credential identification.
c. Entry point identification.
d. Environment identification.
2. MAP:
This is service discovery.
a. Helps to import CSV file and load balancer discovery.
b. Manual entry point addition.
c. Helps to initiate the service map discovery.
3. Fix:
This is an error handling stage where you need to fix the bugs or issues.
Features included are:
a. Bulk error handling
b. Involved in single map refinement.
4. Review:
In this stage of service mapping, ServiceNow administrators need to review and refine the data patterns.
Features included are:
a. Send it to the SME team for review.
b. interactions with the SME team.
c. Receive feedback from SME.
d. Finally, need to refine the map

Related Article: Servicenow GRC !


5. Approve:
This is the final stage of the service mapping life cycle, where the ServiceNow administrator activates the service.
a. Approval of service by the application owner.
b. Deploy to production.
c. Activation of the service to the dashboard.
Advantages of Service Mapping
The following are the few advantages of using Service mapping:
The service mapping allows service desk operators to priority assign technicians to repair the fault or make another adjustment even before service consumers made it.
This technique helps to mitigate and stop the outages of vital service map services that protect the business organization's reputations and revenue streamlines.
Service map can help enterprise architects to identify the single point of system failure and potential bottlenecks that impact service availability.
Application discovery and dependency mapping offer the team the ability to identify the crucial and high-level risk services/ conditions that require immediate remediation.
Along with system monitoring, application dependency mapping makes it possible to identify the issue, prioritize the issue, automate the creation of an incident, and also helps to drive the appropriate escalations and communications.
With the help of service mapping, teams can be working on the issue far more quickly, perhaps even before the business realizes it's experiencing an outage. Service mapping also offers visualizations and enables the IT team to be more proactive.
Final take
I hope the above information related to ServiceNow mapping will help you to understand the core concepts of ServiceNow. As we know that ServiceNow is very flexible to use and helps the team to achieve their desired goals related to problem management. With the help of ServiceNow, users are free to choose their comfortable support interfaces. ServiceNow mapping offers the information to the team to diagnose and manage issues while removing/adding dependencies on Microsoft spreadsheet or email. With the help of the ServiceNow mapping blog,ServiceNow administrators can learn more about data discovery, patterns, and data reconciliations.
Related Articles: