Dell Boomi Atomsphere - Table of Content
Now let's go through the dell boomi atmosphere, features, benefits and how it works in a detailed manner.
What is Dell Boomi Atomsphere?
Boomi AtomSphere is indeed a cross multi - cloud management platform that really can link up your cloud and an on-premise implementation in a specific incident. Boomi AtomSphere seems to be a low-code as well as cloud-native framework that can allow you to interact with application forms quickly and effectively.
Dell Boomi AtomSphere's newest release includes some many new features, along with a crowd-sourcing diagnostics option called Boomi Assure as well as a bulk-copy feature which enables businesses to stack massive quantities of data into a dataset and expand the number of implementation projects which can be maintaining and improving.
AtomSphere supports application size from tiny business to entrepreneurship class, including Oracle E-Business Suite, QuickBooks, and Hadoop HDFS, a technology frequently used only for big data processing. Customers of Dell Boomi include Salesforce.com, NetSuite, SuccessFactors, and SAP.
In order to access this platform all you need is a good internet connection and moreover it does not require any installation of softwares.
Want to Become a Master in Dell Boomi? Then visit here to Learn Dell Boomi Training!
Accessing this platform helps in achieving the following things:
Easy development of the code
Compilation and testing of code
Deployment and Configuration
Monitoring feature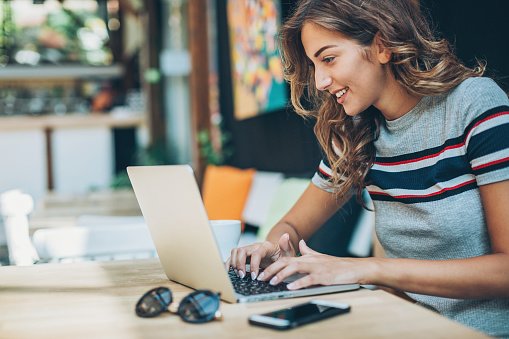 Dell Boomi Training
Master Your Craft
Lifetime LMS & Faculty Access
24/7 online expert support
Real-world & Project Based Learning
How does dell boomi atmosphere platform work?
Boomi AtomSphere seems to be a cloud-based software platform which helps you create a cloud-based assimilation process called Atoms, which helps to transfer data among your on-premise application and the cloud. Without coding, the Boomi AtomSphere connects any mixture of Cloud, SaaS, or on-premises software solutions.This method of integration is configuration-based rather than code-based. The Boomi AtomSphere integration process is divided into three stages:
Build phase
Deploy phase and
Mange phase
Build phase:
It is the first stage of the Integration lifecycle.
A developer can use this tab in Boomi Platform to design and implement integration processes between two or more cloud and on-premises applications by leveraging different components and shapes.
We can also unit test the code using this tab.
Deploy Phase:
This phase enables the integration processes to be deployed to the Boomi Atom for SaaS, PaaS, or Cloud integration, or safely behind your firewall for on-premises applications.
Boomi Atom-THE INTEGRATION ENGINE is a patent-protected, lightweight, dynamically distributable run-time engine built on Eclipse Jetty.
Mange Phase:
In Dell Boomi, this is the final stage of the Integration Life cycle.
Using a web-based dashboard, this tab assists the operations team in monitoring and maintaining the status of all deployed Atoms, integration processes, and trading partners regardless of location.
If you want to Explore more about Dell Boomi? then read our updated article - Dell Boomi Tutorial!
Benefit of dell boomi atmosphere:
The following are the benefits of the dell boomi atmosphere platform. They are:
Integration flexibility: Boomi AtomSphere can assist you in flawlessly integrating multiple Saas held in the public or private cloud with just about any conjunction. Boomi AtomSphere is designed to achieve better performance and availability while allowing you to use AtomSphere, MDM, or Rest Api in any combined application at any time.
Boomi AtomSphere provides enterprise-grade adaptability, high reliability, and achievement with really no single point failure. This user-friendly interface provides enterprise-class system integration. Designing web services or putting in place a service-oriented architectural style are all managed through such a basic visual interface.
Simplicity of use: The drag-and-drop navigation techniques inside the Boomi AtomSphere UI, as well as the product's wide range of adapters for obtainable integration, allow the user to create basic to advanced connections among any combination of application areas without any need for programming.
Faster speed to valuation: Boomi AtomSphere is built with intelligence features which can efficiently execute information management and error response. The highly centralised control and reporting tools ability to simultaneously as well as streamlining disclosing and audit trails by leveraging industry standards all over one's user base.
Frequently asked Dell Boomi interview questions & answers
Conclusion:
Because of the numerous advanced functions and advantages of the Boomi AtomSphere, the Boomi integrated solution has become the right alternative for many firms wishing for such an interoperability partner.In the above blog post we had covered about the dell boomi atmospheres benefits and functionality.If you had any queries please drop them in the comments section to get them answered by our expert trainers.
Other Blogs: