Types of DBA's - Table of Content
There are many kinds of DBAs. But the most common type is general DBA, who carries out all the administrative and data-oriented tasks. Some DBAs are specialized in building systems, while other DBAs concentrate on the maintenance and development of existing systems or on limited areas of the database management and administration. In large organizations, the responsibilities of DBAs are generally divided into different types of jobs.
Types of DBA's include:
System DBA: DBA's in this role concentrates on technical issues rather than that of business issues, mainly in the field of system administration. System DBA is also responsible for installing the latest DBMS versions, applying the maintenance fixes, setting system parameters, setting the OS, installation of third-party DBA tools, transaction processors, and networks to run on the DBMS, allowing DBMS to work with storage management softwares and devices, ensuring adequate storage of the DBMS and interfacing with other technology needed for database applications.
System DBAs do not often participate in the effective implementation of applications and databases. They may help adjust applications when OS settings or complex DBMS settings need to be changed. In fact, the work of the DBA system usually only exists if the organization has no official system administration or a system programming department.
Take your career to next level in SQL Server DBA with HKR. Enroll now to get SQL Server DBA Certification Course Training!
Database Analyst: We don't really have a fixed definition of this position. At times, Junior DBAs are designated as Database Analysts. In some cases, a database analyst plays a similar role as the database architect. At times, the Data Administrator is called a Database Analyst or Data Analyst. And sometimes, some companies use the term data analyst rather than a database administrator.
Data Modeler: Generally, a data Modeler is responsible for the subset of the responsibilities of a data architect. Generally, a data modeler is not considered as a DBA; however, it is not a strict rule.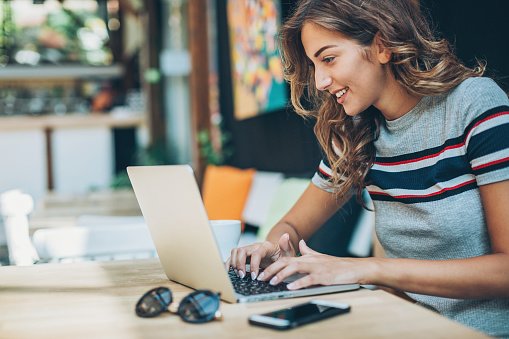 SQL Server DBA Training
Master Your Craft
Lifetime LMS & Faculty Access
24/7 online expert support
Real-world & Project Based Learning
Database Architect: Some of the organizations create separate positions as database architects to develop and implement new databases. The database architect is responsible for new design as well as development work and does not participate in the administration, maintenance, or adjustment of applications and established databases. Database architect plans new databases to support existing or new applications. The reason for creating separate positions for these duties is that the skills needed to design new databases differ from the skills needed for the maintenance of the existing database implementation. Database Architect is similar to general-purpose DBA to have expertise in data management and modeling.
[ Related Article: DBA Tutorial ]
Task-Oriented DBA: Large organizations may create highly specialized DBAs to focus on a particular DBA task. They are very rare outside large organizations. An example of task-oriented DBA is recovery and backup DBA, whose job is to ensure the recoverability of the databases of the organizations. However, most of the organizations do not have such a specialization. When it is possible, these task-oriented DBA's will make sure that highly skilled specialists are engaged in important DBA tasks.
Data Warehouse Administrator: Organizations that establish data warehouses to carry out in-depth data analytics often employ DBAs particularly for monitoring and supporting the data warehouse environment. He must be a competent DBA with complete knowledge of the differences between data warehouses and databases which support OLTP. Database Administration needs experience with business Intelligence and query tools, ETL skills, knowledge on data warehousing technologies like ETL, OLAP, etc., specialized database design of data warehousing, etc.
Lets's get started with SQL Server DBA Tutorial online!
Performance Analyst: Performance analysts are one particular kind of task-oriented DBA. They are more common than that of task-oriented DBA's. They concentrate only on the performance of the database applications. They need to understand all the details and all the SQL coding nuances for performance and have the capacity to develop performance databases. They possess thorough DBMS technical knowledge in order to be able to make proper changes to the DBMS and system settings as required. But, the performance analyst is not expected to be system DBA. He should be able to reach out to application developers to assist them in facilitating appropriate program changes for performance.
The Performance Analyst is typically the most qualified and senior-most member among the DBA staff. It is a role he has grown up with because of the experience and respect he earned in past tuning efforts.
Application DBA: Unlike the system, DBA is the application DBA. The DBA application concentrates on the database design and the continuous support and administration of the databases for a particular application or part of applications. The application DBA is capable of being an expert in writing and debugging complicated SQL and understands the best ways to include database requests in application programs are. The application DBA should be able to manage database change, performance adjustment, and most other DBA roles. The main difference is that the focus of application DBA is on a particular subset of applications instead of the overall implementation of the DBMS and the database environment.
Some organizations do not hire application DBAs. But, wherever Application DBAs are available, DBAs of general-purpose are always needed to support the entire database environment and the infrastructure. And when there are no application DBAs in the organization, general-purpose DBAs are recruited to support particular applications and also to maintain the database environment of the organization.
Top Frequently asked SQL Sever Interview Questions & Answers for freshers & experienced professionals
Conclusion:
Obviously, there are other types of DBAs as well. The fact is that the DBA job title doesn't involve a single job. There are a lot of jobs that come under the category of database administrator.
In this blog, we have seen various types of DBAs. These types of DBA positions exist according to the responsibilities and the tasks that are assigned to them. We hope you found the blog "Types of DBAs" useful. For more blogs, stay tuned to HKR Trainings website.
Related Blog: