What is Kronos Workforce?
Kronos workforce is a collection of work management software owned by Ultimate Kronos Group that has payroll, human resources, attendance, absenteeism software, scheduling, and many others. Some of the tools target specific industries, people, and cultures.
Kronos Workforce uses different processes within an organization to ensure it can produce more insights that can help forecasts and use them to manage the business effectively. To use the software, you contact the company, and they will let you know how much to pay.
All the software services are accessible on the cloud, making it easy for everyone to access it anywhere and on any device. It works for both small and large size organizations. With the rise in employment rates and management of the employees, it will be a solution for many people.
Want to Become a Master in Kronos? Then visit here to Learn Kronos Training
What does Kronos Workforce Consists of?
Kronos Workforce has several products that work with different industries and staff. The products included in the Workforce are:
Workforce Ready People Analytics
It helps companies make good decisions using data collected by the software. It uses different scenarios to provide valuable insights. It collects real-time data and visualizes it using the details about your workers.
It also has EmployeePerspectives Too that use Artificial intelligence to turn analytics and insights into action. It works together with the Succession Planning tool and Workforce Ready Scheduler to make the insights relative to the employee's response. The software also raises issues that the workforce experience using predictive analytics, making the owner take action to eradicate them.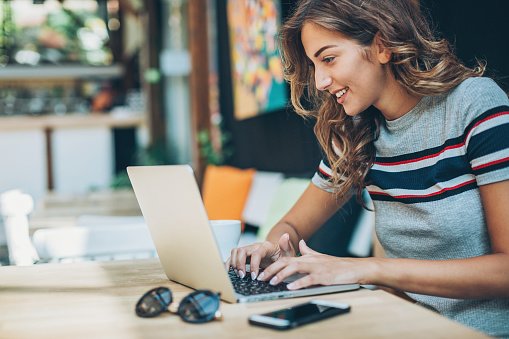 Kronos Training Online
Master Your Craft
Lifetime LMS & Faculty Access
24/7 online expert support
Real-world & Project Based Learning
Workforce Ready Talent Acquisition
It makes the online hiring experience good by giving applicants an easy time uploading CVs and performing searches. It also has auto-population features that enable the applicant to fill the form with the LinkedIn account details. It also has an option to parse all the required information from the candidate's CV. Employers have the power to set screening questions for the employment procedures.
It tracks the application status of jobs using the filtering method. It makes it easy to find the right candidates who you can email them using the software templates to alert them. It makes hiring easier and better, and it gives you better candidates who are fit for the job, making it efficient.
You can also use this workforce to create your job portal to help you source candidates and make it easier for you to track the application process.
Workforce Ready HR
It helps organizations with the hiring processes. Removes the majority of the paperwork by using it to make employee records, improving the efficiency of generating reports. It also eliminates issues like missing files and records and inaccurate data that enhance the workflow. It also helps you comply with the labor standards and affordable acts making you avoid fines set by the respective bodies.
Workforce Ready Time Keeping
It provides time-keeping tools that ensure employees report on time. It also alerts the management of cases of late arrivals, absenteeism, missed breaks, etc.This helps in automation and improves the accuracy of other records like payrolls.
Workforce Ready Payroll Services
It ensures that the tax deductions reduce printing costs, and make deductions easier, payslips, and payment generation. It makes all the payment processes fast and streamlined, reducing time wastage and errors.
Other products included in the workforce include:
Workforce Ready Mobile
Workforce Ready Data Collection
Workforce Ready Compensation Management
Workforce Ready Time Keeping
Workforce Ready Accruals
Workforce Ready Attestation
Workforce Ready ACA Manager
Workforce Ready Leave Manager
Workforce Ready Scheduler
Advantages of Using Kronos Workforce
Several benefits come with using the workforce. Some of the advantages include:
You can customize it to make it fit your desired appearance.
It has good customer service.
It improves engagement between the workers and employees.
It provides insights and analytics that help you improve the business in specific aspects.
Its user friendly
Final Thoughts on Kronos Workforce
Using Kronos software helps businesses manage all their activities in one place. It makes it possible to know your employee activities' overall performance with the support of statistics and visualizations. It makes everything work fast and saves a lot of time lost when doing it manually.
If you are a business owner and want a solution that will work for you even after trying other solutions that failed you. Try using Kronos Workforce, and you will love how it operates. Let it help you grow your business.
Related Articles