What is a Cybersecurity framework?
The cybersecurity framework consists of rules, guidelines, and practices that help users manage cybersecurity risks. It consists of objectives, and they have been around for several years. The framework is compulsory, and cybersecurity experts use it to secure data and other valuable assets by ensuring that they can control any risk associated with cyber-attacks and risks.
Many businesses are normally encouraged to implement and follow the frameworks to comply with international standards. Every organization has the power to use the framework, no matter the size or development. It is easier to adapt to it, and this is due to the modification feature provided by the customization options.
Become a Cyber Security Certified professional by learning this HKR Cyber Security Training
The main functions of a Cybersecurity framework
There are several functions of the Cybersecurity framework. Some of the functions include:
Identify: Companies have to ensure that they use the framework to manage risks that may occur to data, systems, and assets. The activities in this function enable organizations to understand managing cybersecurity according to the resource, frameworks, information, e.t.c.Some activities include governance, asset management, risk strategies, risk assessment, and business environment.
Protect: Organizations have to implement shields that restrict or manage a cybersecurity attack's impact. Some of the safeguards include firewalls, monitoring software, physical security, protective technology, data security, and maintenance, among others.
Detect: It involves the activities that recognize a cybersecurity event or attack. This method makes an organization think of methodologies to take after discovering the occasions. Some of the activities include the use of anomalies, continuous monitoring e.t.c
Respond: In this function, it's time to take action on the detected cybersecurity events. You have to maintain the event and contain any impact the vent can have on different facilities like data warehouses, servers, e.t.c.Some of the activities include communication, mitigation, analysis e.t.c
Recover: It is where the organization implements different activities to restore any activities when hit by a cybersecurity attack or put in different temporary measures that need to be executed when an attack occurs. Some of these should be timely, and some examples are recovery planning and good communication.
Become a Tritonap Web Certified professional by learning this HKR Tritonap Web Training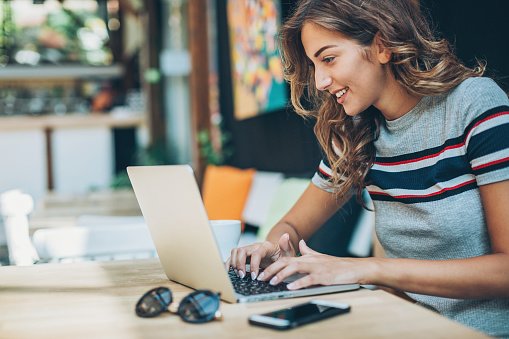 Cyber Security Training
Master Your Craft
Lifetime LMS & Faculty Access
24/7 online expert support
Real-world & Project Based Learning
Components of Cybersecurity frameworks
The framework has three components:
Framework core - it shows how the results of Cybersecurity exercises get arranged to make them more understandable.
Implementation tiers - it shows how an organization treats risk management.
Profiles - they show how organizations arrange themselves according to their goals, helping them have chances to improve cybersecurity at the company.
Want to know more about CyberSecurity,visit here Cyber Security Tutorial
Types of Cybersecurity frameworks
There are several types of Cybersecurity frameworks. Some of them include:
1. NIST Cybersecurity Framework
President Barack Obama started it to protect the infrastructure from attacks. Most organizations use NIST standards and principles to keep their assets safe.
It consists of complex measures and receives updates after a certain period. Its implementation takes a long time to ensure all the procedures and standards meet the documentation.
It follows all the Cybersecurity framework functions to implement all security systems gaps and identify all the risks. It recommends different ways companies can protect themselves from threats and attacks.
2. CIS framework
The Center for Internet Security invented it to protect companies from cybersecurity threats. It has experts who build different products and tools to serve various industries and government institutions. It works well with other frameworks like NIST, making it compliant with set standards like HIPAA.
It mainly uses tools like Benchmark, which helps companies configure security settings without impacting performance. Some of the other products and tools it provides include CIS SecureSuite®, CIS Hardened Images®, CIS Critical Security, Controls®, Albert Network Monitoring, Managed Security Services, Endpoint Security Services e.t.c
Top 30 frequently asked Cyber Security Interview Questions
3. NERC-CIP
There was a period when many United States organizations were facing cybercrime attacks. It forced North American Electric Reliability Corporation - Critical Infrastructure Protection (NERC CIP) to develop guidelines to reduce cyber attacks on power infrastructure. It targeted the organizations in the supply chain sector.
It has a lot of emphasis on training staff, categorizing important assets and systems, and recovery plans.
4. ISO 27001 and 27002
These are internationally recognized certifications invented by the International Organization for Standardization (ISO) to evaluate the standards of different cybersecurity programs. It checks how the organization is internally organized and how they work with third-party partners.
ISO 27001 ensures that the company management can manage all the security risks by maintaining any threats.ISO 27002 ensures that a company has the best cybersecurity practices. The whole process of ensuring you are ISO certified takes a lot of time and resources.
5. SOC2
It was started by the American Institute of Certified Public Accountants (AICPA) to ensure that companies and their partners are safe when dealing with the customer's data. It has over 50 requirements that brands should meet, and it can take up to one year to become compliant.
Most users who have tried it view it as hard to implement, especially those working in the banking industry. It plays a better role in the organization and regulatory overview and governance.
Benefits of using Cybersecurity frameworks
It helps find gaps in the company infrastructure, projects, and staff.
It helps companies discover practices that work better than those in the frameworks.
It is more interesting as it gives the business a chance to implement it in stages.
It enables companies to compare what they have achieved and what needs to be done.
It shows the company's willingness to work with the framework's procedures.
It makes it easier to cooperate with partners when discussing security issues.
Conclusion
Cybersecurity is vital in securing organization systems and data from security breaches. The Cyber security frameworks have enabled organizations to follow relevant rules and regulations by training their employees properly. It will help them prevent crucial data from hackers and threats. Further, these frameworks strengthened the businesses to fight against hidden or unknown threats by following the regulations.
Related Blogs: