What is the TOGAF architecture framework?
TOGAF is an open architecture framework and also known as "enterprise architecture methodology". The TOGAF architecture framework offers a high-level enterprise framework for various software development. The main purpose of using the TOGAF architecture framework is to organize the multiple development processes by using a systematic approach and with the help of this approach we can reduce the errors, helps to maintain the timeline, budget management, and aligning the multiple information technology services to produce the high-quality products.
The first TOGAF was developed in 1995, and in 2016, it reached the peak, this is because almost 80% of the companies and also fortune 500 companies use this TOGAF framework due to its high-level enterprise benefits. TOGAF is a free software to use internally, but not available for commercial purposes. As we know that each software tool accelerated with various certifications. So in the case of TOGAF, we can see more than eight industry-oriented certificates and you will get 71 accelerated courses related to TOGAF.
TOGAF architecture framework overview:
As I said earlier, TOGAF offers various benefits like reducing errors, aligning IT goals, and maintaining the budget. With the help of the TOGAF architecture framework, it's very easy to define and organize the software requirements before starting your project, and you can also analyze the errors quickly. TOGAF is a kind of software tool for assisting the acceptance, use, maintenance, and production of software products. The TOGAF can also be considered as a method- this method is known as the "TOGAF architecture development method". This type of method mainly used to develop enterprise architecture that addresses the business needs.
TOGAF framework:
The TOGAF framework is mainly used to perform high-level industry tasks. As we discussed earlier, there are a lot of benefits offered by TOGAF architecture. Now it's time to know about the TOGAF framework,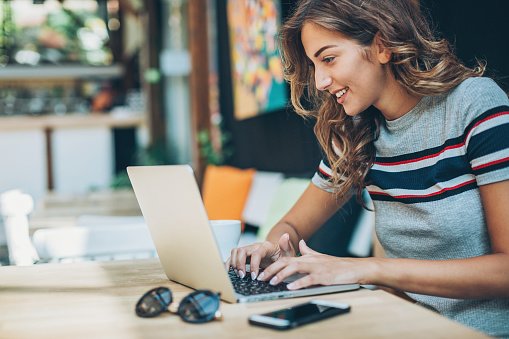 Togaf Certification Program Training
Master Your Craft
Lifetime LMS & Faculty Access
24/7 online expert support
Real-world & Project Based Learning
TOGAF framework is a widely used architecture framework, and this offers various approaches for designing, implementing, planning, and governing enterprise-level information technology architecture. Usually, TOGAF architecture is modeled in four levels such as business, data, applications, and technology. This TOGAF relay on processes like modularization, standardization, and proven products, services. TOGAF is designed on TAFIM or a technical architecture framework for information management. The architecture development method or ADM is the heart of TOGAF. This ADM method enables businesses to establish a process around the software development life cycle and also customize the specific organization's needs.
Advantages of TOGAF architecture:
The following are the few advantages of TOGAF architecture;
1. This TOGAF architecture framework gives us a useful language for communicating and sharing ideas about how the IT system can/ should support business needs.
2. TOGAF architecture also provides a process to assist the development of enterprise architecture and ensures all aspects are addressed in your business enterprises.
3. The various methodologies like TOGAF ADM offer templates for enterprise architecture development work.
4. Facilitate collaboration and communication and describing the process of enterprise architecture.
5. Develops the information system architecture, develops a baseline and targets the architecture, and analyzes the gaps.
6. Prepare the organization for a successful architecture project.
TOGAF pillars:
The following are the three main pillars of TOGAF architecture:
1. Enterprise architecture domain:
As we already know that TOGAF is based on various interrelated areas of the specification known as "Architecture domains".
Below are the key points;
1. Business architecture defines the business strategy, organization, key business process, and governance of the organization.
2. Data architecture describes the structure of the organization to define logical and physical data assets and multiple data-associated data management resources.
3. Application architecture offers a blueprint for the individual system to be deployed, establishes the interaction between the application systems, and also their relationships to the core business process to organize them with the framework architecture for services will be exposed to integrate the business functions.
4. Technical architecture describes the hardware, networking, and software infrastructure to support the deployment of the mission-critical business applications.
2. Architecture development method:
The architecture development method or ADM used to define an enterprise architecture that will meet the business and IT infrastructure. This also helps to tailored to the organization's needs and manages the execution of architecture planning activities. This process is iterative and cyclic. Each iteration step checks with requirements and involves combining both data architecture and application resources. This method also offers entire information architecture. Here the performance training can also be applied to the requirement phase, business architecture, information system architecture, and technology architecture. One more point to remember is that information system architecture can also be applied with both data architecture and application architecture.
3. Enterprise Continuum architecture:
The enterprise continuum is a way to classify the solutions and architecture that helps to form the foundation architectures to organize specific architecture repositories. This also consists of architectural models, architecture descriptions, artifacts, and architecture patterns. This enterprise continuum consists of both architecture continuum and solution continuum. This architecture continuum describes the reusable structures that also rules, relationships, and representation. The solution continuum describes the implementation of the architecture continuum to define the solution building blocks.
Features of TOGAF 9.1:
The following are the important features of the latest version of TOGAF 9.1:
a. Continent metamodel component: This TOGAF 9.1 version lifecycle process the creation and management of business enterprise architecture to support ADM methods. This also helps to implement the business proprietary architecture using tools, output checklist, richer, and streamlined approach.
b. Partitioning feature: TOGAF latest version 9.1 that offers suggestions and guidance to participate in the specific architecture within the business enterprise.
c. Architecture repository: This feature acts as a document that consists of participants, details, enterprise architecture, and relevant projects. This also includes the ideas, policies, framework process, and designs.
d. Enterprise continuum feature: this is a kind of documents that addresses the abstract concepts and also defines the framework architecture repository. The enterprise continuum feature helps IT and other business units which are related to one another.
e. ADM guidelines and techniques: this feature expands the ADM information that includes how to apply the guidelines within your organizations. This also helps to establish security and protective considerations.
TOGAF tools and certifications:
In this section, we are going to explain the various TOGAF tools used and certifications offered to master the TOGAF framework architecture;
1. Alfabet AG software: the versions included are planning IT 7.1 and later.
2. Avolution software: This version includes ABACUS 4.0 and later.
3. Bizz Design software: this version supports Bizz design Enterprise studio.
4. BOC groups: The software includes ADOIT.
5. Orbus software: Iserver business and IT transformation suite 2015 and later.
6. Planview software: the software includes Troux.
7. Software AG: this software includes ARIS version 9.0 and later.
8. Sparx systems: this software includes the Enterprise Architect V12.
The certifications included are:

1. Udemy foundation enterprise certification training.
2. Edureka TOGAF certified training.
3. Good elearning TOGAF 9 certified training.
4. Global knowledge TOGAF 9.1 certification training for practitioners' level 1 and level 2.
5. E-learning Launchpad TOGAF 9.1 certification training.
6. EA principals TOGAF 9 course: this includes level 1 and level 2 combined.
7. QA TOGAF 9.1 certification course.
Limitations of using TOGAF architecture framework:
Here we have tried our best to define few limitations of using the TOGAF architecture framework:
1. The TOGAF framework evolved from the creation or change of transactional information processing systems.
2. Real-world Information technology and business are much more complex.
3. Frameworks are ideal for creating detailed versions to create enterprise architecture and need to be customized to suit the individual organization's needs.
Conclusion:
In this TOGAF architecture framework blog, we have explained about overview, benefits, architecture, advantages, and limitations of TOGAF. In this blog, we have also mentioned the major certifications training offered by various top most institutions. As per Gartner's report, almost 80 percent of major companies and 60 percent of the fortune 500 companies adopt the TOGAF framework in their businesses. The major key roles of TOGAF included are reducing errors while developing software, budget management, and aligning IT components. So learning TOGAF will be more beneficial for those who want to pursue their career as a framework architect or software architect.