SAP MDG Tutorial - Table of Content
What is SAP MDG?
SAP Master Data Governance is a solution to manage the master data, which enables us to create, modify and distribute centrally or for consolidating master data throughout the system environment. This data integration offers the lavishness of reusing the validation frameworks, data models, and business logic that leads to a great improvement in the master data quality.
Become a SAP MDG Certified professional by learning this HKR SAP MDG Online Training !
Why to use SAP MDG?
SAP MDG allows the Company to benefit from the following facilities:
SAP MDG maintains supplier, material, financial, customer and other data Centrally to ensure stability throughout the enterprise.
The benefit of a demonstrable audit trail that identifies why, by whom and when the data is modified.
Applying, integrating and reusing available business logic and infrastructure for data authentication.
Use pre-built user interfaces as well as a workflow on the verified data models.
Duplicate master data in the non-SAP and SAP systems, allowing the creation and maintenance of master data governance.
SAP MDG enables a unique solution that can provide both the central governance and the consolidation, shortens management and reduces the Total Cost of Ownership.
Provides a unique and reliable view of data and responds to Enterprise Information Management and Master Data Management challenges.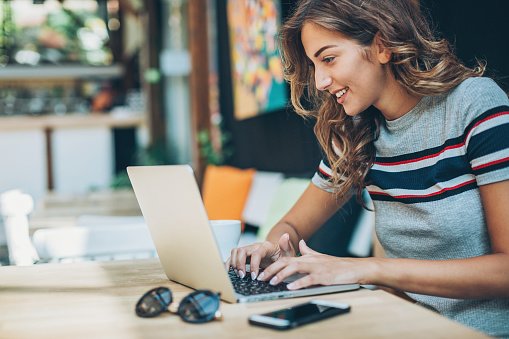 SAP MDG Training
Master Your Craft
Lifetime LMS & Faculty Access
24/7 online expert support
Real-world & Project Based Learning
Benefits of SAP Master Data Governance:
It makes use of typical SAP ERP checks.
Reusing discrete and existing SAP data structures and capabilities.
Adaptability and scalability to the specific requirements of the client.
The user interface is configurable, customizable and adaptable using Floor plan manager.
Integrates rules-based workflow by BRFplus, which can be tailored quickly and individually. It provides automatic workflow control as well.
Data consolidation and harmonization across a variety of systems.
Transparency on tasks within the Master Data handling area.
Transparency in the way data impacts business processes.
Innovation of SAP Master Data Governance:
When dealing with the difficulties involved in master data handling while optimizing SAP investment, SAP Master Data Governance offers a number of benefits. The application also offers pre-configured data models, role-based user interfaces, validations, and predefined workflow. Workflow can be improved with minimal effort, which allows multiple people to add their expertise in handling complex master data. For example, an employee may modify classification details on a substantive master file, and some other employee may add another action and their conversion.
Workflows include steps to approve changed data. Until approval, the data exists in a Staging area that is separate from the Master Data of the product. After approval, the data is sent to the tables of the creative master data. The data is then distributed throughout the system, that agrees to the modification of this Master Data. This way, MDG provides consistent permissions, definition and data duplication to both SAP Business and non-SAP systems. Based on all of these changes and approvals, MDG has compliance and a comprehensive audit trail. MDG also provides the flexibility to upgrade delivered copies or create whole new MDG applications based on custom-defined data models, including appropriate roles, validations, workflows, and user interfaces.
Top 30 frequently asked SAP MDG Interview Questions !
SAP MDG support for the financial data:
To support financial enterprises for accelerating financial close.
Facilitates enterprises' centralized creation of financial data objects and the spread of such objects to decentralized units.
This ensures the standard use of entities acts over entire financial units, that includes Reporting, Financial, Operational, and Planning Consolidation units.
Provides a collective setting where the financial specialist can argue about new objects, avoid doing unwanted objects and reach the entire audit track for the complete modifications.
Takes into consideration the time requirements for data change and group change requests.
SAP MDG support for the supplier data:
Assists companies in coordinating and controlling the difficult process of creation and evaluation of supplier data.
The process requires different individuals with different specializations to give at the right time and in the right order to make sure the details are accurate and accessible.
Has a flexible rules-based platform to authenticate data to ensure data quality within the making process.
Helps in Eliminating the data redundancy via duplicate identification and integration features.
SAP MDG support for the material data:
Organize the data maintenance process for the different users, ensuring that the data is accurate, consistent, and complete from a creation point of view.
Improves the reliability of master data of materials and products over the entire Business network.
Document the modification throughout the material lifecycle to ensure compliance.
SAP MDG support for the customer data:
It allows organizations to develop a richer and more in-depth understanding of client-centred, non-redundant and up-to-date information.
It Supports the rationalization of all client-based business transactions, that includes marketing, sales, and service.
It Supports improving profits and revenues and allows for the possibility of cross-selling.
Overview of SAP Master Data Governance:
SAP MDG is a perfect fit for SAP ERP in the SAP business suite. SAP introduces a combined data management system for validating, maintaining and allocating master data with SAP MDG. This combination boosts maintenance strategies, enables a considerable improvement in the quality of the reference data and ensures the legal requirement observance. Additionally, the automated workflow in SAP MDG makes it possible to speed up and stabilize the business and the maintenance processes. Since MDG enables the volume of Master data up to a million records per object, the organization knows the size increase and internationalization. Therefore, they can take on the difficulties of operating an effective master data management unit.
Accurate and Reliable Master Data, create the fundamentals for the complete business processes. Inconsistencies in the payment terms, customer addresses, or details of risky goods may result in significant delays in the business process, such as incorrect deliveries, payment of invoices, etc. The differences also lead to complete shipments of goods not obtaining their proper destination. This results in a significant financial risk to organizations; it also increases the risk of poor business decisions due to inconsistent data.
The complexity of the organization is reflected in its master data and its governance. Master data maintenance is mostly performed in heterogeneous system settings at the local and global levels. Master data is generated and managed globally and enhanced by local characteristics. Organizations are able to overcome these problems and control complete master processes in an automatic and consistent manner with SAP MDG. They are able to maintain the accuracy and consistency of master data across their organization by using effective data governance functions to create, maintain, and duplicate master data. Consistent governance of master data helps the Company better function its key activities, such as financial consolidation, new product introduction, and supplier onboarding.
Become a SAP MDG Certified professional by learning this HKR SAP MDG Technical Training !
How does MDG authorize an enterprise with authenticated data?
The SAP MDG application provides the customer with robust master data to improve business efficiency, simplicity, and process flexibility. The MDG current version extends the master data consolidation feature to the master data domain in addition to supplier and customer data. The new integration approaches allow a data change in the Ariba supplier and performance management solution, SAP S/4 HANA and Hybrid eCommerce solutions by helping customers manage on-premises data and hybrid cloud processes and the applications in the best way.
How does SAP MDG increase quality and data management?
MDG is a data governance device based on a repository specially designed to support a master data quality of the company and data policy management requirements. SAP MDG offers a wide range of capabilities for processing master data assets and related data policies and terms from the central location. Companies are able to manage and identify key data assets using custom glossary terms as well as metadata, identify data rules and policies, trace the lineage of their data easily, and define the data ownership.
Conclusion:
In this tutorial, we have learned about SAP Master data governance, why Companies use SAP Master data governance, benefits of SAP MDG, innovations in SAP MDG, etc. We hope you found this information helpful. If you are looking for any other topics related to SAP MDG, feel free to comment. We will get back to you with the solution.
Related Article: