What is Anaplan- Table of Content
About Anaplan
The Anaplan program is designed to help businesses with their financial, operational, and sales and marketing planning. Companies can access the program from any location in the world because it was created on a cloud-based platform. Anaplan offers a variety of features, such as the ability to create and maintain models, project sales, and track performance. The software's mobile app allows users to access their Anaplan accounts from their phone or tablet. Anaplan is a powerful tool that businesses may use to improve planning and performance.
To gain in-depth knowledge with practical experience, then explore HKR'S Anaplan Training !
Why Anaplan?
Spreadsheets are quick and easy tools, but what happens when you have to rely entirely on them to keep your operations running smoothly or your forecasts accurate? You spend a significant amount of time and effort just coordinating between all of your workbooks and the numerous source data systems. Did you know that 9 out of 10 organisations still use spreadsheets for planning, budgeting, analysing data, and reporting? You may connect them all with Anaplan without having to navigate that confusion.
Anaplan simply modernises your spreadsheets to suit the demands of the contemporary world. We combine numerous systems into a single scalable, user-friendly platform, along with all of the associated spreadsheets. This is not just a grid system; it is a cloud-based, full-service architecture. With Anaplan, you can move more swiftly and organise all of your unique complications in a controlled environment.
Anaplan is the tool that will simplify your life, whether you're an executive, a cost centre manager, or an analyst. No matter where they are located inside the business, all of your organisation's planning, forecasting, and budgeting needs will be satisfied with the same Anaplan platform. You'll experience synergies with Anaplan's simplicity that range from time savings and operational efficiencies to improvements in the top line and decreases in wasteful spending, all of which are crucial elements in your company's success.
So why would you want to switch to Anaplan?
Data: A spreadsheet is not a database. You require dynamic, current data, not static data.

Accuracy: The majority of users wrongly believe that the spreadsheet is error-free, even fact more than 90% of them include severe problems. When utilising Anaplan, you can be guaranteed that the data is accurate.

Scalability: As your business grows, your spreadsheet database may as well. Anaplan allows you to grow your data without becoming overburdened.

Risk: Spreadsheet errors can result in errors in business. These blunders and errors can be avoided thanks to Anaplan's integrated platform.

Time: It's important to value your time. In a recent webinar presented by CFO.com and Anaplan, nearly 42% of attendees claimed to spend more than 20 hours each week looking at spreadsheets. You can reduce that with the aid of Anaplan.

Flexibility: Anaplan provides you with the intuitive flexibility required to accurately plan and forecast the future of your company. To do that, you need accurate historical data, which Anaplan gathers on a user-friendly platform.

Agility: By using Anaplan, you'll be able to identify issues earlier and take swifter action. Agility in decision-making can save you a tonne of money in the corporate world.
Spreadsheets are used extensively in your company. Despite their crucial role, they have constraints that make you consistently manufacture more. You don't have to spend your days living under a mountain of paperwork, spreadsheets, and forms. Check out how Anaplan can improve your life right now!
History Of Anaplan
In 2006, Anaplan, a provider of cloud-based software, was created. The company sells software that helps with business operations planning and management. Guy Haddleton, Sue Haddleton, and Michael Gould, three software entrepreneurs, founded Anaplan. The company received its initial funding from private equity firms and venture capitalists. In 2013, Anaplan commenced trading on the New York Stock Exchange. Since then, the company has grown and expanded its software offering. Over the years, Anaplan has won numerous accolades and awards and worked for some of the most prestigious companies in the world. Today, Anaplan has over 1,000 employees, is a publicly traded company, and has operations in 12 different countries. The company is still growing and developing, and it is changing how businesses function and plan. Today, major businesses use Anaplan to assist them in planning and managing their operations all over the world.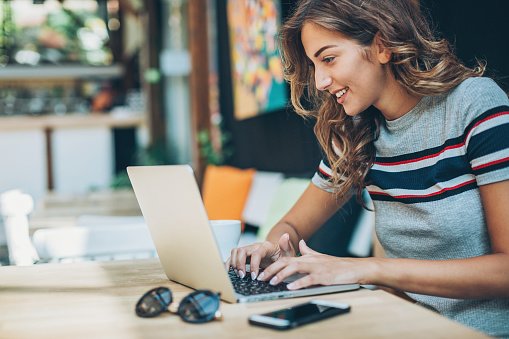 Anaplan Training
Master Your Craft
Lifetime LMS & Faculty Access
24/7 online expert support
Real-world & Project Based Learning
Anaplan Workspace
Anaplan workspace is a secure, cloud-based environment where you may build and share your Anaplan models. The Anaplan workspace is available on any device and from any location. Once you log into your Anaplan account, you will be sent to your workspace. In your workspace, you could see a list of your Anaplan models. A new model can be made by clicking the "Create Model" button. To build a model, you must add data to your workspace. You can add data by using the "Add Data" option. After entering fresh data, you may start building your model. In the Anaplan workspace, creating a model is easy. To add the desired data fields to the workspace, just drag & drop them there. Following that, you can start creating your Anaplan model.
Mathematical simulations of actual circumstances are Anaplan models. They are commonly used in business and engineering to assist in making decisions about complex systems. Anaplan models can be modified for a number of applications since they are flexible and extendable by design. They may be used to study everything from financial markets to traffic patterns. If using an Anaplan model is necessary for your engineering or business endeavour, There are a few things you should remember. A powerful computer is first required because Anaplan models require a lot of work. Second, because Anaplan models are typically huge and complex, you must have a solid background in mathematics and statistics. Last but not least, Anaplan models can be extremely complex, making it crucial to collaborate with a skilled Anaplan modeller who can make the most of Anaplan.
Let us learn about a few aspects of Anaplan
Anaplan's Central Library
All Anaplan clients, associates, and staff have access to the Central Library as a resource. It is jam-packed with details about Anaplan and includes videos, user guides, and product documentation. For the most recent information, make sure to frequently check back as the Library is continuously being updated with new materials.
Anaplan's Calculation Engine
The Anaplan platform is built on a calculating engine. It is a distributed system that can perform millions of calculations per second and is very scalable. The engine is able to effectively manage massive data quantities, challenging calculations, and several concurrent users. At its core, Anaplan's compute engine is what gives the platform its power and potency. Because Anaplan can do millions of calculations per second, you may utilise it to help you solve even the most difficult business problems. If you're looking for a platform that can handle complex calculations and enormous volumes of data, Anaplan is your best choice.
Anaplan's User Experience
Because of Anaplan's simple and effective user interface, users may create models and run simulations with little prior experience. Because of the platform's excellent scalability, businesses of various sizes can use it. Anaplan continuously improves its user experience by releasing new features and updates on a regular basis. Because of this, Anaplan is quickly becoming the best software platform for business planning and modelling.
Benefits Of Anaplan
Even if Anaplan has many benefits, let's try to understand a few of them.
Dynamic Planning
One of Anaplan's most notable benefits is its ability to help businesses with dynamic future planning. Anaplan is a crucial tool for businesses that need to be flexible since it enables organisations to quickly and simply alter their plans when new information becomes available. Anaplan also has the ability to improve prediction accuracy, make the most of resource usage, and streamline financial planning. If you're looking for planning and performance management software that can help you expand your business, Anaplan is without a doubt a choice to consider.
Intelligent Decision-Making
Anaplan is a cloud-based software supplier that offers a platform for business decision-making. The company offers several benefits that help organisations save time and money, which help make wiser decisions. The platform offers a number of benefits that could help organisations improve their decision-making processes. The Anaplan software is designed to help businesses with forecasting, planning, and budgeting. The program allows for the creation and sharing of models as well as the tracking and management of data. Anaplan also offers a selection of training and support services to help businesses get the most out of their software.
Some of the key benefits of using Anaplan include:
Having the ability to quickly and easily mix data from many sources
Creating complex scenarios and what-if scenarios
The ability to develop and manage group plans
The ability to gauge and evaluate the progress of aims
The ability to recognize and quickly address planning errors
These are just a few ways Anaplan may help firms decide more wisely. If you want to improve the decision-making process within your firm, Anaplan is undoubtedly a solution worth investigating.
Adapts Quickly
Anaplan is renowned for its rapid response time to shifting demands. This is because of the software architecture's flexibility, which enables quick deployment and simple administration. The features of Anaplan can also be simply altered to suit the particular requirements of every firm. Overall, Anaplan offers a dependable and user-friendly planning solution that is easy to adopt and can be tailored to suit the requirements of any organisation.
Stay Focused and On Target
The capacity of Anaplan to help users stay focused and on task is one of its main benefits. Anaplan users may quickly set and manage goals, monitor their progress, and spot any potential roadblocks to success. Due to their inability to achieve this level of vision and control, conventional planning techniques frequently result in diminished concentration and attention. As a result, Anaplan can support users in staying on track and achieving their goals.
Boost Shareholder Confidence
Anaplan is a cloud-based platform that gives companies access to thorough, current data about their operations, helping them woo investors. Making decisions regarding how to manage the company, where to spend resources, and how to react to market changes can be done using this knowledge.
Anaplan offers a variety of benefits that can help boost shareholder confidence, including:
Meet Regulatory Requirements
A central data and analytics repository is provided by Anaplan's software as a service (SaaS) solution to help businesses comply with regulatory requirements. The program supports every step of the compliance lifecycle, including data collection, analysis, reporting, and monitoring. An advantage of Anaplan is that:
Anaplan complies with all important compliance legislation, including Sarbanes-Oxley, Gramm-Leach-Bliley, and Dodd-Frank, with which it is fully compliant.
Data collection, analysis, and reporting are just a few of the manual compliance tasks that Anaplan's software automates. This results in a more efficient compliance process. As a result, firms will have less compliance work to do.
Reduced compliance costs: Organisations can save money on hardware, software, and a range of other features by using Anaplan's SaaS strategy.
Because of this, Anaplan's software is a great tool for any business that needs to follow the law.
Powerful hyperblock technology
The powerful hyperblock technology employed by Anaplan is unrivalled in the market. Utilising Anaplan, businesses can quickly and easily combine different data sources, making it easier to identify links and trends. This technology also enables firms to make better decisions through the use of simulations and "what-if" scenarios. Anaplan is also extremely scalable and adaptable to meet the changing needs of businesses.
Centralised resources for collaborative planning
Enterprises can plan and manage their businesses in a centralised, collaborative environment with the help of the cloud-based planning and performance management platform Anaplan. The platform makes it easy for businesses to connect their data, people, and ideas in order to make better decisions and achieve better results.
The key benefits of Anaplan include the following:
The ability to connect information from several sources for a more thorough picture of the business.
A centre of coordination that enables everyone to take part in the planning process.
An intuitive interface that is flexible and user-friendly makes developing and updating plans straightforward. As a result, firms are better able to quickly and effectively seize opportunities and avoid threats.
If you're looking for a comprehensive planning and performance management solution, Anaplan is a terrific alternative to take into consideration.
Easy to use and requires minimal IT support
The Anaplan platform is meant to be user-friendly with minimal IT assistance needed. As a result, companies using Anaplan's service can save time and money. Additionally, Anaplan's platform is easily adaptable to a company's unique requirements. Considering Anaplan's adaptability, businesses of various sizes can quickly embrace it.
Informed data-driven decisions
Anaplan is a powerful cloud-based tool that helps businesses make decisions based on reliable information. You can swiftly combine and collaborate with data from numerous sources using Anaplan to gain a thorough view of your organisation. As a result, you are in a position to make decisions that will enable you to raise your income. Anaplan, which is also user-friendly and has a variety of functions, can assist you in getting the most out of your data. Supply chain management, financial forecasting, and sales and marketing planning are just a few of the jobs that may be completed with the adaptable tool Anaplan. If you're looking for a tool to help you make better data-driven decisions, Anaplan is a great option to take into account.
Get ahead in your career with our Anaplan Tutorial !
Anaplan Features
Let's examine some of Anaplan's many features.
Enterprise scaling
The first and only planning tool designed specifically for businesses is called Anaplan. It was built from the bottom up with features that support enterprise-wide collaboration, scalability, and security to satisfy the demands of large businesses.
Some of Anaplan's key features include:
Anaplan's user interface is designed to make it simple for users to collaborate throughout the whole enterprise. Anaplan also offers a variety of security features to guarantee that only authorised users have access to crucial data.Because Anaplan is scalable, it can expand to meet the needs of the largest businesses. Millions of users and billions of rows of data can be handled.
Anaplan provides data encryption, user authentication, and access control as security features.
Data sharing and integrations
Users can share data and combine it with other software systems thanks to Anaplan's wide range of features. Users can now easily collaborate on projects and access data from a variety of sources.
These features make Anaplan a powerful tool for businesses of all sizes.
Data sharing: Users can exchange data with others using the platform's secure sharing feature.
Feasibility: It is feasible to integrate data between Anaplan and other programs like Tableau and Salesforce. As a result, users can now get data from several sources in one place.
Collaboration: The platform's collaboration capabilities make it simple for users to collaborate on projects together.
Security: Anaplan's compliance and security measures are designed to safeguard your data and make sure it conforms with all applicable regulations and laws. Whether you're looking for a simple way to share data or a complete management system for your business, Anaplan provides the features you need.
Machine learning (ML) and artificial intelligence (AI)
Characteristics of Anaplan Machine learning (ML) and artificial intelligence (AI) have the potential to fundamentally alter how businesses operate. These technologies can speed up the decision-making process for businesses by automating the analysis of data. They can expand to handle enormous amounts of data, making them accessible to businesses of all sizes. In this interesting new sector, where ML and AI are already providing meaningful data in a variety of different industries, Anaplan is at the vanguard. Their team of experts has created a platform that makes it simple for organisations to adopt these technologies and utilise them to their full potential. If you want to use ML and AI to improve your business, Anaplan is the best choice.
Collaborative connected planning
Anaplan is a cloud-based planning and performance monitoring software that enables companies to jointly create integrated plans across many dimensions.
Anaplan's features include:
An easy-to-use interface that streamlines the process of generating and sharing plans.
Establishing connections between methods for many dimensions, including financial, operational, and human data
A space where firms may work together to develop ideas side by side in real time.
There are numerous pre-made models and templates that can be used to speed up the planning process.
Pros and Cons Of Anaplan
Anaplan is a cloud-based planning and performance management solution that offers many advantages to businesses. However, like with any software solution, there are a few potential drawbacks to consider.
Let's examine Anaplan's benefits and drawbacks to help you decide if it is the right choice for your business.
Pros:
Anaplan offers a flexible and scalable solution that can grow with your business.
Anaplan can help you manage your planning and performance because it is simple to use and offers a wide range of possibilities.
Anaplan connects with a range of well-known business programs, making it simple to use with your present systems.
Cons:
Costs for using Anaplan might be significant, particularly for bigger businesses.
Lack of a number of features that other planning software systems include.
In general, Anaplan is a great option for businesses looking for a user-friendly planning system with the capacity to handle huge data volumes. However, businesses should be aware of any potential drawbacks before selecting Anaplan.
Top 30 Anaplan Interview question & answers for 2022
Conclusion
Anaplan is one of the leading suppliers of business planning software. They offer a great piece of software that may help you plan and run your business more effectively. Software that is easy to use and provides you with all the information you need to make better business decisions has been developed. If you seek a reliable and trustworthy company for your business planning needs, you can engage them.
Related Articles