What is AWS:
AWS refers to Amazon Web Services. As a cloud computing pioneer, Amazon was the first to enter into the cloud services market ten years ago. In terms of customers and products, Aws Leads. When it comes to cloud service quality, it is considered the benchmark. It provides a variety of Infrastructure as a Service (IaaS) offerings which can be categorized into the database, computing, networking, content delivery, and storage. AWS allows a flexible and smooth data collection flow by using server-less services like AWS Lambda Functions, Amazon SQS Queues, and Amazon Kinesis Streams. AWS offers organizations the ability to select the operating system, database and programming languages, and web application platform according to their needs.
The use of cloud infrastructure resources may be monitored with the help of AWS management tools like Amazon CloudWatch and AWS CloudTrail to monitor user activity and AWS configuration to manage resource inventory and modifications. AWS helps to improve organizational business growth and productivity significantly. Some disadvantages of AWS include complicated infrastructure and default service limitations that are defined based on average user requirements. The data centers of Amazon are the most important of the three cloud providers, and they are located in 77 areas around the world.
Take your career to next level in AWS with HKR. Enroll now to get Aws Online Training Demo
What is Azure:
Azure is the product from Microsoft. Azure was designed to build, deploy and manage diverse applications and services across the vast network of data centers managed by Microsoft. Azure's services include networking, computing, data management databases, and performance. Azure Site Recovery allows organizations of any size to arrange site-to-site duplication and data recovery to virtual machines that are hosted on Azure itself. Azure provides data storage redundancy or Zone redundant Storage in various data center regions.
Azure ExpressRoute makes it easy to connect the data center to Azure via a private link without the help of the Internet, thus offering greater reliability, increased security, and reduced latency. Azure also has expanded networking abilities that include the support of multiple onsite virtual network connections, as well as the possibility of connecting virtual networks through different regions of one another. Azure offered the lowest request-based and discounted instance prices. Specialized developers can test, write and deploy algorithms with the help of the Azure Machine Learning Studio.
We have the perfect professional Azure Course for you. Enroll now!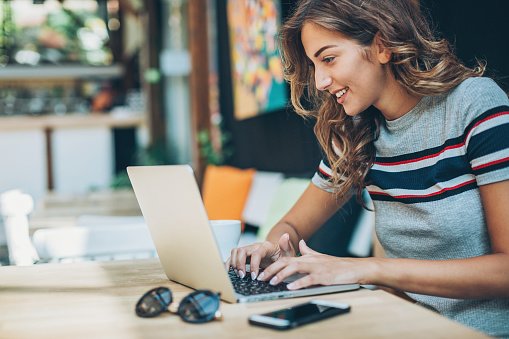 Google Cloud Training
Master Your Craft
Lifetime LMS & Faculty Access
24/7 online expert support
Real-world & Project Based Learning
What is Google Cloud Platform:
With a responsive interface, reduced costs, flexible compute options, and preemptible instances, GCP is an interesting alternative for AWS and Azure. Google uses complete encryption on all communication and data channels, that includes traffic between data centers. Few areas in which Google Cloud competes strongly with AWS include configurability of instances and payments, privacy and traffic security, profitability, and machine learning. These three cloud providers, while providing discounts of up to 75% for one to three years commitment, Google also offers a sustained usage reduction of up to 30 percent on each type of instance operating for over 25 percent every month. Google has a number of standard APIs for natural language processing, computer vision, and translation. Machine learning engineers can create models using the open-source TensorFlow deep learning library of Google Cloud Machine Learning Engine.
Want to get certified in GCP. Learn from our experts and do excel in your career with HKR'S Google Cloud Online Training
Comparison between Amazon Web Services, Microsoft Azure, and Google Cloud Platform:
The differences among the top three cloud services are observed by examining them using various parameters like storage, compute, locations, databases, and documentation.
Storage: Amazon web services provide Amazon S3 (S3 indicates Simple Storage Service), which is the best option for storage with complete documentation, proven technology, with appropriate community support. Google Cloud Storage and Microsoft Azure Storage provide reliable storage services too.
Compute: AWS provides the Elastic Compute Cloud, which manages all computing services by controlling virtual machines that have pre-configured parameters and which can be configured by users as needed. Azure provides Virtual Machines as well as Virtual Machines Scale sets, whereas GCP offers the Google Compute Engine that carries out the same functions.
Databases: Numerous database services and tools options are available from all primary service providers. Amazon's relational database service will support the main databases like PostgreSQL and Oracle and handles everything from update to patch. The Azure SQL Database provides SQL database management functions for Azure, whereas this is Cloud SQL for GCP.
Documentation: All the three cloud service providers provide very high-quality documentation even though AWS performs better than GCP and Azure.
Location: Azure, AWS, and GCP provide excellent worldwide coverage and guarantee optimal application performance with the shortest possible route to the target audience. Amazon is available in 77 areas, while Azure is available in 60 regions and Google is available in 33 countries, with more recent regions added on a regular basis.
Lets Strat With Bluecat Fundamental Training
Now let us compare the pricing of AWS, Azure, and Google Cloud
The following is a comparison of the AWS, Azure, and GCP pricing models according to the type of machine they offer:
Small Instance: In AWS, the small instance includes 8GB RAM and two virtual CPUs. It will cost us about 69 US dollars per month. While for the same instance of 8GB RAM and two virtual CPUs in Azure will cost us about 70 US dollars per month. Compared to AWS, GCP will provide us with a very basic instance that contains two virtual CPUs and 8GB of RAM at a rate of 25 percent cheaper. As a result, it will cost us approximately 52 US dollars per month.
Largest Instance: The biggest instance provided by AWS contains 3.84TB of RAM and 128 virtual CPUs, and it will cost us approximately 3.97 US dollars per hour. While for the same instance of 3.84TB of RAM and 128 virtual CPUs, it will cost us approximately 6.79 US dollars per hour. GCP is leading the way with the largest instance comprising 3.75TB of RAM and 160 virtual CPUs. The cost will be approximately 5.32 US dollars per hour.
Recently AWS has started providing pay-per-minute billing. Azure is already providing the same service, whereas Google cloud is providing pay-per-second billing that saves the users money. It also helps the users by providing a number of discounts which saves the money of Users upto 50 percent.
Conclusion
In this blog, we have compared Amazon Web Services, Microsoft Azure, and Google Cloud Platforms. We hope that you found this information useful and you will be able to decide what is best for you. And If you are seeking any information related to any cloud service platform, you can keep in touch with us.
Related Article: