Introduction to Solarwinds:
Solarwind offers a network software and engineer toolset that holds more than 600 tools that have been widely used in troubleshooting network connections. It also provides automated network discovery services such as port scanners, switching of portmapper, IP network browsers, and many more.
This software also contains powerful diagnostic capabilities, performing real-time monitoring, alerting, IP address features, DHCP monitoring, log management, and configuration operations.
Wish to make a career in the world of solarwinds monitoring tools? Start with HKR'S Solarwinds Training!
Solarwinds Monitoring Tools:
Till now we have explained the very basic concepts of SolarWinds, but we thought why not go with Solarwinds monitoring tools, so here is the list of a few SolarWinds monitoring tools:
Network performance monitor
Server and application monitor
Database performance Analyser
Service desk
Network bandwidth Analyzer pack
Storage resource monitor
Network configuration monitor
Security event manager
Now it's time to learn more about Solarwinds monitoring tools, let's discuss them one by one;
Network performance monitor:
The network performance monitor is a kind of multi-vendor network monitoring tool that allows users to scale and expand their needs of troubleshooting networks.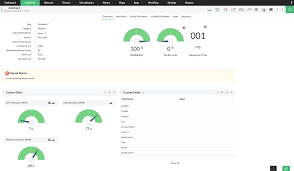 Key features of Network performance monitor:
Offers multi-vendor network monitoring tool
Network insight for deeper visibility
Provides intelligent maps
Offers Netpath and perfStack for easy troubleshooting
Smarter scalability for large environments
Advanced alerting

Top benefits of network performance monitor:
Network visibility and outreach
Details on end-to-end automatic network discovery
Reliable network and performance monitoring
Real-time views of critical device/application/ interface availability
Custom alerts and notification management
Current or future capacity planning assistance
Server and application monitor:
This Solarwinds monitoring tool made comprehensive server and application monitoring simple.
Key features of the Server and application monitor:
Enables you to get started typically in minutes.
Monitor Azure and AWS IaaS, SaaS, and PaaS services.
1200+ out-of-the-box monitoring templates, plus more than 1,000 community templates.
Custom monitoring with REST API, WMI, SNMP, and PowerShell scripts.
Allows users to customize the server monitoring.
Infrastructure dependency mapping
Advantages of server and application monitor:
Following are the key benefits of the server and application monitor:
Deliver applications across private and public cloud applications that allow you to run applications where best suits your needs.
Simplify the management of their applications and their updating and configuration changes by taking advantage of service templates and server applications.
Decreases the meantime to resolution with genuine root-cause analysis and diagnosis for resolution of issues.
Empowers application owners to manage and maintain their applications while continuing to enforce organizational policy and process requirements.
Database performance analyzer:
This tool helps in monitoring and optimizing multiple database management systems that have never been simpler.

Key features of the database performance analyzer:
Cross-platform database support for both cloud and on-premise.
Anomaly detection powered by machine learning
Expert advice with index and query tuning advisors.
VMware and Vsphere performance monitoring
Down-to-the seconds, detailed data both real-time and historical.
Perfstack and App stack integration with the SolarWinds Orion platform.
Advantages of database performance analyzer:
Saving money on hardware investments as a result of the performance optimization.
Increased database performance and end-user experience.
Better visibility into our environment and improved collaborations.
Faster problem resolution and more proactive management of databases.
More time to focus on the more important or strategic part of your job.
Able to find problems that were hard or impossible to find before.
Service Desk:
A modern IT service management (ITSM ) solution to eliminate barriers to employee support services.
Key features of the service desk:
Incident management consolidations manage and prioritize the incoming tickets.
The service catalog standardizes the service request and fulfillment processes.
Fully integrated IT asset management compiles hardware, software, POs, and more.
Service portal for users to have a single place to submit tickets and requests.
Change management to plan, review, and implement changes quickly and successfully.
Advantages of service desk:
Service desk budget and resource budget reduced to 44% from 60%.
Resolve time reduced by 16%.
self-service adoption issues decreased by 20%.
Improves business uptime.
Reduces IT help desk costs.
Delivers exceptional customer experience.
Improves agent productivity.
Improves user efficiency.
click here to get frequently asked Solarwinds interview questions for freshers & experienced professionals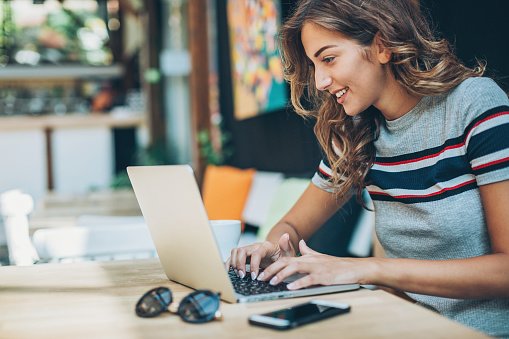 Solarwinds Training
Master Your Craft
Lifetime LMS & Faculty Access
24/7 online expert support
Real-world & Project Based Learning
Network bandwidth Analyzer pack:
This tool offers Comprehensive network bandwidth analysis and performance monitoring benefits.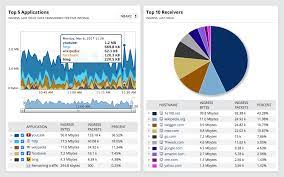 Key features of the network bandwidth analyzer:
Detects, diagnoses, and resolves network performance issues.
Track response time, availability, and uptime for routers, switches, and other SNMP-enabled devices.
Monitor and analyze network bandwidth performance and traffic patterns.
View visual hop-by-hop analysis for devices along the delivery path with NetPath.
Enterprise command center.
Advantages of the network bandwidth analyzer pack:
Below are the key benefits of the network bandwidth analyzer pack:
Monitor networks: Monitoring networks helps IT admins stay on top of issues that may occur.
Fix issue: network monitoring tools packed with features that help IT admins remedy network-related errors.
Identify the issue: errors originate from either the network devices or from the network itself. Some of the common errors are Hardware performance errors, configuration errors, bandwidth-related errors, and WAN errors.
Analyze root causes: The hardest step in the troubleshooting process. Requires IT admins to comb through the entire network and use network monitoring tools that help in identifying the root cause.
Storage resource monitor:
Storage resource management reporting for health, performance, and capacity of the multi-vendor storage.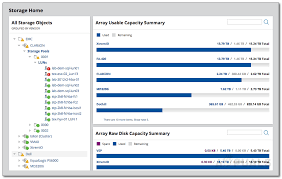 Key features of storage resource monitor:
Multi-vendor storage device support
Storage performance monitoring and hotspot detection.
Automated storage capacity planning.
Increased visibility across your infrastructure and beyond.
Cross-stack IT data correlation.
Integration with Solarwinds, virtualization manager, and server application manager.
Advantages of storage resource monitor:
Below are the key benefits of the storage resource monitor:
Agentless, multi-vendor storage performance monitoring.
Server consolidations.
Multi-vendor storage environment.
Using a spreadsheet to track growth.
Capacity utilization and forecasting
Supports storage tiers to optimize the costs.
Data classification and file analysis.
Want to know more about Solarwinds, visit here Solarwinds tutorial !
Network configuration manager:
This tool reduces cost, saves working hours, and remains compliant with automated network configuration management and backup.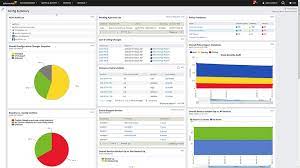 Key features of network configuration manager:
Network compliance
Network automation
Configuration backup
Vulnerability assessment
Network insight for cisco and Palo alto
Integration with a network performance monitor.
Benefits of network configuration manager:
Maintain accurate configuration record:
Accurate records keep information up-to-date and ensure data is consistently backed up.
Enable network efficient scans:
Network management software scans the network efficiently and spots performance issues before they negatively affect the configurations.
Support network automation capabilities:
With network automation, IT teams can automate time-consuming network tasks such as configuration software updates.
Security event manager:
This tool improves the security postures and quickly demonstrates compliance with a lightweight, ready-to-use, and affordable security information and event management solution.
Key features of security event manager:
Centralized log collection and normalization
Automated threat detection and response
The integrated compliance reporting tool
Intuitive dashboard and user interface
Built-in file integrity monitoring
Simple and affordable licensing.
Advantages of security event manager:
This tool adds value to the existing security products.
Increases the efficiency in administering, and business management.
Helps in monitoring the security policies and safeguards on the network.
Final take:
Solarwind is the tool used to troubleshoot network connectivity issues in day-to-day activities. In this SolarWinds monitoring tools article, we have explained the basic concepts like introduction, benefits, key features, most important monitoring tools, their purposes. Stay tuned for more updates on relevant topic articles.
Related Article