ServiceNow vs Jira
Last updated on Dec Fri, 2022 3821
ServiceNow vs Jira - Table of Content
What is ServiceNow?
ServiceNow is a platform that supports ITSM and helps in the automation of various common business processes. This platform is dependent on PaaS services. This was founded in the year 2003 by 4 researchers named FredLuddy, DavidLoo, Doon GoodLiffe, and Bow Ruggery. It has one user interface and one data model. It further helps in creating a meaningful application for the business users to route work through the enterprise. It maintains the confidentiality and integrity of the data. It is also known as a powerful reporting tool. It can be used by the employees of the enterprise, IT support staff, implementers, developers, etc.
Become a Servicenow Certified professional by learning this HKR Servicenow Training !
Several products of ServiceNow are:
IT Service Automation Application: It helps IT in spending more time delivering innovative business solutions.
Project Management Applications: It includes demand, portfolio, resource management, etc.
Custom Application Development: The developers can rapidly turn the ideas into working applications using ServiceNow.
Work Management: It helps organisations in managing tasks of any kind.
Performance Analytics: It is a very easy-to-use cloud-based application designed for reporting and giving good performance.
What is Jira?
Jira is an issue tracking facility used for deployment and the management of agile projects. It helps the users in prioritising, assigning, tracking, and reporting the issues such as software bugs and helps in ticketing these bugs. Jira is known to be a very famous extensible platform for customising various business projects. It majorly helps in improving the productivity of work and improving the quality by recording down the essential tasks till the end. It can easily be created using an email or a website.
It delivers real-time and relevant information at a convenient time. It helps the management in having a clear picture of the situation.
Comparison between ServiceNow and Jira
Tools:
Jira is mainly a project-based tracking platform that is majorly related to embedding all the work in the Jira environment only. On the other hand, ServiceNow works on the cloud and helps an enterprise in managing and structuring their data.
Platform Updates:
It is very easy to update the platform in Jira as it does not charge any extra money for the same. However, it is not a very easy part of ServiceNow as the support does not provide any kind of help to the user and he has to do everything by himself. There can be any number of easy migrations from one software to another in Jira but it is not possible in the case of ServiceNow.
User interface:
Jira has a very interactive user interface as compared to ServiceNow user interface. It is comparatively easy for learners to learn and understand Jira as compared to ServiceNow as it is less accessible.
Coding:
Jira does not make the coding environment available for its users as they have to develop their own platforms for coding and IDE. This is available in the case of ServiceNow as it has an embedded coding platform and helps the user in preparing accordingly.
Problem Management:
It is possible to report the issues using Jira easily whereas support is not available in ServiceNow.
Management:
Jira is an open source platform whereas ServiceNow is an enterprise-oriented platform and is taken care of by a development community.
Pricing:
ServiceNow is a lot more expensive than Jira as the approximate cost for Jira is somewhat around $20 whereas it is $100 for ServiceNow.
Set-up:
The set-up for Jira is very easy and quick however it is very time taking in case of ServiceNow. The installation time of ServiceNow is a lot and not even easy.
Learning Curve:
The learning curve is steep for ServiceNow as it is fit for users to explore new technologies like ServiceNow whereas the learning curve for Jira is not that steep as users only explore it for the required use cases which are already known.
Hardware requirement:
There is no hardware requirement for Jira as it is not an enterprise-oriented platform whereas ServiceNow is an enterprise-oriented platform as it requires the hardware to be shared on an additional cost.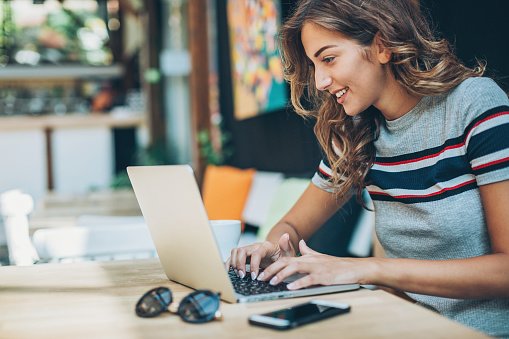 Servicenow Training
Master Your Craft
Lifetime LMS & Faculty Access
24/7 online expert support
Real-world & Project Based Learning
Features of ServiceNow:
Automated Testing Framework:
It is possible to automate the applications in ServiceNow as the validation tests enable the users to turn their apps into production, easily removing the risks for any issues or negative incidents. The users do not need to test their applications separately once they run the automated testing framework in ServiceNow.
Advisory Board Workbench:
It is possible for the users to easily schedule and plan their work with the help of an advisory board workbench. The track of the attendees can be kept flexibly in a single user interface. Hence, there is no need to schedule any work or plans in the calendars, etc.
Customer Relationship Management:
The customer has their own portal where they can manage all the assets, cases, contacts, contracts, etc. The only need of the user is to activate the portal plugin for customer services.
Application Portfolio Management:
The application management has become an easy task with ServiceNow as it eliminates the risk of application duplicacy and aligns all the apps in a perfect architecture. This facility can be combined with the dynamic dashboard and then the user can have real-time notifications for his work.
ServiceNow Express:
It is possible for the customers to have services such as third-party integrations. The release and production services have become very easy and quick with ServiceNow.
Features of Jira:
Agile Development:
It is possible for the Jira user to utilise the features of boards such as scrum and Kanban smoothly. So whenever the user wants to start working with Jira, he is asked to choose the type of board as per the requirement. This is made possible using Agile as it is one of the fundamental approaches of Jira.
Project Tracking:
The user can sort as well as filter his issues in Jira related to the specifications. It is very easy and feasible to plan, schedule, access, track, release and report using Jira.
Mobile Applications:
Jira enables working remotely with the help of its diverse applications other than on-premise systems. It has a facility of mobile applications for the project management as they are compatible with any type of android as well as with IOS devices. Therefore, it gets easy for users to stay online even if they are engaged with some other work.
Reports in Jira:
The reports are a form of convenient information in Jira. Jira basically helps to gain a clear visibility about the reports. Not just this, but the reports also help the user in having a clear stats of the project for a complete lifecycle.
Jira Security:
It is not possible for any kind of bugs or members to gain access for anything that is not required. Jira security is very high regarding the access management of the projects.
Issue Creation:
It doesn't require the copy of the user's email anymore. This is only happening because of the Jira platform as it is creating new tasks or even the requests using Jira easily.
Want to know more about Servicenow,visit here Servicenow Tutorial !
Pros and Cons of ServiceNow
Pros
ServiceNow is able to handle all the IT requests of the user situated across several departments using its tools and technology. The user can simply use it for handling and scheduling the change requests and for tackling some specific incidents.
The software of ServiceNow is completely customizable. The user can simply sort, scale, apply, as well as input the new incidents related to his project easily. The user is also offered templates in case he wants to deploy a new service for his company.
Cons
The overall platform of the ServiceNow is a little complex when a new client wants to start using it. Even the customization part is a little hard to manage.
ServiceNow can have some tasks and then sub tasks nested inside them. By the time the client understands it, it already feels out missing on a lot. Hence ServiceNow requires proper management of the nesting system.
There are less theme colours available in the software for the customization.
The ServiceNow mobile app is very complex for the user to set-up.
There are less ServiceNow technicians available as this is also mentioned in the ServiceNow service agreement. This raises an issue of incompatibility as ServiceNow is web-based and there may be some issues that need to be resolved at that particular time.
Pros and Cons of Jira:
Pros
Jira helps its users to have an integrated environment. This means Jira offers the project and issue tracking services which are integrated with a lot of other third-party softwares.
Jira is one of the most suitable platforms for various users such as engineers, technical developers, project managers, and even the non-technical people.
Jira provides the support of the roadmap whenever required.
Jira users can raise any kind of issues while facing it and it is resolved by Jira support instantly.
Cons
The size of the file of Jira is limited while doing the uploading process.
The Jira reports are not available for reuse.
Jira has a very confusing and comparatively complex user-Interface.
Top 30 frequently asked Servicenow Interview Questions !
Conclusion
In this article, we have discussed ServiceNow and Jira along with their features and the reasons why we should opt Jira over ServiceNow. ServiceNow is a platform that supports ITSM and helps in the automation of various common business processes. Whereas, Jira is an issue tracking facility used for deployment and the management of agile projects. It helps the users in prioritising, assigning, tracking, and reporting the issues such as software bugs and helps in ticketing these bugs. We have also listed the pros and cons for both hence the user can make an appropriate choice before choosing out of these two.
Related blogs:
About Author
A technical lead content writer in HKR Trainings with an expertise in delivering content on the market demanding technologies like Networking, Storage & Virtualization,Cyber Security & SIEM Tools, Server Administration, Operating System & Administration, IAM Tools, Cloud Computing, etc. She does a great job in creating wonderful content for the users and always keeps updated with the latest trends in the market. To know more information connect her on Linkedin, Twitter, and Facebook.
Upcoming Servicenow Training Online classes
Batch starts on 6th Oct 2023

Sat & Sun (6 Weeks)

Fast Track

Timings - 08:30 AM IST

Batch starts on 10th Oct 2023

Mon & Tue (5 Days)

Weekday

Timings - 08:30 AM IST

Batch starts on 14th Oct 2023

Mon - Fri (18 Days)

Weekend

Timings - 10:30 AM IST
FAQ's
Yes. It can be accessed using the Jira Software application.
Yes. It is possible to test an app using My Jira Software Application as it can be used as a testing tool also along with the project management software.
It basically supports the Agile methodology and a user can choose his board depending on the requirement using Jira Software.
Jira is an issue tracking facility used for deployment and the management of Agile projects. It helps the users in prioritising, assigning, tracking, and reporting the issues such as software bugs and helps in ticketing these bugs.
This is a desk where the users are able to file their issues and report the bugs. They can also contact the support and request for the required changes.