sap profitability analysis - Table of Content
Purpose of Profitability Analysis
One of the most difficult responsibilities in any organization is data processing and analysis. Because SAP S/4 HANA Controlling provides CO-PA without any structures or master data. As a result, you can framework and customize COPA to meet the project requirements.
Comparably, the Margin Analysis gives you the option of designing and structuring your Profitability Analysis. You can also take advantage of the extra pre-configured as well as pre-designed capabilities.
Postings were also rarely created directly in SAP Profitability Analysis. Profitability analysis, on the other hand, obtains postings from previous components. It then even farther enriches them with appropriate characteristics.
As a result, it is critical to understand where your data is coming from and how the procedures are characterized. This gives the correct information and analyses it correctly.
Want to Become a Master in SAP Success Factors? Then visit here to learn SAP Success Factors Certification Course from hkrtrainings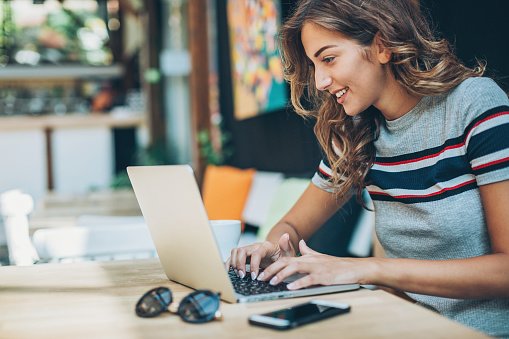 SAP Training
Master Your Craft
Lifetime LMS & Faculty Access
24/7 online expert support
Real-world & Project Based Learning
Types of Profitability analysis
There are two types of profitability analysis in SAP S/4 HANA.
Costing-based COPA and,
Margin Analysis (Account-based CO-PA)
Costing based profitability analysis:
Costing-based profitability analysis (CBCOPA) examines profitability through the use of value fields such as material costs, discounts, revenues, and so on. These value fields can be thought of as buckets where similar values are grouped. In previous SAP releases, the most common type of profitability analysis was costing-based profitability analysis.
Costing-based profitability analysis is extremely powerful because these value fields can be defined as needed in each SAP client, providing a high degree of flexibility.
Costing-based profitability analysis has some limitations. For example, reconciling costing-based profitability analysis with financial accounting can be difficult. This is due to the fundamental nature of costing-based profitability analysis: the value fields do not correspond to the accounts used in financial accounting.
Besides that, the value flow to financial accounting and the value flow to profitability analysis differ. The basic sales process entails creating a sales order, then delivering goods and issuing an invoice to the customer. The cost of goods sold is posted with the goods issue in financial accounting, and the sales revenue is posted with the invoice.However, in a costing-based profitability analysis, the invoice document contains both the sales revenue and the cost of goods sold. As a result, at month's end, there are discrepancies between financial accounting and profitability analysis.
Margin Analysis or Account based profitability analysis:
It is used to generate a profit margin report which is always resolved with financial accounting. It is primarily used to gather information for the departments of sales, marketing, product management, and corporate planning in order to promote internal accounting as well as decision-making.
Account-based profitability analysis (ABCOPA) collects profitability values by using accounts (cost elements). As a result, by design, it is very simple to reconcile with financial accounting. However, it had significant limitations in SAP ERP and earlier versions. The cost of goods sold could not be divided among various cost components, as is possible in costing-based profitability analysis.
Click here to get latest SAP interview questions and answers for 2021!
In addition, variance analysis was only available for total variance, not by variance category. Prior to SAP S/4HANA, most companies chose costing-based profitability analysis, and account-based profitability analysis was sometimes implemented in parallel to facilitate the accounting reconciliation process.
SAP S/4HANA has significantly improved profitability analysis, particularly account-based profitability analysis. The benefits of costing-based profitability analysis are now available in account-based profitability analysis in SAP S/4HANA, along with easy reconciliation with financial accounting.
Account-based profitability analysis now allows for the separation of cost components. Variance categories also make variance analysis possible. As a result, in SAP S/4HANA, a profit and loss statement with a contribution margin calculation is possible, similar to costing-based profitability analysis.
Key components of SAP Profitability Analysis
The key components of SAP profitability analysis are:
Actual Posting enables you to transfer sales orders and billing documents in real time from the Sales and Distribution application component to CO-PA. Costs from cost centers, orders, and projects, as well as costs and revenues from direct postings, can also be transferred or settled from CO to the profitability segment.
It enables you to evaluate current information from a profitability standpoint by using the drilldown purpose in the reporting tool. It enables you to navigate a large dataset cube using various functions such as drill down and switching hierarchies.Based on the actual operating type of Profitability Analysis and the type to which the report structure is assigned, the system displays data in either value fields or accounts.
Planning enables you to develop a sales and profit plan. While both types of Profitability Analysis can receive actual data concurrently, there is no shared source of planning data. As a result, you always plan in accounts (account-based CO-PA) or in value fields (costing-based CO-PA).You can define planning screens for your organization using the manual planning function. This allows you to display reference data in planning, calculate equations, create forecasts, and do other things. Planning can be done at any level of detail.
Conclusion
In this blog post we discussed the sap profitability analysis in depth. If you have any queries please drop them in the comments section to get them resolved.
Based on all of this, the account-based approach is the preferred method of performing profitability analysis with SAP S/4HANA. This is the default, required option for SAP S/4HANA customers; however, you can enable costing-based profitability analysis if you prefer.
However, if you are planning a new SAP S/4HANA implementation, it is recommended that you only use account-based profitability analysis. All of the advantages of the costing-based version are now available in the account-based version. It makes more sense to continue using the costing-based approach alongside the now-mandatory account-based approach for brownfield implementations.
Related Articles what is SAP SD !