Benefits of Digital Marketing - Table of Content
Digital marketing offers a number of benefits to the organizations in attracting the customers and improving their ROI. Therefore a number of businesses are choosing digital marketing and investing in it to leverage its benefits. Some of the benefits offered by digital marketing are:
Top 10 Benefits of Digital Marketing
Wide reach:
Traditional marketing is very expensive and difficult to implement across the globe. However, using Digital marketing, businesses can reach audiences across the globe. Businesses will be able to connect with potential customers across the world using the internet through email or social media platforms and can expand their reach. So every small business owner could reach a wider range of audience and expand their business.
Cost Effective:
When compared to traditional marketing, Digital marketing offers a cost effective option. Small businesses with a limited budget can implement digital marketing at a very less cost using email campaigns, content marketing, online advertising and social media marketing. So, digital marketing is a very appropriate and cost effective solution for any business whether you want to promote the business either locally or globally.
Targeted Advertising:
Using digital marketing, businesses can target their audience based on their interests, behaviors and demographics and other parameters. So with digital marketing, businesses can customize their marketing campaigns and strategies and reach the right audience which increases their leads and conversion rates.
Wish to make a career in the world of Digital Marketing Start with Digital Marketing training !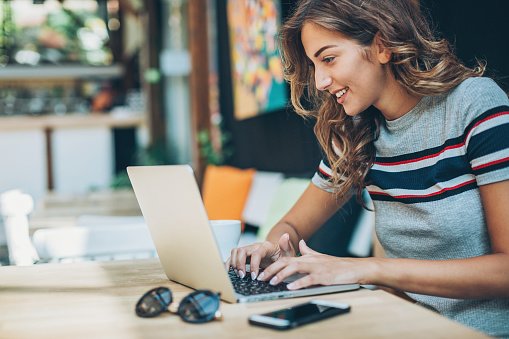 Digital Marketing Certification Training
Master Your Craft
Lifetime LMS & Faculty Access
24/7 online expert support
Real-world & Project Based Learning
Measurable Results:
Digital marketing offers a number of data tracking tools and detailed analytics that enables businesses to measure the effectiveness of their marketing campaign in real-time. Businesses can easily track the metrics like conversion rates, website traffic, click through rates and engagement levels and optimize their marketing strategies based on the insights.
Personalization and customization:
Businesses also can personalize marketing messages and content as per the individual preferences. This enables the businesses to create a more engaging and relevant experience for the customers, and also increases the brand loyalty, driving conversions.
Brand development:
Businesses can build their brand, improve their brand visibility and recognition using digital marketing. With consistent branding across different online channels, businesses can build a strong brand presence, enhance brand awareness and shape brand perception between their target audience. Digital marketing also enables the businesses to build brand credibility across a large market. Businesses can also offer valuable advice through opinion columns or blogs, trade guest posts with other companies, rely on influencers for promoting your brand and convert consumer engagement to content. Without much investment of your money, time, energy and resources, you can make your mark.
Become a master of Digital Marketing by going through this HKR Digital Marketing Tutorial !
Interactivity and engagement:
Two way communication between the businesses and customers will be made easy with the help of digital marketing channels. Businesses can engage their audience, build relationships, gather feedback and address queries using social media platforms, blogs, online communities, etc. This interactivity will enable businesses to build trust and understand their customers better. Digital channels enable the businesses to reach different audiences, interact with them, use engaging formats effectively, build customer loyalty and convert cold traffic to loyal customers.
Flexibility and Agility:
Digital marketing provides the businesses with flexibility in terms of adjusting campaigns as well as strategies with time. You can even make changes quickly and edit the content targeting parameters/marketing channels as per the market trends and performance. This agility enables the businesses to adapt to the increasing customer needs and stay competitive.
Integration and multi-channel marketing:
Businesses can integrate their marketing efforts over different channels using digital marketing. By using different platforms like social media, email, mobile apps, websites, search engines, etc.Businesses can create cohesive and integrated marketing strategies, reach their customers and improve their customer experience.
Top 30 frequently asked Digital Marketing Interview Questions !
Faster time to market:
Using digital marketing businesses can quickly launch campaigns and reduce the time between planning and execution. Traditional marketing methods need excessive production and distribution processes, while digital marketing campaigns allow the businesses to capitalize on timely opportunities and stay ahead in the competition.
Digital marketing offers a powerful set of tools and strategies to the businesses to reach the target audience effectively, engage and convert them which will increase their business brand, business growth and customer acquisition. Even if you are not aware of the target audience, digital marketing allows you to extract data to see which audience works best for your business and can easily optimize your marketing campaigns. You have various options of targeting like keywords for search engine optimisation, pay per click, demographic info on social media, etc. All these elements will ensure that your marketing campaigns will reach your right audience. It will also assist you in analyzing the behavior of customers and improve the campaigns for changes. This will help you to succeed in your business.
Digital marketing also enables the businesses to leverage its benefits and helps to optimize future campaigns and fix their earlier mistakes if there are any. Digital marketing enables the businesses to find out every source of traffic and can take overall control of the sales funnel.
Conclusion:
In this blog, we have gone through some of the benefits offered by digital marketing. Digital marketing is a marketing approach that offers the Businesses a variety of digital marketing tools and techniques that will enable the business to increase their business brand, attract the right customers, generate leads, increase their sales and increase their ROI. So using digital marketing compared to traditional marketing enables the businesses to benefit a lot. We hope you found this information helpful and for more blogs on digital marketing, stay tuned to HKR Trainings.