Splunk Vs ELK - Table of Content
What is Splunk?
Splunk is one of the best software which serves as a platform for searching, analyzing, and visualizing the machine-generated data which is gathered from various websites, applications, and devices. Which is used for your IT infrastructure. To analyze the continuously generated data by your system in real-time Splunk helps you to analyze easily. It does real-time processing. It is also called google for log files and data to everything platform. It is the first software for log analysis. It deals with the growth of log data.
We have the perfect professional Splunk Training for you. Enroll now!
Why is Splunk?
Accelerate Your Digitization

: Data for Everything Platform contains everything we need to ensure our digital initiatives succeed, Either we are just starting to digitize, or we were born in the cloud, the innovative purpose-built solutions with confidence, which are driven by AI and machine learning.

Ensure Business Resilience

: It is used to Empower our people to predict, identify, and also to solve problems in real-time. They provide Answer questions across our organizations, IT, DevOps, and also in security functions along with world-class, intuitive visualizations, seamless collaboration, investigative capabilities, etc.

It Meets the Data Opportunities of Today and Tomorrow

: With its flexible platform and solutions of purpose built scale with us as our data and business evolve. By using a thriving ecosystem of partners and services, It is invested in being our long term partner to design outcomes of data driven across our business.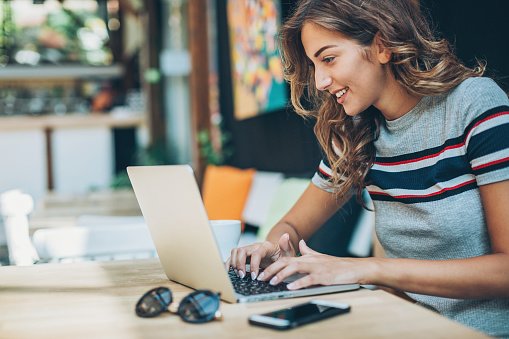 ELK STACK Training
Master Your Craft
Lifetime LMS & Faculty Access
24/7 online expert support
Real-world & Project Based Learning
What is ELK?
Elk its name itself defines it. Elk means elasticsearch, logstash, and kibana. It is the acronym for those. Elasticsearch is used for searching and analytics. Logstash belongs to the service side which is used like a processing pipeline. Which collects and transfers data. Kibana is used for visualization of data by using charts and graphs. It fulfills the log analytics space. It monitors infrastructure and performances at a fraction of prices. It is a platform for log management. It is the best solution for those companies that want centralized logging solutions. These three elements have different roles while delivering one seamless stock.
We have the perfect professional ELK Stack Training for you. Enroll now!
Why is ELK?
In this data-driven world, the databases should constantly maintain increasingly larger amounts of data. The analytic processes slow down as the amount of data. The system continues to increase the ELK stack may help to increase these analytic processes, and a brief overview of the benefits of the ELK stack include.
It is a complete log-analysis platform used for search, the analyses and visualization of log produced data from various machines.

It may securely pull, visualize and analyze the data, in real time, that is from any source and format.

It may help to perform centralized logging to help and identify any server and application, and the related issues across various servers and correlate the logs in a particular time frame.

It is geared to maintain big data and help to provide Important business insights.

It is simple to use, set up and is user friendly.

Elk is an open-source program,which is highly cost-effective.
Comparison between Splunk and ELK
Loading Data
Splunk

: Delivering of the data to Splunk is quite simple, after the completion of installation, the forwarders come pre-configured, and the configuration is used for the selection of data sources, they are like files and directories, network events, windows sources, application logs, etc. which are used to import data into Splunk.

Elk

: Elk with the help of ELK Stack, uses the logstash to deliver the data from the source to the destination, and the Logstash requires it to be configured so that each field is recognised before the data is shipped to Elasticsearch. The type of configuration may be tricky for those, those who do not work with scripting languages like Bash, Python or Ruby, but there is good support online that can be found quite simple.
Visualizations
Splunk

: The Splunk web UI contains flexible controls, which allow us to edit and add new components to our dashboard. And the Management and customer controls may be configured differently for various users, along with each having a customized dashboard. Splunk provides support for visualizations also on devices like mobile with application and visualization components of visualization, that are simple to customize using XML.

Elk

: The ELK Stack uses the visualization tool kibana, similar to Splunk, and the platform supports the creation of visualizations like line charts, area arts, tables, etc. and the presentation of them in a dashboard. a search filter is always shown above the various views, when a query is used, it is automatically applied on elements of the dashboard. The Splunk also has the same option, but it contains configuration in XML. And the Kibana does not support user management, but hosted ELK solutions gives it out of the box.
[ For more updates Download now : ELK Stack Tutorial ]
Search Capabilities
search function is the main capability of any log management platform. And both the Splunk and ELK Stack's web UIs support searches, and use a dedicated search field. The syntax of query, that is on Kibana, which is based on the syntax Lucene query when Splunk uses its own Search of splunk Processing Language . It is familiar with scripting languages that can already be similar with Lucene while SPL is proprietary and must be learned.

The other difference is that Splunk provides dynamic data exploration, that helps users to find and extract everything as a searchable field. While formatted in a manner that gives searching for non-configured fields. fields of the elasticsearch, on the other hand, required to be defined in advance, that is used for aggregation over the log properties.
Here is one example.
Elk: Kibana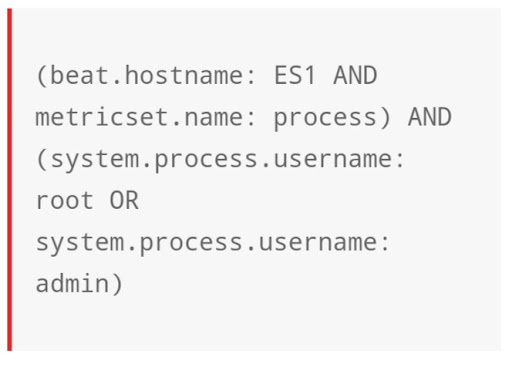 Splunk: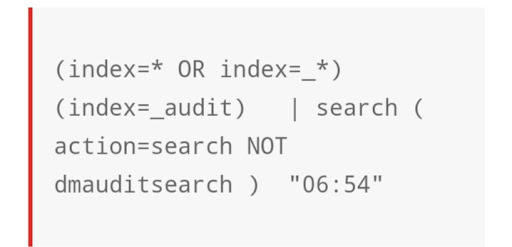 The difference between SPL syntax and Lucene queries supports the search pipeline in which consecutive commands are chained together through a pipe character, which allows the output of one command, and it is used as the input for the next one. And syntax query of the lucene is more straightforward, which can work to generate the output from the query without additional transforming.
Traction and Community Support
Elk:

The elk stake maintains its own clear and extensive documentation, which is a separate tool for each, making it easy to get started. The Elastic itself provides educational sessions worldwide. It also has good documentation and a forum.

Splunk:

Splunk, too, has user and support platforms, which provide different professional services. The Splunk's education program and instructors are available virtually or on site.
The Learning Curve
Elk

: Its learning curve is flat for what it's meant to do, and the Elastic provides paid courses, but there is a lot of free material online because of the popularity of the open-source platform.

Splunk

: When we observe the Splunk, its learning curve is moderate in size, and when carrying out more specialized analyzes.
User Management
Elk

: ELK Stack offers role-based security as a separate paid tool.

Splunk

: it helps by using the managed-ELK services and offers user management out of the box, along with user auditing included.
Pricing Levels
Splunk

: Splunk is proprietary software with a price tag, and later one integrates several data sources along with the platform, and the cost will increase greatly as data is continuously generated.

Elk

: open-source ELK Stack is free, and the true picture is not so black and white. the hardware platform value, which is used for maintenance and also adds up, to lower the cost of using ELK, features, plugins and tools must be developed.
Vendor Lock-In
Splunk

: It's high price tag comes with the advantage of providing an overall, and well-rounded product, customers might be locked into a vendor, when one vendor is all that is required to do nearly anything.

Elk

: The ELK Stack, which is open source offers nearly free service, but it does not allow many functionalities like alerting out of the box and it costs money to develop and maintain them. The open-source ELK Stack platform and Hosted Elasticsearch.
Advantages of Splunk
Disadvantages of Splunk
When we searched for its cons, we found two major things to notice. They are.
The second one is it is more expensive. You have to spend a lot of money for support of real-time applications. There is a need to maintain sign offs from high ups in your company. Sometimes when it is dealing with big data, it consumes time.
Advantages of ELK
Disadvantages of ELK
Conclusion
When we have to decide one from both it is not only based on platforms and qualities. It is purely based on our needs and requirements. We have to choose the one which reaches our needs and requirements. They are based on the structure and goals of our organization. Which varies from one another. Both splunk and elk are popular in the market may in future also they may hold their position. So, both are good at their levels. We can also choose by estimating our budget and our organization size also. What are our needs and requirements? How much we can afford for it. Which suits our organization.Instead of these both the splunk and elk are the best tools.
Other Related Articles: