Splunk
Splunk is one of the best software which serves like a platform for searching, analyzing and visualizing the machine generated data which is gathered from various websites, applications and devices. Which is used for your IT infrastructure. To analyze the continuously generated data by your system in real time splunk helps you to analyze easily. It does real time processing. It is also called as google for log files and data to everything platform. It is the first software for log analysis. It deals with the growth of log data.
Pros
It analyses the aggregated logs from big service clusters.
It is used to find logs in realtime with high speed.
For our desired search it gave alert and reports.
It helps us in troubleshooting and to resolve issues and also give quick results.
With this we may have enhanced and real-time visibility in various formats.
No need for other dependent services.
Easy to set up and also cost low for maintenance.
It directly uploads data from local pc to splunk 
It comes in two versions. Free version and enterprise version.
It works on the client server model.
It is a single tool for monitoring, analysis, and reporting.
Cons
When we searched for its cons, we found two major things into notice. They are. 
It is more subjective with very high complexity. And the set up also cost in terms of money. You have to install a dedicated cluster for deployment in a high scale environment. 
The second one is it is more expensive. You have to spend a lot of money for support of real-time applications. There is a need to maintain sign offs from high ups in your company. Sometimes when it is dealing with big data, it consumes time.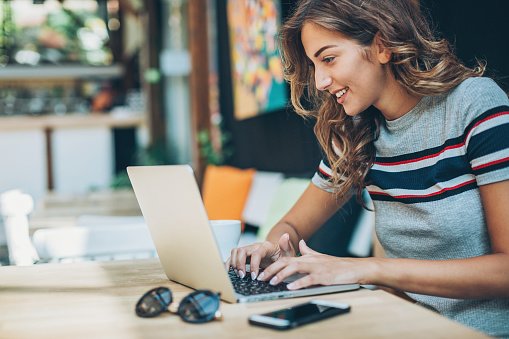 ELK STACK Training
Master Your Craft
Lifetime LMS & Faculty Access
24/7 online expert support
Real-world & Project Based Learning
Elk
Elk its name itself defines it. Elk means elasticsearch, logstash, and kibana. It is the acronym for those. Elasticsearch is used for searching and analytics. Logstash belongs to the service side which is used like a processing pipeline. Which collects and transfers data. Kibana is used for visualization of data by using charts and graphs. It fulfills the log analytics space. It monitors infrastructure and performances at a fraction of prices. It is a platform for log management. It is the best solution for those companies that want centralized logging solutions. These three elements have different roles while delivering one seamless stock.
Pros
It looks like the best open source product for those people working in managing and analyzing logs.
It is a clear application. It uses a stack every morning to check the errors.
It provides a very good visualization.
It collects authentication information from providers which becomes the very special feature for it.
Scalability is another feature which adds value for this tool.
It is simple and user friendly. Easy to use.
The reports are very clean and the queries which are added by them are very fast.
Reports may come out in a few minutes which are very clear.
It works like the best discoverer.

Cons
Sometimes in advanced level you need to prepare some scripts by writing.
Their solutions may need more research. In some cases users are not fully satisfied as they need more effective solutions.
There is no facility of machine learning in the free version. We need to pay for those which we are interested in machine learnings like RSA and IBM.
There is little thought in kibana while during the process of designing.
They are giving simple authentication. It is ok for small organizations but not ok with large organizations. For large organizations there is a need of authentication with full security.
Key differences between splunk and elk
Loading data: it is fairly easy with splunk after installation the forwarders configured wide selection of data. Application logs used to impart data into splunk. But it found tricky with elk for those who do not have script language knowledge. Logstash used for shipping data to destination.
Visualization: splunk provides flexibility in control and you can edit and add new components. In elk kibana is a tool for visualization that has features like line charts, area arts and tables.
Search capabilities: it is a key function of log management platforms. Both splunk and elk have the feature of searching capabilities.
Traction and community support: Both the tools have communities of users and supporters in large size. In addition elk have its own clear and extensive documentation.
The learning curve: elk has a flat learning curve whereas splunk has a moderate learning curve.
User management: elk provides security on the role based separated from the paid tool.
Pricing levels: splunk increases cost as the data is continuously increasing form step to step. Elk mostly offers free services.
Conclusion
When we have to decide one from both it is not only based on platforms and qualities. It is purely based on our needs and requirements. We have to choose the one which reaches our needs and requirements. They are based on the structure and goals of our organization. Which varies from one another. Both splunk and elk are popular in the market may in future also they may hold their position. So, both are good at their levels. We can also choose by estimating our budget and our organization size also. What are our needs and requirements? How much we can afford for it. Which suits our organization.Instead of these both the splunk and elk are the best tools.