CMDB ServiceNow
Last updated on Dec Fri, 2022 5612
CMDB ServiceNow - Table of Content
What is CMDB in servicenow
Configuration management database pulls in the data from other sources in the way that original sources retain control of data, that is different from the traditional database. Configuration management database helps you to understand the data in a systematic way, and examine it from a multitude of perspectives. There are four tasks involved in configuration management according to ITIL recommended specifications: Identification of the CIs to be put in configuration management database, controlling of the data which changed only by authorized individuals, it ensures the current status of incoming CL is always updated and recorded, and maintains the data accuracy through audits and reviews.
Configuration management databases can be accessed by many individuals, which is helpful for many companies to make it more user friendly by adopting a web interface. Automation is the process for IT teams struggling to keep up with a range of seemingly countless manual tasks, some of them are tedious and others are increasingly complicated like companies push towards digital transformation. One of the areas is assets management where the IT is finding success with the time consuming tasks automation and particularly in updating the CMDB for an accurate assets inventory.
Become a Servicenow Certified professional by learning this HKR Servicenow Training !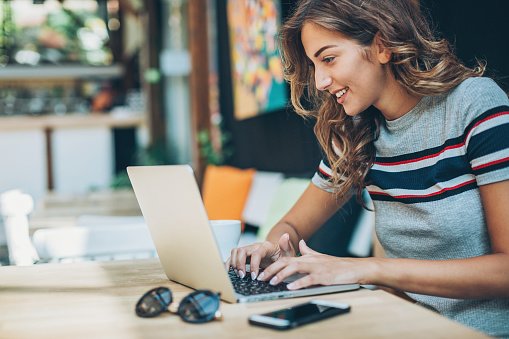 Servicenow Training
Master Your Craft
Lifetime LMS & Faculty Access
24/7 online expert support
Real-world & Project Based Learning
Benefits
Trust your data: It provides certified data and imports accurately for any use in any app from workflow.
Get a single source of truth: It breaks down the silos with a single system of action across the tables, apps and views.
Achieve data driven outcomes: It makes it easy for teams to understand the risk and impact based on the actual data.
Features
Data health tools: They improve our data health and IT Workflow with the help of powerful data and health tools.
Service graph connectors of CMDB: They standardize and accurately import the external data into our configuration management database.
Data acquisition: It uses the tools like integration Hub ETL and discovery to easily populate configuration item data.
Visualization and reporting: They are used to map, query, and understand the complex CL relation across tablets with a graphical and clear view.
How to establish services in CMDB
By establishing technical services in configuration management in databases clients can get help and support staff can manage incidents and request change. To establish it, we need to add a configuration item to the Servicenow configuration management database by submitting a request. We are required to submit the request as soon as we get permission for service development, project or service manager is responsible for this.
Want to know more about Servicenow,visit here Servicenow Tutorial !
How to maintain services in CMDB
To maintain the services in configuration management database, submit a servicenow request to add our services to the configuration management database well in advance of the service launch. It ensures the freshness of our data in the configuration management database, by updating the required when staff leave the role. We need to review the guidelines and best practice for configuration management database maintenance, and learn to do this before it is required to do so. Service manager is responsible for this.
How to update the services in CMDB
For updating the services in configuration management database record, modify the services in servicenow configuration management database record by submitting a request, by staffing changes data is outdated or incomplete service manager is responsible for this. It stores the information about technical services within the configuration management database, the support information for each services offering is stored in CI that is specific to that service. Its information contains the service name and description, assignment groups, and service roles as well as other information directly related to service support.
Capabilities of servicenow CMDB
We need to review the guidelines and best practice for configuration management database maintenance, and learn to do this before it is required to do so. It is one of the biggest hurdles faced by various IT service management professionals, as each system application manages its own configuration idea data. It becomes practically impossible to manage it unless you synchronize it with other applications and maintain a centralized database, we will also find single system action in servicenow CMDB. It is a single system of records that can maintain all configuration data related to given infrastructure, which enables IT teams to better manage their infrastructure mainly in the areas of business services impact analysis and compliance.
There are three important capabilities of servicenow configuration management databases, that really can change the situations for IT and business teams, they are.
Single Data model of servicenow CMDB: The Servicenow configuration management database used its feature named single data model to manage all the configuration, which enables it to standardize taxonomies, processes and the data. And the result of which you need not update configuration changes in systems, servicenow configuration management database propagates these changes automatically across all related systems, that enables a single system of the record with a minimum redundancy and hassles.
Visualization and reporting: Maintaining a large infrastructure have its own challenges, what is helpful is to graphically visualize the impact a specific business service may have on subsequent tenants thats what servicenow configuration management database does. Its mapping functionality provides a concise graphical view of our IT infrastructures with relationships, dependees and more, we can filter data based on specific CI in mind to understand the impact on in fight processes such as change requests and problem reports.
Configuration management database also contains a powerful Reporting engine, which enables the user to generate the dashboards and the reports distributed on the regular basis. Every data element can be queried to generate beautiful reports that provide insights on your infrastructure in the form which we want.
One platform: The configuration management database natively integrates with other applications such as IT service management, customer service management, service mapping, discovery, orchestration, event management, etc. Which provides every module to be service aware of others performance, relationship and others availability. It also provides tools to measure service level against the agreement that we may have with our internal and external vendors.
Become a Servicenow Certified professional by learning this HKR Servicenow Master Certification Training !
Purpose
Configuration management database is an ITIL data warehouse used by an IT organizations team, used to store the information about the software and hardware assets and their relationships. CMDB provides a means of understanding the organization's critical information systems, dependents and upstream and downstream assets. It forms into organizations IT service management systems like change management, DMS, DCIM, and service desk. It represents the authorized configuration of the significant component of the IT environment.
Servicenow supports the simple, efficient and lean ITSM processes that are reflected in the out of the box design, it also manages the service offering of DEVSHOP and has been designed with this principle in mind. Users may add additional functionality to the configuration management database offered. This is the only scenario where there is a required business outcome gained, value proven and qualified. The configuration Item is a component service asset which needs to be managed in order to provide the IT services.
Top 30 frequently asked Servicenow Interview Questions !
Its goal is to maintain and manage the life cycle of all configuration items and their relationships with one another in a controlled manner, which supports effective service management process by providing information, to enable people that helps them to make the right decisions at the right time.
Conclusion
CMDB is the core of ITIL processes, and a database of information that is related to all the components of the system. That information system consists of information about the configuration items in the IT structures infrastructures. It can be hardware, software, personnel or documentation. Which related to IT assets management, a configuration management database is a comprehensive map of your entire IT helping you to maintain the track of the state of endpoint devices, software and data which is useful for detection and responses to security incidents. It describes CI's using three configurable attributes such as technical, ownership and also relationship.
Configuration management database is like an index for the components in the environment of IT organizations. It helps to understand their attributes, configurations and relationships. The Important factor in implementing a configuration management database is the ability to discover information automatically, that is about the CI's and to track the changes as they happened. They are important in IT decision making and allows the users to identify the dependees among processes, applications, people and IT infrastructures, used to find the opportunities for change, faster resolution of incidents and fewer errors.
Related Articles
About Author
As a Senior Writer for HKR Trainings, Sai Manikanth has a great understanding of today's data-driven environment, which includes key aspects such as Business Intelligence and data management. He manages the task of creating great content in the areas of Digital Marketing, Content Management, Project Management & Methodologies, Product Lifecycle Management Tools. Connect with him on LinkedIn and Twitter.
Upcoming Servicenow Training Online classes
Batch starts on 6th Oct 2023

Sat & Sun (6 Weeks)

Fast Track

Timings - 08:30 AM IST

Batch starts on 10th Oct 2023

Mon & Tue (5 Days)

Weekday

Timings - 08:30 AM IST

Batch starts on 14th Oct 2023

Mon - Fri (18 Days)

Weekend

Timings - 10:30 AM IST