Apigee Certification - Table of Content
What is Apigee
Apigee enables us to provide secure access to our services with well defined API that is consistent across your services regardless of service implementation. It allows app developers to consume our services easily, that enables you to change back-end service implementation without the effect of public API. It gives us a chance of taking advantage of the analytics, developer portal and remaining features to build into Apigee, instead of having developers consume your services they access an API proxy which is created on Apigee. It functions as a mapping of a publicly available HTTP endpoint to back-end service, by creating it you let Apigee handle the security and authorization tasks for providing protection to your services.
It isolates the app developers from our back-end service, when you are free to change the service implementation as long as the public remains consistent. We may change a database implementation than move your services to a new host, make any changes to service implementation by maintaining a consistent frontend. Clip app which continues to work, regardless of changes on the back-end. We can use policies on proxies for functionality.
What is Apigee certification
Apigee certification is designed and developed by Apigee certification professional, as secured and scalable api solutions which drives business objectives. It is supported by google that we demonstrate a higher level of proficiency using Apigee products, practices and processes that we can use the technology. Which helps to transform business and have a meaningful impact on customers they serve.It is created to demonstrate our knowledge of updating tools and technical strategies, knowledge, experience, relevant skills, it has the ability of taking interesting and complex projects.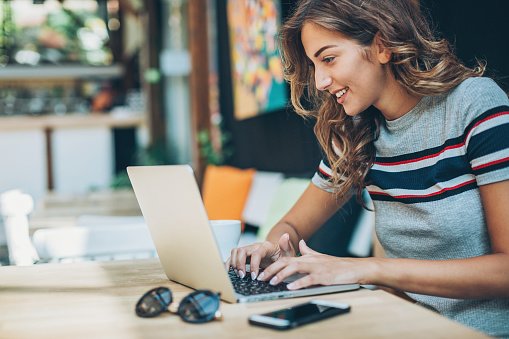 Apigee Training
Master Your Craft
Lifetime LMS & Faculty Access
24/7 online expert support
Real-world & Project Based Learning
Why is apigee certification
The apigee certification is for Certified Professionals, which is designed and developed robust, scalable API solutions,secure, that drive organizations objectives. from Google certifies we get Certification accreditation, which we demonstrate a level of superior proficiency, by using this products of apigee, processes, and practices, and which we may use the technology, this technology is used to transform the businesses and create the meaningfully impact the customers they serve.
Become a Apigee Certified professional by learning this HKR Apigee Training!
Types of certifications available
Apigee Certified API Engineer: It is providing only one certification, it describes the scope of API engineer certification exam which is informed by the role description and the topics of the exam. It has 120 minutes with English language, for this certification exam we need to review the API engineer study guide, and have to do practice quiklables and take the training course with Apigee learning guide, view resources and documentation which draw on your own experience then you are ready to get certified. Gain the knowledge needed to design and develop on Apigee platform.
purpose: This certification of Apigee Certification program is designed to demonstrate us,
to check Knowledge of up-to-date tools and technical strategies

to check Relevant skills, knowledge, and experience

to check Ability to take on interesting and complex projects
exam details: This exam is available in English. The program of certification describes the scope of the API Engineer Professional Certification exam. This exam is informed by the job role description and the topics of that exam.
Length: 120 minutes

Cost: $200

Languages: English
How to prepare for success: Review the API engineer study guide. This study guide for the API engineer provides a high-level look at the major topics to expect. the list for a comprehensive of study materials, check out this community post. We can gain hands-on experience with Apigee products and services. And Learn at our own pace with a series of labs that are available on demand. It Starts with the Using Apigee for API Management lab.
We can learn how to develop APIs on Apigee, and how to install the Apigee API platform, and more in our two-track training program. We can study with the help of the Apigee learning guide. We can Gain the knowledge required to design and develop on the Apigee Edge platform with the help of the Apigee API Platform Learning Guide.
Who suits for this certification
This certification is for those who have interest, it provides a high level look at major topics which are expected for comprehensive study materials. They get hands-on experience with the products and services of Apigee, which helps them to learn at homes and their own places with a series of labs which are available and in demand. They learn how to develop APIs on Apigee and how to install the platform of Apigee API. They have in- depth discussions and overviews of Apigee products and services. It can't stress enough the value of their experience, they need to use provided resources along with their work experience and for their exam preparation.
Want to know more about Apigee, visit here Apigee Tutorial.
Benefits of apigee certification
It provides powerful tools for seeing short and long term usage trends of our APIs, we may segment our audience by top developers and apps to understand usage by API method to know where we have to invest and create reports on business information.
As it passes through it several default kinds of information are collected which includes URL, PC, user ID, for call information, error data, latency, etc. We may create policies to add remaining information such as headers, query parameters and portions extracted from JSON. The information which is collected asynchronously from the actual request flow has no effect on performance.
Apigee UI lets you view multiple metrics and dimensions of the browser, we may also access and control the analytic service by a command line interface. It provides developer services which enable you to manage the community of developers which are using our services.
Apigee works with both external and internal developers and used for formalizing the relationships with financial models, it creates developer portal who connects our portals to access API documentation to learn more about our publicly available products and manage API keys, by using Apigee users can create their own portal of developer in the cloud.
Create one or more API proxies which map publicly available to our back-end services, that creates an api product helps to bundle our proxies. It deploys our proxies and API products let your developers know that the api product is available. It registers their client apps with products, receives an api key for the product, and makes requests to your services through proxies.
It consists of API runtime, analytics, monitoring and developer services that together provide a comprehensive infrastructure for the creation of API and its management, security and operations. When the developers decide that they have to access your services, they must first register their client apps with your API product.
Conclusion
Its services are used for consuming and creating APIs, either we are building API proxies as a service provider or using APIs, SDKS and other services convenience as a app developer.Its run time helps us by providing tools for configuring and adding your API proxies,setting its products, managing developers and client apps. It offloads various management concerns from back-end services. When we add a proxy, we may apply policies to the API for adding security, meditation, caching, rate limiting, etc. we can customize the behaviour of our API proxy by applying scripts, making calls of the third party and services.
Related Articles: Apigee Edge