Data model:
Data modelling in salesforce represents the data in the form of tables. Which every one can understand who viewed it. It provides you with a sense of understanding the data within your system. It built a specific relation between objects and fields. Which is essential for CRM activities. Which is also important for users to have better understanding.
Wish to make a career in the world of salesforce? Start with HKR'S  salesforce online training !
Salesforce objects
Tables of data within your system are called objects along with rows and columns. They are very helpful for data storing and processing. In an organized manner. Salesforce provides three objective models.
Standard objects: standard objects of the salesforce are designed by salesforce and when users implement the crm platform it comes pre-built. They are very crucial to the functionality of salesforce.
Custom objects: these custom objects of salesforce are used when the salesforce standard objects are not enough to complete specific requirements for business. These are used for providing reports and dashboards. They are created by users and unique for each organization as they are based on needs and requirements of the users.
External objects: external objects of salesforce are used for customers in mapping the data which is stored outside of the salesforce platform. These are similar with custom objects while functioning. Each of these objects connected with external sources on concerned platforms.
Object relationship with salesforce: 
Salesforce allows customers to maintain the relationship between two or more objects for a specific process. To understand the data structure of salesforce, it is essential to maintain two or more objects relationships. Salesforce provides two major object relationships.
Get ahead in your career by learning Salesforce course through hkrtrainings Salesforce Training In Hyderabad !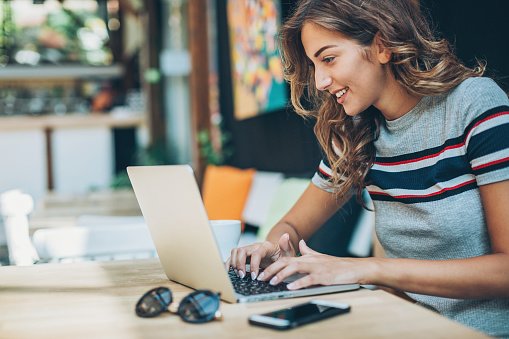 Salesforce Training
Master Your Craft
Lifetime LMS & Faculty Access
24/7 online expert support
Real-world & Project Based Learning
Lookup relationship: when the objects of salesforce are related through lookup one object may accessed by another object. There are two kinds of creating lookers relationships, they are one to one and one to many.
Master detail relationship: Unlike the lookup relationship in this kind of relationship one object acts as master and other as subordinator. Users may inform the master object before storing information in the subordinate object. When you delete master's object then you have to delete the subordinate object also along with it.
Get ahead in your career with our salesforce Tutorial  
How to design data model
Once you go through the objects of salesforce then you are able to design your data model. It is better to avoid custom objects and prefer standard objects. While loading external data it is important to know about the data stored in the standard objects. Salesforce functionality revolves around the business data. It is not a matter how critical your data is.
Importing data into your system: while receiving data from external, we should monitor it closely. And confirm that it is not duplicate. You can import data in two ways. They are data loaders and data import wizards.
Data loader: it is a client based application. Which imports data in bulk. It downloads almost five million files at once. We may operate it by using both user interface and command line.
Data import wizard : It gave access through the setup menu. Which downloads data from common standard objects and custom objects. It allows 50,000 documents at a time.
Exporting data from your system: You may export data from your system either manually or by using automation schedule. It may be used for backup purposes or import the same in another system. There are two major methods they are.
Data loader: Same as data importing it is used for data exporting. It has to be installed separately.
Data export wizard : It is also accessed with setup wizard. With help of this you may export data weekly. It allows users to export data automatically by using a weekly or monthly basis.
Click here to get frequently asked Salesforce interview questions & answers
Benefits of Salesforce data:
It has many benefits some of them are:
Creating a shared vocabulary
Reducing employers errors
Accelerating the ramp-up time of your salesforce team
Build faster.
Eliminating the risks, integrating and reporting on the data easily, etc
Pros
Easy to start with the help of the browser and the Internet. There is no need for IT infrastructure or admin to have compatibility with all major browsers.
Functionality: They provide for products for the process of automation in various areas. Provide sharing opportunities for managing customer experience. A social network for employers for automation and next best move.
Configuration and customization: there are different options for configuration. For basic personalization technical skills required. Accessible development for AI apps
Integration: It allows integration with any systems possible from external. Available for running apps.
Reporting: the reports are customized with having flexible filters. It delivers multiple options. Provide predictive analytics.
Customer service: for contact with the supportive team, they provide various channels.
Training: they provide self-learning resources.
Updates and innovations: it provides regular updates.
Pricing: they provide free trial for 30 days.
Cons:
Getting started: there is a chance of disconnecting from the system. There is a limit in data storage.
Functionality: there are certain limitations for each functional edition.
Configuration and customization: there is over customization risk with lower adoption level. It requires an admin team.
Integration: time consuming causes technical limitations.
Reporting: there is a lack of features of intuitive, if the data are duplicate the report is corrupted.
Customer services: in some issues, the supportive team remains helpless.
Training: there is a steep learning curve.
Updates and innovations: additional training required for users.
Pricing: they also cost for hidden additional tools.
Conclusion
Among the competitors in the market this data model of salesforce is the best option for users. With its special features and offers, they provide. Even though there are drawbacks and cons there are remedies and solutions to manage them and use the tool easily.
Related Articles: