Sap Cyber Security - Table of Content
What is SAP cyber security?
Even though the implementation of SAP GRC helps, the capability to manage segregation of duties ("SoD") will not be helpful if somebody can compromise the SAP user accounts and pass on their privileges. Nor will SoD help if an intruder can just bypass the SAP authentication and the authorization controls.
The Cyber Security Extension for SAP Solutions automates the threat detection, vulnerability management, and incident response to ensure SAP platforms are secure against enhanced persistent threats. Certified extension of SAP protects the cloud, on-premise, and hybrid SAP systems, that includes S/4HANA, HANA, J2EE, ABAP platforms.
Become a SAP MM Certified professional by learning this HKR SAP MM Training In hyderbad !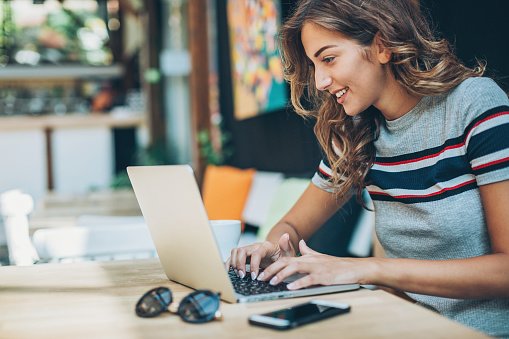 SAP Security Training
Master Your Craft
Lifetime LMS & Faculty Access
24/7 online expert support
Real-world & Project Based Learning
Why is SoD management not good enough?
SAP systems include a number of components like the NetWeaver application server (Java and ABAP versions), Remote Function Call (RFC) gateway, SAProuter, the SAP Gateway, and the Messenger server, internet communications manager, and so on. Systems use various communication protocols like Remote Function Call, DIAG, and HTTP. They are often equipped with numerous interfaces, most of which use RFC. A lot of them have stored login credentials that are not encrypted and do not have basic security controls.
The SAP landscapes tend to be complicated with a wide range of systems as well as customers, and the users frequently end up reusing their passwords on those systems. Take one of them, and you get everything you need. Even with Single Sign-On enabled, password logging is permitted, leaving the backdoor vulnerable and open for intruders.
For example, an intruder gets the password hash file from the SAP development system, which is less secure, cracks the password, and uses the same login information to connect to the SAP production system. Under these circumstances, the SAP system is subject to a number of vulnerabilities, making it susceptible to data breaches, cyber-attacks, and other threats. But, aren't we using a Security Operations Centre ("SOC") that monitors all the IT systems for security breaches and malicious intentions? Security logs for SAP applications are most often not included in the SOC. A SIEM solution of the organization is frequently not set up for monitoring SAP logs, likely because they are handled in a silo by an SAP team belonging to the IT team.
Become a SAP Security Certified professional by learning this HKR SAP Security Training !
If that is not enough, All the SAP systems have a number of custom reports, developments, and transactions that are written by the SAP programmers who are not required to meet the secure coding requirements. Indeed, most organizations do not have SAP codes! These custom developments are likely never to be tested for the security vulnerabilities that result in leaving the system insecure and critical applications open to hackers, ransomware threats, and malicious activities. This is in spite of the fact which simple ABAP injection can be used to take control of the whole SAP system. Organizations often fail to realize that there has been a significant increase in the number of SAP security vulnerabilities known. There is also an increase in the SAP vulnerabilities with the adoption of the latest technologies, and the management of complex hybrid SAP environments that consists of on-premise and cloud solutions are getting increasingly complex. Not surprisingly, SAP received greater attention from hackers seeking to exploit these vulnerabilities in this decade as likely throughout its lifetime.
What needs to be done to enhance the cybersecurity of SAP?
IT security teams must understand their organization's specific challenges. Carrying out a cyber security assessment in SAP is a good place to start. Instead of focusing on the SAP ERP production system, conduct an assessment of the overall SAP landscape. When security risks and vulnerabilities are detected, establish a roadmap to address them. Determine those that have high impact but can be easily implemented and continue to do them first. Adopt a time-based, step-by-step approach to everything else.
Some of the common areas to focus on include:
Creating an SAP security baseline or standard
Directing simple configuration associated with the security vulnerabilities
Update and define a continuous security patch process
Setting up a monitoring mechanism, monitoring attacks, and immediately addressing non-compliances. It also guarantees that what has been fixed will not break again!
Apply encryption whenever possible. It is a frequently ignored part of the SPA network and communications security.
Secure externally exposed portions of the SAP. SAP offers multiple options with the Gateway and Messenger server, WebDispatch, and SAProuter.
Top 30 frequently asked SAP Security Interview Questions !
Should we worry if our SAP is hosted on the cloud?
If the SAP is hosted in the cloud, who has responsibility for the security of the SAP system? Although there are various models for SAP on the cloud, generally, SAP or the hosting service provider will be responsible for hosting and associated infrastructure security. The security of the application remains the responsibility of the user organization. Let's consider an example of a house in a closed community. The community will provide security so that when a visitor arrives, he contacts the owner of the house and asks him if he is expecting a visitor. If the security doesn't check on visitors or if they steal anything from the house, the owner continues to be responsible for his own safety.
Conclusion
In this blog, we have learned about SAP cyber security, why we need cyber security, What needs to be done to enhance the cybersecurity of SAP. We hope you found this information helpful. If you are looking for any other topic related to SAP Cyber security, make a comment on it in the comment section. We would revert to the topic.