Introduction to Workday:
Workday is considered to be a leader in HR, Payroll, and financial management services. Workday is a top SaaS-based cloud enterprise solution for performing many human resource business operations. Workday is an American cloud-based software company; it was founded by David Duffield (CEO of ERP based company PeopleSoft) and Aneel Bhushri in the year 2005. Workday headquarters located in Pleasanton, California (United States of America). The main purpose of the Workday cloud-based management tool is to provide many SaaS-based services such as managing human resources, financial management, offers new levels of enterprise agility for deploying, buying, and also to maintain the legacy of on-premise applications. The workday tool has been used by more than 200 companies (mid-level to top-level companies as well as Fortune 500 companies). The workday tool is distinguished into different modules; two modules are considered to be top-most such as Workday Human capital management and Workday Financial management modem. These two modules play a key role in providing an unparalleled agility service, easy-to-manage, and high-level integration capacity. The top partners of the Workday organization are Ceridian, Kronos, Plateau, Salesforce.com, ERP, Comerstone OnDemand, NETtime solutions, Patersons, Safeguard world internationally, Stepstone solutions, and Taleo corporations.
To gain in-depth knowledge with practical experience in workday, Then explore HKR'S Workday Training !
Why Workday?
The main purpose of developing a Workday tool is to minimize the tasks in the financial as well as with human resource management. Workday also a top SaaS cloud-based application used by more than 200 countries across the globe.
The following figure explains, in which area we need Workday management tool;
Managing HCM capitals: Workday HCM module helps to perform services like staffing, employees' performance, benefits, compensation, absence, and developments.
Payroll management: Workday is delivering a most appropriate payroll tool that allows the management to group employees, manages the calculation rules, and pays the company employees according to the company policy, and reporting needs.
Financial management services: workday tool delivers the most powerful financial services like financial accounts, reports, documentation, resource management, customer accounts, supplier accounts, revenue accounts, and Cash management procurements.
Workers spend management system: This spend management tool helps the user to track the expenses, handling desktop services and labor details.
Workday benefit networks: The workday tool has pre-built integration features, which support more than 80 benefits/organization.
To gain in-depth knowledge with practical experience in workday, Then explore HKR'S Workday Training in Chennai !
Workday Architecture:
Workday application is designed to run only in memory and it is a highly object-oriented structural tool. The latest version of the Workday application is used to protect the unsecured data. One more important thing is that Workday application data will be stored entirely in RAM and some amount of partial data will be stored on the Disks (audit files and documents). Let's discuss the nature and environment of Workday.
The main components of Workday architecture included are:
Entry-level points for users
Flash or Flex-based
Wider browser
User interfaces will be generated automatically
iPhone development
Mobile HTML browsers
PDF export methods
Excel file exports.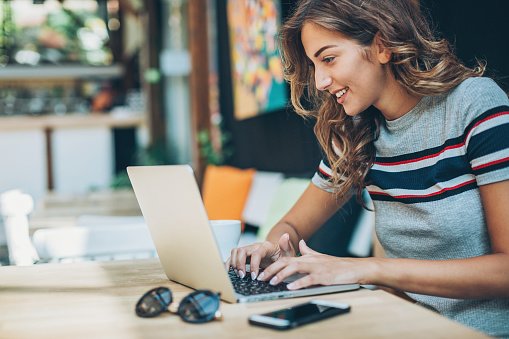 Workday Training
Master Your Craft
Lifetime LMS & Faculty Access
24/7 online expert support
Real-world & Project Based Learning
The object-oriented structure in workday will be responsible for the following tasks;
The main processing of engines
UI services and web data requests will be transferred from UI servers to integration servers.
Integration server details:
Workday performs its operation through web services;
Workday integrations are available in the form of SOAP (Simple Object Access Protocol).
This integration server is responsible to translate the SOAP data into the other form of protocols.
Workday is a SaaS cloud-based application, so the integrations are done through SaaS will be stored for future usage.
It also offers data transmission services it depends on the data formats.
Offers Persistent storage:
When the user wants to make any changes to the workday application, the changes will be stored in the database.
The workday application uses the GPL/MYSQL or Innodata base.
This storage will be responsible for either data replications or data backup process.
Core concepts of Workday and navigation process:
First, we will discuss Core concepts of workday foundation:
Supervisory level organizations: in the workday HCM module, the small group of organizations will be work under a respected management team.
Staffing model: this included information like job posting, hiring, and salary offers.
Creation of job profiles: creating the job description structure, in that features and characteristics will also be added.
Compensation/package: in this section, salary package, and hike details will be added, this completely depends on profile, grades, and plans.
Security/governance: security is a combination of users or any resources, and there will a specific team of people who can access securable items. Security policy is also playing a major role in any organization.
Overview of Workday Architecture
Business data objects, fields, and instances :
Workday data source: business data sources are formed and delivered by the workday application. The workday application delivers multiple data sources available for the business objects. Each Workday data source will be associate with business objects and their security resources.
lets's get started with workday hcm techno functional trainings online !
Business objects: Workday application stores the data as a primary business object. These objects may be organizations, staffs, designations, and many more. The business objects will be stored as database tables or spreadsheets in excel.
Available data fields and instances: instances may be rows in a table or spreadsheet in excel. Workday business objects are available in the form of fields, table data, set of columns, and spreadsheet files.
The following diagram explains the full structure data objects, instances, and fields.
Workday organization:
Location:
In the workday application location, the organization location will be created as a business site, workspace, or business space.
This location is used to create user accounts and physical locations. Here you can use pages to create the time profile detail, time zone details, or any other local information.
Minimum one location will be entered into the system on the base of the supervisor organization.
This organization's location also represents the employee's physical address, contact information, and time profiles.
Steps to create location:
1. Search for the "create location" button
2. Enter the details related to the location as shown in the figure;
3. Click "ok". Then you will see one browser,
Supervisory organization managements:
This is considered as a primary organization structure in the Workday HCM module.
Here organizations can group their works into higher management hierarchy.
This supervisory organization track workers and also enables the business process.
Primary key characteristics are unique to the workday supervisory organizations.
Management positions will be created only in supervisory organizations.
Each employee will be hired into an open position in the supervisory organization.
Step to work on Supervisory organization:
1. Search to create the supervisory organization management task
2. Enter to recognize the event
3. Now it's time to enter the supervisory organization management details.
4. Click the "ok" button to open another browser,
Next, the methods will be added to maintain the supervisory organization:
The workday supervisory organization can be modified as follows;
Addition of subordinate organization
Division of organization
Changing of organization
User can move the entire structure, along with all the position and workers subordinate organization
Inactivating the organization, when it fails to perform normally
Move the workers from one organization to another organization
Not to add any business process
Staffing activity
Custom organization:
Company details
Cost related things
Region details
Supervisory organizational management hierarchy
Cost related hierarchy
Location and Region hierarchy.
Company:
The basic organization type used by many workday financials
Company currency can be specified
Steps involved in creating Company task:
1. Search for the "create company "tasks
2. Entering the reorganizational events
3. Now it's time to enter the company details
4. Click the "ok" button.
Cost center organization:
Cost center organization is complete financial reporting, financial departments, revenues, and expenses.
Steps to create the cost center organization:
1. Search for the "cost center task" button
2. Enter the complete reorganizational details
3. Now it's time to enter the cost center details.
Matrix organizations:
Matrix organization allows user to manage the dotted-line relationships between the company and workers
It will assign the work to one or more groups.
Steps to create a matrix organization:
1. Search for the "create matrix organization" task
2. Enter the "matrix organization" details.
Region:
The region is nothing but the location for the workers, and work
Steps involved in creating the Region:
1. Search for the "Region of the task"
2. Now it's time to enter the "Reorganizational events".
3. Enter the Regional details
Company hierarchy:
This is nothing but the multiple relationships between the companies and workers.
Steps involved in the creation of company hierarchy:
1. Search for the "create company hierarchy task"
2. Enter the details for "Reorganizational event".
3. Enter the organization details.
Cost Center Hierarchy:
This allows the different relationship between the cost centers,
Steps involved in the creation of cost center hierarchy:
1. Search for the "cost center hierarchy task".
2. Enter the details of "Regional task".
3. Enter the specific organization details.
Region hierarchy:
This is nothing but allowing multiple regional organizations for reporting any task.
Steps to create the regional hierarchy are as follows;
1. Search for the "create regional hierarchy task"
2. Enter the details of "reorganizational event"
3. Enter the organization's details.
Location hierarchy:
This hierarchy allows the organization to assign appropriate work locations and roles. Here organizations are allowed to assign multiple work locations.
Steps involved in the creation of location hierarchy:
1. Search for the "location hierarchy task"
2. Enter the "organizational events"
3. Enter the custom organizational details
Custom-organization subtype:
This is used to specify the organization's details.
Steps are as follows,
1. Search for the "maintain organization subtype task"
2. Click on +/-, to add or delete the details.
Jobs and position management details in Workday:
First, we will see position management:
1. The main motto of this position management is to have great control over company hiring.
2. Offers the ability to define the company's separate hiring rules and restrictions.
Key features of position management:
1. User should specify the number of positions
2. Before getting into the hiring, transferring, or promoting you should get an open, and approved position from the organizations.
3. Each position you are going to create should have its own hiring rules and restrictions.
4. Management can close the position if the position is no longer available.
4. Organizations can approve multiple job positions at a time.
5. Every time you should get the report on both open and already filled positions.
6. This allows the management people to track the entire job position history.
Job management in details:
The following are the main concepts that come under this job management:
1. This enables the management to provide the least control over any individual positions.
2. Every supervisory management should follow the hiring restrictions, and you can also specify only one set of hiring rules per company.
3. There will be specific limits overfilling the job positions.
4. This is very useful for any organization that prefers the broad job requirements and staffing workflow and get approval to control the workers in supervisory level management.
Key features:
1. Hiring is not limited, only to a predefined number of job openings.
2. Each time user no needs to create separate and individual job positions
3. If you specify any hiring rules and restrictions, that should be followed by every position in any organization.
4. There is no need to give any type of report on the unfilled positions.
Hiring restrictions in detail:
1. Hiring restrictions in any organization specify the rules and regulations for the entire job position and also for hiring managers.
2. Limited staffing available for specific job families and also for job profiles.
3. Restriction on job location, (where you are going to deploy the workers).
4. Specify the qualification requirements, experience details, and also preferred skill sets of any individual worker. These details are managed by position organizational management.
5. Limited staffing is available for specific worker types
6. Limited staffing is available for specific time value periods.
Maintaining staffing models:
The following are the important staffing models,
1. Assign an already existing staffing model to new parent companies:
Steps involved in the creation of Staffing models are as follows;
Access the "create supervisory organization" task details.
Go to the staffing model tab -> select the position management enabled or headcount management enabled.
Now attach the already existing subordinate organizations to the new parent organization by using -> create subordinate organizations task -> this will automatically inherit the existing staffing models.
2. Update the staffing model of any organization:
Steps involved in updating the staffing model of any organization:
Search for " the create organization task"
To perform related action -> select the organizations-> edit the staffing model.
Now specify either -> position management enabled or job management enabled.
Click on "change the new parental staff model" button, it doesn't change it automatically.
3. Creating a job position:
Steps involved are as follows,
Go to the supervisory organization-> set the staffing model as position management.
Go to the appropriate actions -> of supervisory organizations.
Click the staffing menu button -> click on "Create button"
Enter the details like hiring rules, restriction, job titles, and qualification details.
4. Creating jobs:
The steps are as follows,
1. Go to the supervisory organization -> make sure that the organization contains the job management, staffing model.
2. Go to the organization menu-> click on the set hiring model menu
3. in the organization menu -> click on "set hiring restrictions" button
[Related Article:Workday Tutorial]
Advantages of Workday management tools:
The following are the key factors; they make Workday as a popular tool. The main purpose of Workday is to provide human resources, financial management, and payroll in an organization.
About compensation of employees:
Compensation plays a vital role in both the enterprise-level and worker-levels. Compensation structure is composed of grades which provide information like pay ranges, grades, locations for specific job profile and also pay components.
offers a compensation structure:
To enable the compensation structure, you should include the details like defining the compensation elements, defining the guidelines (grades, profiles, and work location details), defining the compensation plans, adding the plans and guidelines, and creation compensation eligibility rules.
Reviews on compensation:
4 main categories come under-compensation reviews such as compensation package, compensation plans, eligibility rules, and grade details. One thing everybody should remember that "grades pay provides ranges, not any specific salary".
Eligibility rules:
Eligibility rule is just a criterion, if any employee is working on the plan or package criteria, eligibility criteria will not be added automatically. They should create the rules of the organizations and then it will be added into the package or compensation later. These criteria are overridden and eligibility rules will be added to each staff packages.
Unified: one system, single-sign-on, and real-time sharing of data. This is a one-stop-shop for the employees.
Usability: intuitive and easy to use, easy to make plan changes. Control that has eligibility to benefits.
Visibility: Compensation and benefit together. Actionable real-time reporting on transactions and enrollments.
Automation: supports automated open enrollments and life events.
Innovation: packages integrations to benefit providers and removes manual processors.
Conclusion:
In this blog, I have tried my best to explain the Workday tools and also its features. As per google and Gartner's report, 2019 workday has considered as a leader in the data integrations. Workday acts as a middleware which will host the data integration and also transmits the data. Workday is developed to help the financial management, human resource team, and payroll management in any organization. I hope this blog may help a few of you to learn and gain valuable information in Workday.
other related articles: