MSBI vs Power BI
Last updated on Dec Fri, 2022 1268
MSBI vs Power BI - Table of Content
Introduction to Power BI:
Power BI is one of the popular business intelligence tools developed by Microsoft Corporations to offer various data modeling capabilities like data preparations, data visualizations, data discovery, and generating interactive data analytic dashboards. With the help of Power BI users can make powerful business-related decisions. This Power BI tool helps users to pull the data using various formats such as images, excel sheets, spreadsheets, and videos. The Power BI tool also helps to centralize the database management system, and you can also visualize the data model on it.
The important basic components of the Power BI tool:
1. Power BI desktop:
This is a free application component available to install on your desktop, modify, visualize the data, and have full freedom to establish a connection. This also enables users to create the data model by using data from multiple sources and also you can create visuals and data reports and also share them with other team members in your organization.
2. Power BI services:
This is a cloud based service in the Microsoft cloud applications, which also eases the data sharing and collaborations of data reports. You can also bring all the relevant data sets into one place by using this component.
3. Power BI Mobile Apps:
This component will help us to bring the services and not wait for your desktop to start working. You can install this component on various operating systems like Windows 10, Androids, and IOS systems.
Become a Power BI Certified professional by learning this HKR Power BI Training !
Important features of Power BI:
The following are the important features of Power BI:
1. Offers a range of attractive data visualizations.
2. Helps users to collect data from different data sources.
3. Data set filtrations.
4. provides customizable dashboards.
5. Flexible tiles.
6. Navigation pane.
7. Informative reports.
8. Natural language Q & A Question box.
9. DAX data analysis functions.
10. Help and feedback buttons.
11. Microsoft office 365 Application launcher.
12. Great collection in content packs.
Explore Microstrategy Sample Resumes Download & Edit, Get Noticed by Top Employers!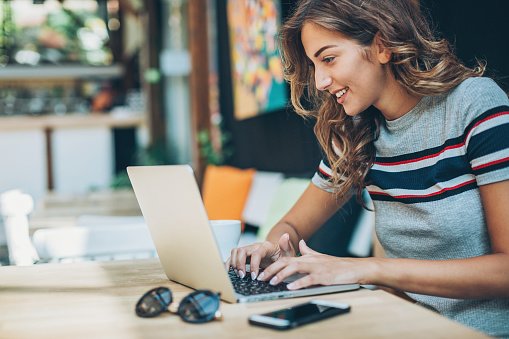 MSBI Training
Master Your Craft
Lifetime LMS & Faculty Access
24/7 online expert support
Real-world & Project Based Learning
Advantages of Power BI tool:
The below are the key advantages of using Power BI:
1. Hybrid deployment support:
This feature provides in-built connectors that enable Power BI tools to connect with various data sources from Microsoft and other vendors.
2. Quick insights:
With the help of this Power BI feature, users can create a subset of data and automatically apply analytics to that information.
3. Cortana Integration:
This feature enables users to verbally query data using natural language and access results using Microsoft digital assistant, Cortana.
4. Customization:
This feature helps developers to change the appearance of the default visualization and reporting tools while importing new tools into the platform.
5. API's for data integration:
The Microsoft Power BI REST API feature helps developers embedded the Power BI dashboard and various resources in other software.
6. Lower upfront Costs:
The basic version of Power BI is a free subscription service, where the full power BI Pro costs $9.99 per month, per user.
7. Mobility:
Various Power BI tools are available for mobile apps in Android and IOS.
Click here to learn Power BI Tutorial
Limitations of Power BI:
The below are the few disadvantages of using Power BI:
1. This tool is very difficult to implement. You need to loop them in the development team, the IT team to get it executed.
2. To implement row-level security in power bi and tie your web application users with Power BI users.
3. With users coming and leaving an organization, it becomes a nightmare to manage.
4. Requires considerable investment.
5. You need to buy a premium capacity.
6. Not feasible for pro users.
7. Still users need to visit your web page and the information is not delivered to them.
Introduction to MSBI:
MSIB can be abbreviated as "Microsoft business intelligence", and this product tool is developed to provide ETL capabilities. This tool helps users to visualize and organize the multidimensional data sources to provide data extraction, transformations, and loading (ETL) features. Microsoft's business intelligence tool also transforms the raw data into effective insightful business data.
Microsoft business intelligence tool can be divided into three categories they are;
1. SSIS or SQL server integration services: this tool is used for data integration.
2. SSAS or SQL server Analysis services: This tool is used for data analysis.
3. SSRS or SQL server reporting services: This tool is used for reporting.
Become a MSBI Certified professional by learning this HKR MSBI Training !
Features of MSBI:
The following are the key features of MSBI or Microsoft business intelligence tool:
1. This tool offers end-to-end single business solutions.
2. .net, web services support MSBI.
3. Easy integration tools with .NET and share point.
4. This is a Microsoft product.
5. Very easy to install and use.
6. Very less price compare to others.
7. Graphical user interface-based business intelligence tool.
8. Supports multiple servers without performance loss.
9. Also supports SEMO warehousing operations.
Advantages of MSBI:
1. Offers easy data exploration and data visualization:
This is the world of data exploding, this tool offers the ability to explore valuable data and also perform data visualization tasks to get greater results. When compared with other business intelligence tools, I think this is an awesome tool in the data visualization process.
2. Acts as a managed self-service Business intelligence tool:
This Microsoft business intelligence tool provides an effective self-service business intelligence tool. The MSBI also acts as a Microsoft Excel that is used by everyone in their day-to-day activities to produce and report the data analytics.
3. This tool makes use of Native MS excel features:
The MSBI tool makes use of Microsoft Excel features to the core in order to produce effective data analysis. By using excel Microsoft excel features it's very easy to collect data from multiple data sources.
4. MSBI tool supports Web service applications:
MSBI tool works well with programming languages like .NET and SQL database servers to build an effective web service application and also offers abundant benefits to the clients.
5. End-to-end Business solutions:
MSBI provides you a great business solution for your organization and enables users to make effective business decisions. This tool offers entire top-to-bottom business solutions.
6. Data warehouse applications:
Business intelligence tool offers greater data analytical solutions. You can collect the data warehouse from various sources. This type of warehousing is more suitable to extract the information to carry the data analytical task effectively.
Want to know more about MSBI,visit here MSBI Tutorial.
Limitations of MSBI:
The below are the few disadvantages of using MSBI:
1. MSBI tool crowded with a lot of user interfaces, so users may get confused.
2. Sometimes very difficult to understand and master the tool concepts.
3. consists of rigid formulas.
4. Offers limited data handling in free versions.
Criteria used to compare between MSBI and Power BI tools:
While comparing these two tools, the user may get confused to decide on what basis you need to perform the comparison. We are here to help you out to select which criteria are more important in your organization.
1. Definition
2. Advantages
3. Mechanism of working
4. User-friendly
5. Data handling capacity
6. Learning curve
Learn Top 30 MSBI Interview Questions
Major differences between MSIB and Power BI:
MSBI VS Power
Here are the major differences between MSIB and Power BI based on criteria:
1. Definition:
a. The MSBI tool helps to integrate the data processing components and programming user interface. This may also help in the testing and data deploying reports in the organization.
b. Power BI tool used to access a wide range of data analytical points to generate and analyze the data reports. This tool is mostly used in turning unshaped data types into structured and modeled data formats.
Click here to get latest Power BI Interview Questions and Answers for 2022
2. Working mechanism:
a. MSBI tool is an on-premises software and available in the form of its own server format and equipment.
b. Whereas Power BI tool is cloud-based application software, used to access data through the web browser.
3. Advantages:
a. This MSBI tool has a greater drill-down feature and offers high data access.
b. Whereas Power BI has a greater data visualization, and also offers high-level visual representation.
4. User Experience:
a. MSBI tool is more difficult and very manual when compared to power BI. So user considers this too as their second option when it comes report generation task.
b. Power BI has a good graphical component and that provides an edge over the MSBI tool. So this is a great tool to use when it comes to reporting generation.
5. Data Handling:
a. MSBI has a capacity to handle semi structured and structured data and helps users to generate larger reports data.
b. Power BI is capable to handle both unstructured and semi structured data.
6. Learning curve:
a. In the MSBI tool, all the codes which are related to reporting generation are handled by developers.
b. Power BI consists of graphical features, they fulfill the data visualization and report generation process. So non-programmer can also learn this tool.
To gain in-depth knowledge with practical experience in Power BI, Then explore hkr's Power BI Training In Hyderabad !
Conclusion:
The main moto to use both MSBI and Power BI tools to protect business data and offers data insights. These business intelligence tools are most widely used by business analytics, IT professionals, and data analysts. I think most of the top companies prefer to use the Power BI tool to offer effective data visualization process, we can say that MSBI is a less popular tool. In this blog, we have differentiated both MSBI and Power BI tools on the basis of various criteria.
Related Articles:
About Author
As a senior Technical Content Writer for HKR Trainings, Gayathri has a good comprehension of the present technical innovations, which incorporates perspectives like Business Intelligence and Analytics. She conveys advanced technical ideas precisely and vividly, as conceivable to the target group, guaranteeing that the content is available to clients. She writes qualitative content in the field of Data Warehousing & ETL, Big Data Analytics, and ERP Tools. Connect me on LinkedIn.
Upcoming MSBI Training Online classes
Batch starts on 6th Oct 2023

Sat & Sun (6 Weeks)

Fast Track

Timings - 08:30 AM IST

Batch starts on 10th Oct 2023

Mon & Tue (5 Days)

Weekday

Timings - 08:30 AM IST

Batch starts on 14th Oct 2023

Mon - Fri (18 Days)

Weekend

Timings - 10:30 AM IST