Blog Name - Table of Content
What is PMP?
PMP means Project Management Professional. PMP is nothing but a Professional Certification. It is a globally recognized project management certification that tests a person's ability to manage the people, processes, and business priorities of a professional project.
In India, PMP-certified professionals are earning more than 17lakhs per year and a maximum of 40 lakhs per annum. Here, people who join this will improve their talents and get better career opportunities in just a short span of 6 months. There will be better opportunities for these people compared to others. There will be quite a good salary for the people who are certified in the PMP compared to the others. In a recent survey, it is proved that PMP candidates are earning higher median salaries than other professionals. It is a valuable certification all over the world. Its worth is increasing day by day and there will be many benefits for the people with this certification. PMP certification is good for the three years after you have completed your course.
Wish to make a career in the world of PMP? Start with PMP Training !
What is an MBA?
MBA means Master of Business Administration. It is the world's most popular graduate management degree. It is a business degree for two years span after your graduation course. In this, Accounting, Economics, Finance, Marketing, Strategy, Organizational Behavior, and some more will be there as the core subjects. An MBA graduate can earn more than 5 lakhs per annum as a salary package. The average salary of an IT manager can be nearly 12 lakhs per annum. An MBA degree helps us to attract new business and quickly gain the confidence of clients. It helps us to develop good business development and management. MBA builds your career in a very good way.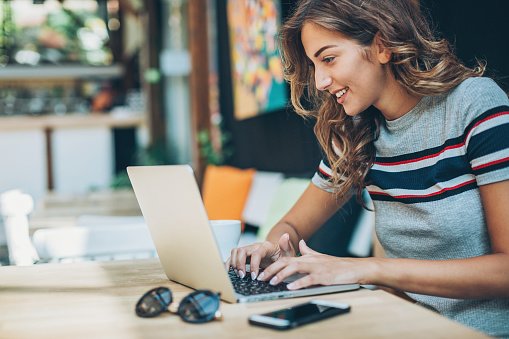 PMP Training
Master Your Craft
Lifetime LMS & Faculty Access
24/7 online expert support
Real-world & Project Based Learning
PMP vs MBA: Differences and Similarities:
Type of Education: PMP is a certificate while MBA is a degree that covers many areas and improves skills. Getting jobs with a good salary package will be provided by both MBA and PMP.
Opportunities: MBA completed graduates will be getting more opportunities from the top companies compared to the PMP candidates. Both of these candidates will be getting good opportunities for building their good careers.
Flexibility: MBA completed graduates will be experienced in many domains and so they will be working flexibly while PMP candidates will be focussing only on their certification courses and it is difficult for them to focus on some other domains.
Income: The income of an MBA graduate is nearly $1,00,000 in the US and PMP certified project manager is also nearly $1,00,000 in the US. Both of these candidates will be getting nearly the same salary package as compared to them.
Different Career Paths: An MBA graduate can take PMP certification based on his interest. Compared to MBA, for PMP candidates it is difficult to get an MBA degree if their age is more than 28 years. Both of these candidates can develop their careers with the skills that they possess.
PMP vs MBA Requirements :
1. PMP Requirements
STEP 1:
Eligibility confirmation
Must have a four-year degree.
36 months of experience in leading projects and also 35 hours of project management training.
OR
Students must have completed a high school diploma or an associate's degree.
60 months of experience in leading projects and 35 hours of project management training.
STEP 2: Gathering information
Projects you have led.
The training you have completed.
STEP 3: Dive into the app
Have to create a pim.org account to kick the process off.

STEP 4: Review
Your application will be reviewed and then you need to pay an exam fee if you're qualified to move further.
Once approved to take the exam, you can schedule your exam time at a testing location near you or you can take it online.
2. MBA Requirements
Must secure a Bachelor's degree with a minimum of 50 percent marks.
It is also applicable for Final Year graduate students.
It also accepts CAT/NMAT/MAT/GMAT/CMAT/XAT or BMU-MAT test scores.
Work experience is preferred, but not mandatory.
Wish to make a career in the world of PMP? Start with PMP Training in Houston!
MBA vs PMP: Which Exam Is Easier?
The MBA exam is quite moderate compared to other popular management entrance exams. There are many exams for MBA joining and they are CMAT, MAT, NMAT, GMAT, CAT, etc., In comparison to all of these exams, the MAT exam is easier, and also the exam is quite simple compared to others. XAT exam is a little hard to crack and join MBA.
Compared to the MBA, PMP is quite difficult. Here, five domains will be covered which are: Initiating, Planning, Monitor-Control, Performing, and Closing of a project. Totally, there will be 175 questions and 25 other questions in the pretest. It proves that we have to prepare a minimum of 60 hours for the exam, apart from the 35 hours of the PMP exam prep course.
MBA vs PMP Exam and Cost :
The exams for both the MBA and PMP are really unfair. Compared to the PMP, MBA is quite a small amount to pay. The duration of the MBA exam is 150 minutes while the PMP exam gives 230 minutes for the exam. Compared to the MBA, PMP candidates get more time to write the exam. Since the MBA exam pattern will be having 200 questions and the PMP exam pattern will be 175 questions in the final exam.
[ Related Article: PMP training in landon ]
How Much Does a PMP Certification Cost?
PMP certification is valuable in society to get a good job in a very good company. PMP certification cost varies from country to country - from $300 to $5000. PMI(Project Management Institute) members, will be providing some discounts. It also depends on the training institution, mode of training, and country where the candidate wishes to get trained. In India, the certification cost for classroom training is from 15,000 to 40,000 rupees and for online training, it is between 10,000 to 40,000 rupees. Also, self-paced learning is available which costs in the range of 5000 to 15,000 rupees.
How Much Does an MBA Degree Cost?
An MBA degree is very valuable and also many companies are ready to offer you a job when you have completed an MBA degree. The cost of the degree changes from institution to institution and from country to country. The cost of an MBA degree can vary, but it exceeds $60,000. If you have joined a top institution, then they will demand a minimum of $1,00,000. In India, an MBA degree costs from 40,000 to 30 lakh rupees.
Which is the best MBA Degree or PMP Certification
PMP certification is the best way to get immediately identified by employers as someone with the relevant skills that the company needs.
PMP certification provides specific knowledge on a particular domain, nothing but projects that an MBA degree usually lacks.
PMP-certified candidates will be getting higher salaries as compared to MBA degree graduates.
An MBA degree is a prestigious degree compared to PMP-certified candidates. Because PMP-certified candidates can only lead the projects but the MBA graduated students will be knowing all the concepts including project leading.
MBA degree graduated candidates are well familiar with business practices and theories that are not covered in the PMP certification course.
It is always easy for you people to get a job when you have completed your PMP certification but it is difficult for MBA graduates to get a job in some good companies without prior knowledge of the projects.
Wish to make a career in the world of PMP? Start with PMP Training In Atlanta !
Advantages of Getting PMP Certified
It is a globally recognized certification that gives confidence to the recruiter to take you for the position.
The salary of a PMP-certified candidate will be increased as the candidate is already experienced in doing the projects.
The PMP-certified candidate will be having advanced skills in project management compared to the others.
People who are PMP certified will be getting higher positions in just a short span. Since they are experienced in making and leading projects.
PMP certification is a must for people who want to start their Project Management Careers.
Companies will be getting more benefits from certified project managers as they are experienced in the projects.
Want to Become a Master in PMP? Then click here to learn PMP Training in Mississauga from HKR Trainings
Advantages of Getting an MBA
Improves leadership and people management skills.
Developing, advertising, and selling products is easier.
Connections among people and companies will be increased.
Helps to manage difficult situations like financial crises and public scandals.
It keeps the company's finances in a good condition.
It helps to promote and maintain the company's positive image.
Create, gather and interpret reports of the company based on the company's data.
It helps to hire top talent and improve employee retention.
An MBA degree helps you to make the right decisions in tough situations.
Key Takeaways :
PMP-certified candidates will be getting higher salaries as compared to MBA degree graduates. The duration of the MBA degree course is of 2 years and PMP certification is of 6 months only. PMP-certified candidates can lead the projects in a clear way with no difficulties.
Related Articles: