Top Reasons For Job Change
There may be several causes for someone to want to shift jobs. While answering the question regarding the reason for job change, you should respond positively and professionally. The following are a few typical reasons for job change:
Career growth
One of the most common reasons for job change is to seek better career growth with the possibility of a good salary package and promotion. Employees may start looking for alternative job opportunities if they believe they have reached the limit of their current role and there is no room for progress. Therefore, to achieve good career growth, they can seek job change.
Contract Expired
It is another common reason for a job change. You can shift your job if your current job contract has expired and you cannot get any renewal or contract extension. There are many contractual jobs available with certain conditions. Once your agreement is over, there are chances to lose your job.
Job Satisfaction
Out of many reasons for leaving a job, dissatisfaction with the current position could be another. There may be many reasons, such as lack of interest/challenge in work, uncomfortable work environment, or feeling undervalued by the employer.
Work-life Balance
Lack of work-life balance can be another reason for job change. Some people may feel they are spending long working hours, heavy workloads, rigid work schedules, and timings, etc. In these cases, people start looking to change jobs that offer a better work-life balance.
Relocation
Relocation could be another major reason for leaving the job. If an employee has to relocate to a new city/country/place, they may need to find another job in the new location.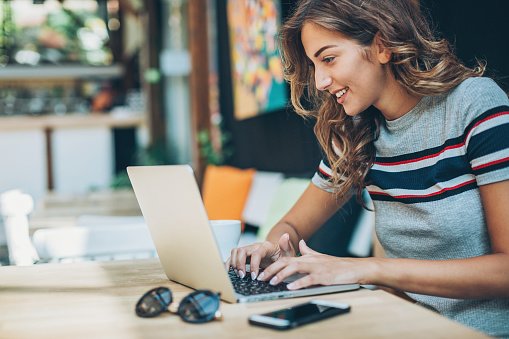 Software Testing Training
Master Your Craft
Lifetime LMS & Faculty Access
24/7 online expert support
Real-world & Project Based Learning
Better Benefits
Another reason to change job is to seek better benefits like paid time off, health insurance, pension deductions, retirement benefits, etc. If the current employer is not offering these benefits or they are not so competitive, the employee may look for new job opportunities where they will get such benefits.
Develop New Skills
It could be used as a justification while answering the valid reason for a job change. Suppose an employee feels their existing skills become obsolete or unsuitable for advancing their career. In that case, they can develop new skills that bring more opportunities and a good salary. They can answer that they want to enhance their existing skills, which is a better option also.
Further, it is essential to note that the reason for changing a job could vary from person to person. Also, there may be many other factors, including the above. Whatever the reason, it is essential to evaluate the existing condition of a job, identify the missing terms, and look for new job opportunities to ensure a successful shift.
Become a Blockchain Certified professional by learning this HKR Blockchain Training !
How to answer the question of the reason for a job change?
It's essential to give an honest and concise explanation while answering the question regarding the reason for the job change. The following are a few tips that will help you answer this question:
Be positive
While answering the question on the reason for a job change, it is essential to present your answer positively. Instead of highlighting the dislikes about your previous job, you should focus on what you are looking for in your new position.
Be specific with the reason
Provide specific details with your answer for the reason for leaving the job. Mention areas in your new job where you would like to expand if you are looking for better career growth prospects.
Focus on your career goals
While you answer the reason for a job change, you should highlight the reasons that align with your long-term career goals. It will show that you are focused on your career growth and actively seeking new opportunities to achieve your goals.
Highlight your skills
Focus on the abilities and background you will bring to the new position when you answer the reason for leaving the job. It will illustrate that you are a worthy candidate who will benefit the new company greatly.
Example of answers on the reason for a job change
The following is an example response to the question on the reason for changing jobs:
Example - 1
"The reason I am looking for a change in my job is that I am seeking a good career growth. Even though I had a good time there, I soon realized there were only a few chances to develop my career. I'm looking for a new challenge where I can apply my knowledge and abilities to advance my career. I am very excited about the chance to work here because your company has a solid reputation for building employee growth and development."
Example - 2
"I would like to shift my current career with new one because I came to know that your company offers a positive and peaceful work space with good salary benefits. I heard that you give priority to work-life balance. So, this is the primary reason for my job change."
Conclusion
Thus, many factors must be considered when changing a job from a specific company or place. Leave the toxic work environment or start working for a company where you can develop new skills and get new challenges. You can grab this by using the methods mentioned above in this article.