What is Splunk
Last updated on Dec Fri, 2022 2203
What is Splunk - Table of Content
What is Splunk
Splunk is an excellent, scalable, and efficient technology that indexes and searches log files stored in a system. It examines the machine-generated data to provide operational intelligence. The principal advantage of using Splunk is that it does not require any database to store its data, as it broadly makes use of its indexes to store the data.
Splunk is an application essentially employed for searching, monitoring, and analyzing machine-generated Big Data through a web-style interface. Splunk offers capturing, indexing, and correlating the real-time data in a searchable container from which it can produce graphs, reports, alerts, dashboards, and visualizations. Splunk is intended to build machine-generated data available over an organization and is able to identify data patterns, produce metrics, diagnose problems, and grant intelligence for business operation purposes. Splunk is a technology employed for application management, security, and compliance, as well as business and web analytics.
It is easy to search for particular data in a cluster of complex data with Splunk software. Finding out which configuration is currently running in log files is challenging. To make it clear, the Splunk application utilizes a tool that aids the user to discover the problems of a configuration file and view the current configurations that are being utilized.
Splunk is a digitized platform that aids in accessing machine-generated data, which will be helpful and beneficial for everyone. Managing a tremendous volume of data is one of the most significant challenges, as there is rapid development in the IT sector and its machines. In this position, Splunk performs an indispensable role to deal with the circumstance.
Consider Splunk as an instance. Assume you are a System Administrator where you have to discover what's wrong with the machine/system which you are working on. Take a glimpse at the machine-generated data to get an idea of how it resembles. It would take hours to discover what's wrong with your system. Now, this is where Splunk comes into action. It will perform all the heavy tasks for you, i.e., processing of the whole data which was produced by your machine/system, and after collecting the appropriate data, it will be a lot easier to determine the problems.
Get ahead in your career by learning Splunk course through hkrtrainings Splunk Training !
Features Of Splunk
Here are some of the functionalities for which Splunk is being used:
1. Intuitive User experience :
The productivity of users was enhanced by facilitating instant access to compatible apps and content. It is a great productivity feature for end-users.
2. Simplified Management :
Produces simplified and scalable management for Enterprise Splunk deployment.
3. Rich developer Environment :
Aids in quickly developing Splunk apps with the help of approved web languages and frameworks.
4. Powerful Analytics :
It allows faster and simpler analysis and visualizations for business users.
Pros And Cons Of using Splunk
Let us now look at the advantages and disadvantages of using Splunk.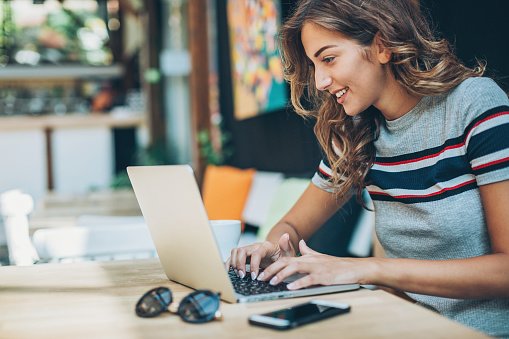 Splunk Training
Master Your Craft
Lifetime LMS & Faculty Access
24/7 online expert support
Real-world & Project Based Learning
Advantages Of Using Splunk :
Some of the advantages of using Splunk are as follows:
1. Implementation :
Slunk is scalable and easy to implement.
2. Interactive :
Splunk creates analytical reports with interactive charts, graphs, and tables and shares them with others which is productive for users.
3. Auto finding :
Discovers the useful information automatically, so there is no need to identify the data by yourself.
4. Saving :
It helps in saving your searches and tags to make your system smarter that identifies the essential information.
Disadvantages Of Using Splunk :
Some of the disadvantages of using Splunk are as follows:
1. Expensive :
Spunk is very expensive for large volumes of data.
2. Implementation :
It is hard to implement it practically for optimizing searches concerning speed.
3. Reliability :
Less reliable dashboards which are useful but are not as reliable as Tableau
4. Rivalry :
There is constant competition in the IT industry. This attempts to replace Splunk with new open-source options, which is a challenge faced by Splunk.
Architecture Of Splunk :
In this section, you will learn how the robust architecture of Splunk works to retrieve the expected output from the complex data. The below pictorial representation explains the architecture of Splunk.
Universal Forwarder (UF): It is a lightweight segment that aids in pushing the data to the heavy Splunk forwarder. The primary task of this segment is to forward the log data from the server. You can easily install Universal Forward at the client-side or on the application side.
Load Balancer (LB): In computing terms, Load balancing improves the distribution of workloads over multiple computing resources. A load balancer is a segment that distributes the network or the application traffic over a bunch of servers.
Heavy Forwarder (HF): It is a heavy element. This Splunk component facilitates you to filter the data. For example, it will assist in acquiring only the error logs.
Indexer : The principal task of an indexer is to store and index the filtered data. It aids in enhancing the performance of Splunk. By default, Splunk automatically performs the indexing like hosts, sources, date, and time.
Search Head (SH): It is a Splunk instance that aids in distributing the searches to the other indexers, and it usually doesn't have any instance of its own. It is primarily employed to accomplish intelligence and perform reporting.
Deployment Server (DS): It aids in deploying the configuration like updating the UF (Universal Forwarder) configuration file. You can use a DS to share data between the components.
License Master (LM): A license slave is a Splunk Enterprise state controlled by a License Master. If you have a single Splunk Enterprise instance, it assists as its License Manager. The license is based on quantity and usage. For instance, for utilizing 50 GB per day, Splunk daily inspects the licensing details.
Lets's get started with Splunk Tutorial online !
Working Components in Splunk Architecture :
There are especially three components in Splunk Architecture which consists of Forwarder, Indexer, and Search Head.
Forwarder : It aids in accumulating the data from the primitive machines, then it delivers the data to the indexer in real-time.
Indexer : It aids in processing the incoming data in real-time. It also collects and arranges the data on the disk.
Search Head : Search Head aids the end-users in interacting with Splunk. It enables users to perform the search, analyze, and visualize functions.
Working Of Splunk Architecture :
The forwarder is used to track the data, make a copy of the data, and perform load balancing on that appropriate data before it sends it to the indexer. The cloning aids in generating duplicated copies of any case at the data source while load balancing is implemented so that even if one case collapses, that data is transferred to another case that is hosting the indexer. The data which is acquired from the forwarder is then deposited into an Indexer component. In the Indexer, the accumulated data is then divided into different logical datastores and at every datastore, you can set authorities which will then guide the user's views and accesses.
You can search the data inside the Indexer and assign those searches to various search companions, and all the results obtained following designations will be merged and taken forward to the Search Head. The search companions are programmed to perform and create the alerts, which will be then activated when some circumstances will match the saved searches. You can also use the knowledge objects only to intensify the existing unstructured data. The search heads and knowledge objects can be retrieved from a Splunk CLI or a Splunk Web Interface. This interaction happens over a REST API connection.
Top 70 frequently asked Splunk interview questions & answers for freshers & experienced
Conclusion :
Splunk has a growing demand in the market. The suitability of contestants with various educational qualifications makes it an attractive field of opportunities. Therefore, if you would like to make your career in the Data Analytics field, learning Splunk will ensure your success.
Related Article :
About Author
As a senior Technical Content Writer for HKR Trainings, Gayathri has a good comprehension of the present technical innovations, which incorporates perspectives like Business Intelligence and Analytics. She conveys advanced technical ideas precisely and vividly, as conceivable to the target group, guaranteeing that the content is available to clients. She writes qualitative content in the field of Data Warehousing & ETL, Big Data Analytics, and ERP Tools. Connect me on LinkedIn.
Upcoming Splunk Training Online classes
Batch starts on 6th Oct 2023

Sat & Sun (6 Weeks)

Fast Track

Timings - 08:30 AM IST

Batch starts on 10th Oct 2023

Mon & Tue (5 Days)

Weekday

Timings - 08:30 AM IST

Batch starts on 14th Oct 2023

Mon - Fri (18 Days)

Weekend

Timings - 10:30 AM IST