The supply chain allows organisations to schedule for and simplify their network of logistics as well as resources which combine to form a supply chain. SAP Supply Chain Management is indeed a route network engine that can address complex supply chain risk such as Demand Planning, Supply Chain Planning, Production Planning and detailed Scheduling, Distribution Planning, and Transport Planning.
Key features of SAP SCM:
The key features of the sap SCM are:
It assists organizations in managing their supply chain processes in a changing environment.
The SAP SCM process connects suppliers, customers, manufacturers, business partners, and retailers to manage the supply chain process effectively and efficiently.
It helps organizations in accelerating and optimizing the entire procure-to-pay process.
SAP SCM products enable organizations to integrate their processes and enforce contract compliance for supply-side and supplier-side requirements across supply chain processes in a distributed environment.
SAP SCM is a comprehensive software solution that addresses the following key processes: supply chain networking, supply chain planning and coordination, and supply chain execution.
It includes multiple planning applications for Advanced Planning and Optimization APO, as well as integration with other SAP execution applications.
SAP General Areas, SAP Supply Network Collaboration SNC, SAP Extended Warehouse Management EWM, Advanced Planning and Optimization (APO), Forecasting and Replenishment FREE, and SAP Transportation Management TM are the primary applications.
The image below depicts SAP Supply Chain Management and its integration with other R/3 modules for supply chain management.
IMAGE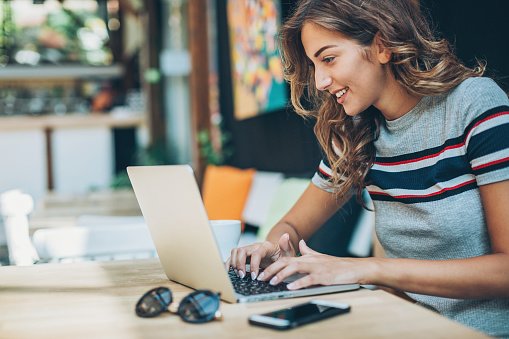 SAP Certification Training
Master Your Craft
Lifetime LMS & Faculty Access
24/7 online expert support
Real-world & Project Based Learning
Components of sap SCM:
SAP Supply Chain Management enables team to accomplish effective supply chain development and preparation within their supply network, as well as workflow management.
The major steps in handling a supply network inside a company can be seen. Each phase involves a defined sequence of tasks that assist customers, suppliers, and retailers in connecting with one another to may provide a successful supply solution.
SAP SCM is made up of the following components:
SC Collaboration This is used to assist in the creation of collaborative forecasts and agreements.
SC Planning This is used to generate operational plans based on the system's current and relevant data.
SC coordination This Supply Chain component is used to coordinate the exchange of data and information between various business units.
SC Execution This is used to ensure that the supply chain plans are carried out in the best possible way to achieve the desired results.
SCM/APO can be divided into three parts based on functionality.
Forecasting You can link to Customer Relationship Management CRM to get data about customer campaigns, etc., to perform demand planning and forecasting.
SNP (Supply Network Planning) is the process of viewing an organization as a network of locations and checking stock projections and stock keeping criteria. SNP calculations reduce dependent requirements to supplying, production, and receiving stores.
Production Planning and Detailed Scheduling This is used to verify the dependent requirements from locations within the supply network that have been passed down from SNP.
Benefits of SAP SCM:
In a cloud systems, a company can manage the following advantages by utilizing SAP Supply Chain Management:
Accounts should be reduced. receivable collections with improved visibility into the AR process, aging, and credit extension and, as a result, help to reduce the day's sales outstanding
Manage forecasting and sudden changes in demand and supply effectively.
Use Net Fixed Assets (NFA) such as plants and equipment to their full potential.
To satisfy customer requirements, a firm's Supply Chain Management process can be intelligently planned and managed.
Inventory optimization, order processing, and product shipping.
Distribution of critical information to all stakeholders across the network.
Enhance cooperation and interaction among distinct lines of business in order to handle an organization's market and economic processes.
Increase production quality and accurate control, and thus lower the cost of goods sold.
Considerably reduce taxes and duties while increasing refunds and rewards. It also aids in the reduction of road transport errors.
SAP SCM demand management:
Demand management is often used to predict, handle, and fully intend goods demand and also has a clearly delineated sequence of steps and abilities for producing goods.
The key features are:
This component has been used to enhance demand planning through the use of promotions.
Looking at historical sales figures, you can manage demand for each store, item from different clients, and thus see reactions of customers as pricing policies change, and profit for a specific product in the organization.
You utilize demand models to predict how consumers will react to price changes. You can define product selling strategies based on organizational goals such as increased profit, revenue, and so on.
How does SAP SCM benefit your business?
To completely exploit the value of SAP SCM, train your employees and provide them with the necessary knowledge and skill sets. SAP provides certification and training in its software to help you get the most out of your SAP SCM investment, such as:
Create internal skill sets to support your company's digital transformation.
Ensure that the project is aligned with your strategic goals.
Increased employee satisfaction and engagement
More rapid solution deployment
Increase user productivity while streamlining business process execution.
Using SAP SCM to optimize your supply chain operations can change the way you do business. Your organization manages its supply chain operations more efficiently by utilizing features and functions such as production planning, business forecasting, and demand planning.
SAP SCM Integration:
To transfer master as well as transaction data out of an ERP system to an SCM system, a system to achieve this must be defined. An integration model specifies which data objects from the ERP system should be transferred out of the total number of objects available.
You can build an implementation strategy for master data such as BOM, routing, digital marketing details, and uplift quantity. Integration also is expected to move data from the SAP SCM system to ERM modules, such as CRM, in order to move sales quantity data, for example.
You can integrate SAP Customer Relationship Management and SAP Supply Chain Management SAP SCM to carry out the following tasks:
If you really want to transfer the baseline sales volume from SAP SCM to SAP CRM.
To move the uplift quantity from the CRM module to the Supply Chain Management module.Trade promotions and initiatives can be used in Demand Planning and Supply Network Planning SNP in SAP SCM.
To generate an implementation strategy in SAP SCM, go to the create Integration Model selection screen and select an object such as Material masters. Then you should specify the entry requirements that further limit the data types you already have chosen.
Conclusion:
In the above blog post we discussed the SAP SCM in a more detailed way. If you have any doubts please drop them in the comments section to get them clarified.