What is ServiceNow?
ServiceNow is a cloud platform that companies use for IT Service Management. It automates most of the business management activities. It has  ITIL guidelines that make tasks, processes, and activities get done quickly. It uses Multi-instance architecture to ensure the availability of resources to the users. When one creates an instance, it maintains different resources which meet the user's needs. There are scenarios where users can have different instances that control various resources.
Its flexibility and ability to manage different application scenarios make it an excellent option. It has a good user interface, which makes customers and employees like it. It performs various functions like providing security and improving software development through DevOps and agile practices.
 Become a Servicenow Certified professional by learning this HKR Servicenow Training !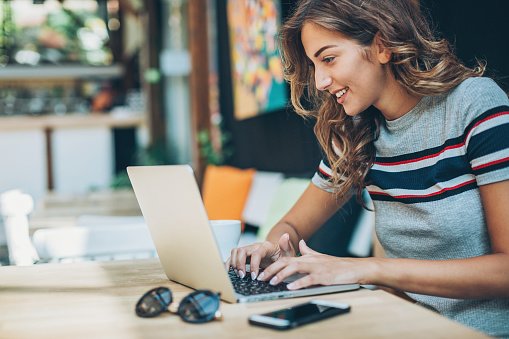 Servicenow Training
Master Your Craft
Lifetime LMS & Faculty Access
24/7 online expert support
Real-world & Project Based Learning
What is ServiceNow used for?
The following are uses of ServiceNow:
Building applications. ServiceNow uses the drag and drop method without the need to know how to program. It enables you to use different reusable components and improve the workflow. Anyone can build applications without having any issues.
Human resource management. ServiceNow improves human resource management that works well with other software to automate most HR services. It eliminates repetitive methods and promotes methods like customizable forms to save time and resources companies use during the hiring processes.
Resolves all security incidents. ServiceNow has different workflows that help in reducing risks in the applications. It uses various tools and dashboards to show users any vulnerabilities and how they can fix them.
It helps in managing the IT service desk. It automates most of the IT services using self-service portals. It improves the management processes that reduce the costs and improve efficiency among the team members and the company.
Finance management. It helps in managing finance by getting rid of manual processes like the use of spreadsheets and email, etc. that waste many resources and time. ServiceNow has improved productivity and efficiency in companies.
Customer service. It provides good customers to the users by providing uninterrupted services. It automates most processes using virtual agents, service mapping, and real-time notifications to improve customer satisfaction.
ServiceNow Modules
ServiceNow provides modules that companies can use to improve their workflows through automation. It reduces costs, improves customer feedback, and cases of security incidents, etc. Some of the common ServiceNow modules are listed below:
ServiceNow SecOps Module
When handling data breaches and security vulnerabilities, companies use methods like firewalls and SIEMs to get notifications of all the incidents. ServiceNow integration helps the business by automating most security incidents through processes like discovery, recovery, eradication, etc. It enables the organisations to respond faster to attacks and provide real-time support to the IT and security teams. You can view the security issues using data reports and dashboards that give you a better view of the vulnerabilities. Having ServiceNow enables you to deal with security issues and vulnerabilities with a lot of automation and orchestration.
Want to know more about Servicenow ,visit here Servicenow Tutorial !
ServiceNow ITBM Module
It helps in overseeing and the management of different It investments. It also looks at allocation, maximisation of value, and the benefits of all the investments. It provides transparency of all the processes, people, and different projects when increasing the business value. Mismanaging any IT investments can lead to a reduction of trust, project delays, and an increase in costs. Managing the investments well ensures you meet the company goals and be able to adapt to changes swiftly. It makes people understand why you came up with several decisions when working on any business.ITBM integration enables teams to work within the set budgets and deliver better products without delays.
ServiceNow DevOps Module
Most companies have embraced agile practices, and DevOps is one of the key players in implementing them. DevOps has enabled software developers to release projects timely into the market while meeting all the set requirements. ServiceNow DevOps integration allows the team to have projects with high-quality code, meets all the regulations, and eliminates downtime. It provides a platform with different tools that can participate in processes like coding, execution, planning, etc.It improves the innovation and productivity of the software development teams. It also helps companies reduce costs and gives developers more time to focus on other aspects of the business.
ServiceNow ITOM Module
ServiceNow ITOM helps in dealing with operations management. Many teams have issues managing their services, cloud deployment, governance, service outages, etc. ServiceNow ITOM enables them to improve efficiency and innovation. It creates records between the deployments and other data centres. Its dashboard shows all the issues and the cause of the problems the application may be facing. It enables the software developer and IT infrastructure team to detect and resolve all the issues in a short period to reduce downtime cases. It also eliminates the usage of multiple SAAS. PAAS, hybrid cloud, and other services.
ServiceNow ITAM  Module
It helps in controlling the assets and costs of the company. Some of the assets that ServiceNow ITAM manages include hardware assets, licences, cloud resources, etc. It manages hardware by reducing hardware wastage that reduces costs, improving the asset life cycles, and optimising the assets using clean  CMDB. It improves the transparency of all the cloud and on-premise resources, improves their health, and ensures their good relationship. It also ensures that the Configuration Management Database (CMDB) is accurate and uses better data. It has more transparency in the data to reduce risks that may affect decision-making and break down data into small parts to make it spread better across applications. It also manages software assets to reduce costs and risks that may occur within the resources.
 Top 30 frequently asked Servicenow Interview Questions !
ServiceNow IRM Module
It uses different processes and technologies to improve the operational and strategic management of the company. It provides solutions and actionable insights the company can follow to meet compliance. It covers different aspects of an organisation like risks, IT operations, and security. It monitors all the changes that occur to ensure they are compliant. They also automate some of the processes like risk responses for faster recovery. It has a good dashboard that enables the authorised team members to access all the data in one place. 
ServiceNow Change Management Module
It changes the company lifecycle from development, risk detection, and problem-solving without interrupting the regular IT services. It uses service maps to analyse any changes. It makes companies conduct board meetings if there are serious issues one needs to address. It also provides a dashboard that has an analysis of all the backlogs. When developing the change process, they integrate them with other IT services to help in having concurrent management within a calendar. 
Related Blog: Servicenow Asset Management Overview
ServiceNow GRC Module
It improves data compliance and reduction of risks. It helps in making decisions and increasing performance. It enables the teams to conduct audits to optimise resources and eliminate bad findings. ServiceNow GRC also improves risk management by assessing, identifying, monitoring, and responding to risks using one platform. The management improves  Governance, Risk, and Compliance. It also creates different control frameworks, automates different life cycles, and tracks other compliance activities in a simple and organised way. It makes it easier to manage the standards and policies for the organisations.
ServiceNow ITSM Module
ServiceNow ITSM module helps the companies in ensuring they satisfy their customer needs. It reduces time wasted by reducing the time the IT teams spend solving issues. The team has to ensure that the services rendered use fewer costs. ServiceNow ITSM provides analytics that enables the company to understand its performance and how to improve it. It also uses Common Service Data Model (CSDM) to align the company business strategy with the IT strategy. It also has a Virtual Agent that handles some customer service tasks like answering questions, etc. It improves customer and employee satisfaction. 
Conclusion
If you are an organisation struggling with several processes from development to marketing, You should consider integrating ServiceNow with your IT infrastructure. It provides proper support and ensures all the issues get solved. The article has highlighted some of the modules provided by ServiceNow and how they improve the organisation's efficiency and performance.
Related blogs: